Upset over independent contractors being hired to do much of the work for a proposed $30 million expansion of the Sands Expo Convention Center, a Las Vegas union is targeting at least one and likely more potential exhibitors.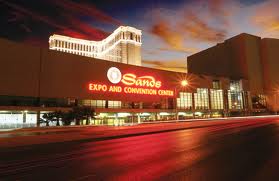 In a sharply worded letter dated Aug. 15 to at least one scheduled tradeshow attendee at the Sands Expo Center, a union official with the Southern Nevada Building & Construction Trades Council (SNBCTC) made thinly veiled threats against tradeshow exhibitors attending events at the Sands.
"This situation poses a real challenge to you and your show attendees, if your show takes place at the Sands Expo Center as planned. First, your attendees will be faced with a labor dispute. The messages in labor dispute may be directed at the Sands Expo Center, but they also may be directed at your show through the use of lawful, pure free speech such as banners, giant inflatables, street theater, leaflets, bullhorns and many other modes of communication," said Darren Enns, secretary and treasurer, SNBCTC, in an Aug. 15 letter delivered to the Hopkins Manufacturing Corp. "This is not something that our affiliates prefer to do but they are being forced to consider actions like this because of the attack against them."
Hopkins Manufacturing is listed among exhibitors scheduled to participate in the Automotive Aftermarket Parts Expo scheduled at the Sands from Oct. 29 through Nov. 1. Although the labor issue is regarding improvements planned at the convention center and not the tradeshow's labor force, SNBCTC officials essentially declared any business done at or with the convention center amounts to direct support for Republican presidential candidate Mitt Romney.
Union officials are trying to paint the Sands Expo Center as a Republican political operative in order to halt participation in tradeshows scheduled there and to prevent stays at the Venetian and Palazzo casinos owned by Sheldon Adelson, who is a prominent contributor to Republican political candidates, including Romney.
"Sands Expo is owned by a company controlled by Sheldon Adelson. Adelson is the largest

contributor to Republican presidential candidates this election cycle. He has favored Gingrich and now Romney. He is an avowed union hater. His personal political philosophy has obviously carried over to the Sands Expo Center," said Enns in the letter to Hopkins Manufacturing.
Continuing his attack, Enns claims any participation in an event at the Sands is akin to taking a political stand in the hotly contested presidential election this year.
"The Sands Expo Center is 'ground zero' on the Republican side of the presidential campaign. By attending your show, your attendees take sides with Mitt Romney and against President [Barack] Obama," said Enns.
The SNBCTC is affiliated with the AFL-CIO, which recently endorsed Obama for the upcoming November presidential election.