With plans to dispel five of the biggest misconceptions about sustainable events, Glenn Hansen, CEO and president, BPA Worldwide, will lead a panel session at the Exhibition and Convention Executives Forum (ECEF), May 27 in Washington, DC. He hopes to replace common misconceptions with seven key takeaways.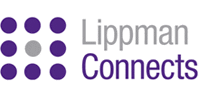 "'Is Sustainability a Must in the Exhibition Industry?' will give 200 exhibition and convention leaders the timely information on coming regulatory mandates and the changing expectations of customers and communities," said Sam Lippman, president of Lippman Connects, and producer of ECEF. "Glenn has recruited an impressive panel of leading voices in the sustainable events movement."
Panelists include Kimberly Lewis, senior vice president, community advancement, conference and events, U.S. Green Build Council; Natasja O'Connor, events operations and services group director, UBM EMEA; and Alan Peterson, vice president of events consulting group, Scranton Gillette Communications.
"The No. 1 misconception is that sustainability is only for tree huggers," said Hansen. "That leads to the conviction that exhibitors and attendees don't care if our events are sustainable. And that's a big mistake organizers are not going to be able to ignore much longer."
Hansen noted that by 2017, U.S. events will be forced to adopt an increasing number of sustainable practices, including onsite recycling/composting, energy and water conservation, and a fully developed sustainable strategy report.
One of the big takeaways that Hansen promises ECEF attendees is "sustainability is key to driving your business forward."
ECEF is produced and facilitated by Lippman Connects, a leading provider of advisory services to event producing organizations.
For more information, visit lippmanconnects.com