Echelon Design Inc., a designer, producer and manager of exhibits and provider of multi-media solutions, hired a director of museums and engagement marketing.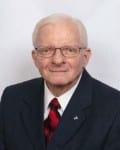 Ron Niess will oversee creative, engineering, construction, installation, scheduling and program management for museum-related projects.
Neiss brings more than 30 years of experience in tradeshow and museum exhibition design to Echelon.
Throughout his career, he has led the successful design and installation of a wide range of museum and mobile exhibitions, including the Negro Leagues Baseball Museum in Kansas City, Mo.; Minnesota African-American Museum and Cultural Center in Minneapolis; and the Great Lakes Science Center in Cleveland.
Niess holds a Bachelor of Science in Marketing and Finance from the University of Dayton and is a veteran of the U.S Marine Corps.