From Feb. 16-20 at EuroShop in Düsseldorf, Germany, an outstanding atmosphere prevailed due to many new leads and an unexpectedly high number of business deals closed, according to officials with the global retail trade event.
"All previous records of 2011 were broken! We are particularly delighted with the increasingly international flair and decision-making competence of our trade visitors," said Hans Werner Reinhard, deputy managing director, Messe Düsseldorf.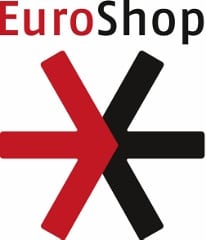 Two thirds of EuroShop visitors traveled to Düsseldorf from abroad with significantly higher numbers from overseas – both from North, Central and South America as well as from Asia. Delegations of large retail chains from Brazil, Colombia, Canada, the U.S. and China were welcomed at EuroShop.
A total of 109,000 visitors from 110 countries were represented. In terms of European countries, more trade visitors from the Eastern countries, such as the Baltic region and the Russian Federation were represented in Düsseldorf. Seventy-three percent of all EuroShop visitors were executives, and two thirds of all visitors stated they were involved in their companies' decision–making processes.
With its size and diversity, EuroShop 2014 provided a comprehensive overview of all important trends in the four segments EuroConcept – Shop Fitting, Architecture & Store Design, Lighting, Refrigeration Furniture and Cooling Systems; EuroSales – Visual Marketing and Merchandising, POS-Marketing; EuroCIS – Retail Technology; EuroExpo – Exhibition Stand Construction, Design and Event. The 2,226 exhibitors from 57 countries included the market leaders from all these segments as well as young enterprises from growth markets.
"The trade fair days have confirmed: EuroShop is and will remain the most important meeting point for the retail world," added Reinhard.
Two aspects were center stage: the staging and emotionalization of the shopping experience through shop fittings, innovative lighting concepts, creative design ideas and extraordinary materials that bricks-and-mortar retail can use to stand its ground versus clicks-and-mortar shopping. In addition to this, the multi-channel theme – i.e. integrating and linking the various different channels like the offline, Web and mobile businesses with latest technologies – was omnipresent at EuroShop. Beyond this, energy-efficient lighting systems as well as energy-enhanced refrigeration systems and furniture were in focus for food retailers.
Michael Gerling, CEO of EHI Retail Institut and chairman of the EuroShop Exhibitors' Advisory Council, said he was very satisfied with the success of EuroShop 2014 and noticed willingness among retailers to invest.
"Total investment of retailers in the extension, rebuilding and new construction of their outfits amounted to EUR 6.8 billion in 2013 – a record level. In the fitting of new stores alone, retail companies invested EUR 1.75 billion last year and, hence, 25 percent more than in 2010," said Gerling.
At EuroShop, over 40 percent of all visitors stated they would be implementing concrete investment projects in the coming two years. They said they were using EuroShop not only to learn about innovations but specifically to selectively search for new suppliers and business partners.
Meeting with an extraordinarily good response were the practice-driven forums at EuroShop. In lectures, international expert speakers covered current issues on areas of architecture and design, IT, multi-channel, sustainability and point of sale marketing.
The next EuroShop will be held Mar. 5-9, 2017, and as early as next year, EuroCIS will be staged again from Feb. 24-26 2015.
See related article: "Multiple premieres at EuroShop 2014."