(Pictured L-R: Emma Bica, Lashanda Blake, David Bruek, Kelsey Calaci, Kevin Carney, Lucy Chatterjee, Ryan Chen, Andrew Childers, Donald Contursi, Robyn Davis, Bailey Dowdy, Shane Drummond, Chelsea Fernandez, Dave Garcia, Katie George, Lea Lana Gutierrez, Jackie Hake, Christian Hawkins, Chris Hughes, Shannon Kelly, Tammy Leranth, Scott Lebwohl, Stuart "Ty" Macaulay, Emily McDillon, Rob Morrison, Antonia Nuzzolo, Pedro Ortiz, McKenzie Price, Nick Provini, Samantha Riley, Shannon Rosenberg, Will Rodriguez, Haley Sanders, Amy Yag-Sondrup, Alyssa Sterioti, Tim Sullivan, Roxanne Tomko, Allison Trost, Mitch Tyson and Spencer Vacula)
Compiled by Cynthya Porter, H.K. Wilson & Jeanne Brei
Exhibit City News is proud to present our 2019 40 Under 40 (with a promise to do a "Nifty Over 50" by request in 2020). Nominated and recommended by their peers, employers and/or clients, these up-and-coming professionals are going places!
Emma Bica, Event Marketing Manager, Trimble Transportation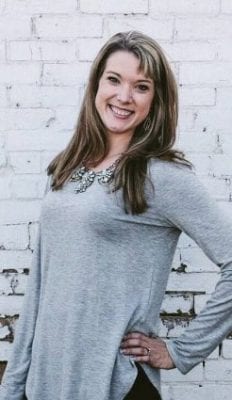 Ellie Walradth, Trimble's marketing communications director, says, "Emma has been a shining star who has navigated through a great deal of change over the past few years. She is strategic, thoughtful, organized and driven to deliver results." Her organizational skills have helped Trimble elevate the planning and measurement of a division-wide tradeshow and event strategy. In addition to managing their presence at more than a dozen key events each year, Bica leads planning for the organization's annual user conference, which has become the largest tech event in the transportation industry. She also manages their social media accounts as well as a customer advocacy program and has been on the speaking faculty for EXHIBITORLIVE since 2013.
 Lashanda Blake, Account Sales Rep, Signature Systems Group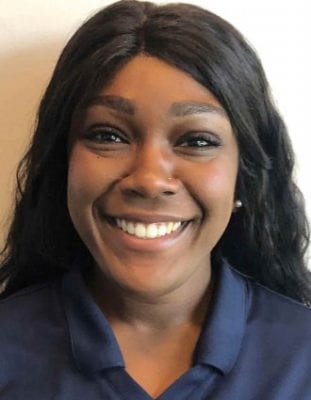 At just 25, Blake burst onto the events scene three years ago with Signature Systems Group. A Mass Communication and Law and Society double major at Frostburg University, SSG marketing specialist Donna Stokes says she is, "warm, friendly and enthusiastic in helping customers find just the right solutions for their events." Her ability to listen to concerns of her clients, and to gather the information needed for them to tackle any project head on is, and though she may specialize in assisting customers with their flooring and fencing needs, it's her passion for helping people make their event come to life is what sets her apart. "There's nothing more rewarding than knowing that I had a hand in someone else's creative vision," she says.
David Brueck, Tradeshow carpenter, Tru Service Group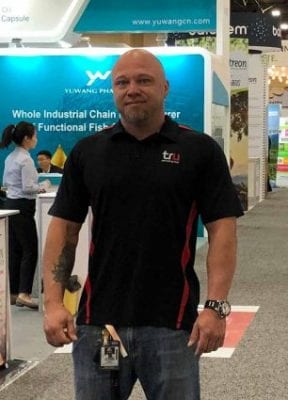 David Brueck has shown incredible professionalism, ingenuity, and leadership since he began his career with Tru Service Group in 2011 as a Chicago tradeshow carpenter. He immediately dazzled management and was quickly promoted to lead man. Continuing to rise through the ranks in his field, he was promoted to Field Supervisor in fall of 2013 and began to travel across the country supervising employees, providing top-notch customer service, and overseeing complex and exciting projects with an intrinsic excellence and maximum dedication.
David found himself in the important position of city manager for the Las Vegas division in March of 2016. His phenomenal work leading the efforts in this mecca of tradeshow activity shone brightly, and helped build not only his own reputation, but greatly assisted the growth of Tru Service Group as well. Once again, David has recently found himself racing up the rungs of the company ladder, being named West Coast Regional Manager, a position well-deserved though his thoughtful work and leadership.
Kelsey Calaci, Director of Sales & Marketing, MSM (formerly Mirror Show Management)
With a B.S. in Business Administration, Marketing from the University at Buffalo, Kelsey Calaci began her career in account management at MSM. She now finds herself in the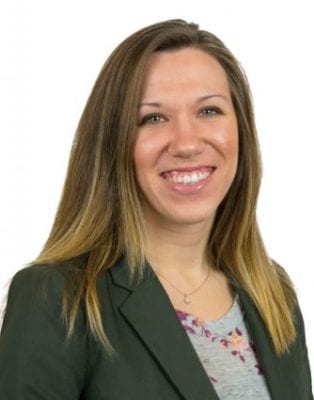 important role of director of sales and marketing of the growing creative agency which specializes in tradeshows and events. Kelsey says that she fell in love with the event marketing industry in no time flat, citing her passion for, "the collaboration, the creativity, and the energy that surrounds this fast-paced industry." She is a wizard at bringing creative solutions to her clients' needs, exceeding their expectations and helping them see their tradeshow dreams come to fruition.
As sales and marketing director, Kelsey leads MSM's efforts in market positioning and driving new business, but it's her previous experience as an account manager that gives her an edge in personalized customer service and solutions. Kelsey loves bringing brands to life with like-minded colleagues, saying that "it takes a special kind of person to thrive in this industry. You have to be a little nutty, quick on your feet, and fearless."
Donna Shultz, president of MSM, heaps praise on her employee, saying that Kelsey is, "smart, creative, always positive, and super organized." Shultz says that every project and challenge she brings to Kelsey is met with a "yes." Kelsey also recently said "yes" in her personal life, having tied the knot just a few months ago.
Kevin Carney, Sales Engineer, Display Supply & Lighting, Inc.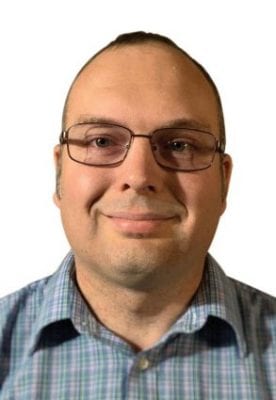 Kevin Carney has risen through the ranks at Display Supply & Lighting, Inc. to his current post of sales engineer, where he serves the needs of customers on a daily basis. Carney is known as a dedicated and hard-working individual who is always willing to go the extra mile to make sure the customer experience is exactly right. Whether he is teaching customers about new products or technology, developing apps and lighting programs to meet customer needs or assisting in the development of new products, Carney demonstrates a dedication that makes him an asset to any team.
"I have had the opportunity to work with Kevin for many years on a variety of projects," says Stephen Pinette, president, Pearl Studio 82, Inc. "In his role as a sales engineer, Kevin always goes the extra mile, using his technical lighting expertise to recommend the right projects for me and my clients, explain in detail the functionality of those products and to advise on the best products for the application at hand. Kevin is not only a loyal employee of DS&L, always representing the company in the best possible manner, but he is dedicated to making sure that my customers are pleased with the outcome of his and DS&L's services."
 Lucy Chatterjee, Founder & CEO, Imperial Exhibits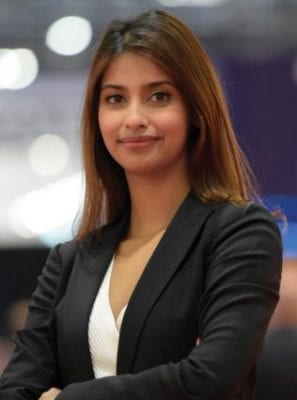 Born in India and having lived in Denmark, Spain, United Arab Emirates, Hong Kong, London and Singapore, Lucy Chatterjee has a distinctly global perspective and it shines through her work at Imperial Exhibits. With a bachelor's degree in sociology and a double master's degree in International Security and Events Management with a specialization in Airline and Airport Management, Lucy was drawn to the dynamism of the tradeshow industry and knew she had the right mindset and skillset to start a company of her own.
Her five-year-old firm, Imperial Exhibits, has customers from 42 countries and is operational in 24 countries, and nominator Chris Griffin calls here the best of the best. "Lucy has more drive and commitment to her clients' success than 99% of the exhibit and event professionals out there.  She's definitely a top 1 percenter," Griffin says. "She is a global operator — she goes where her clients need her most, wherever their events are.  Whatever the country, whatever the variables, Lucy just plain DELIVERS for her clients. Every. Time."
Lucy says the tradeshow industry is a perfect fit for her. "I am passionate about traveling and meeting new people and working in the tradeshow industry has helped me live that dream," she says.
Ryan Chen, Sales Manager, MatrixSystems USA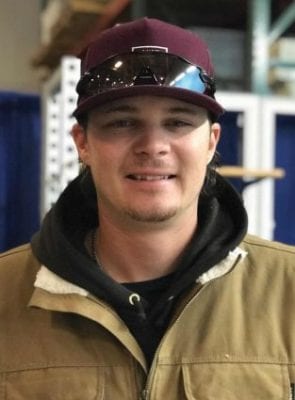 Ryan Chen joined MatrixSystems USA as manager of its sales and distribution center in early 2019. Chen is a semi-pro baseball player and active coach who is on an extended rehabilitation leave. He has eight years of prior experience at The Design Factory, where he became proficient in supervising installs of Matrix Frame modular system projects.
"Ryan Chen, who just turned 25, is an amazing young man who takes ownership of his responsibilities with a commitment and drive that cannot be taught," says Don Lyon, president, MatrixSystems USA. "Starting part-time in the industry at an early age, his mother was co-owner of The Design Factory. Ryan completely understands the demands on our services and insists on producing a high-quality product and excels at providing customer satisfaction."
Andrew Childers, Market Manager, Steelhead Exhibits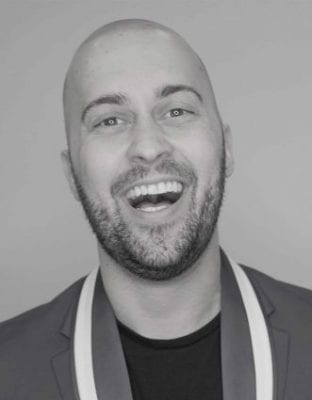 With more frequent flyer miles than he knows what to do with, Childers spent a large portion of his career working for an exhibit house based in Germany, bridging cultural and logistical gaps between American exhibitors and European production teams. Now, he is exerting his influence in the domestic market, working in business development for Steelhead Productions. The company is quickly ascending the ranks of the booth building industry, having recently won several high-profile accounts.
With more than 10,000 connections on LinkedIn, he is a self-described "people lover." You'll frequently find him connecting with exhibitors on tradeshow floors and via LinkedIn videos with insightful tips for veteran and novice exhibitors. In his spare time, Childers enthusiastically works his "side hustle" of importing premium coffees from El Salvador through his new company, High-Minded Coffee Co.
"Andrew is such a huge asset to our organization. He brings a level of experience and ambition that's unmatched—and even better is his personality! He brings joy and laughter into the office every single day," says Rhiannon Andersen, Steelhead Exhibits co-owner and CMO. "We are a better organization with Andrew on our team!"
Donald Contursi, CIS, President, Lipsmacking Foodie Tours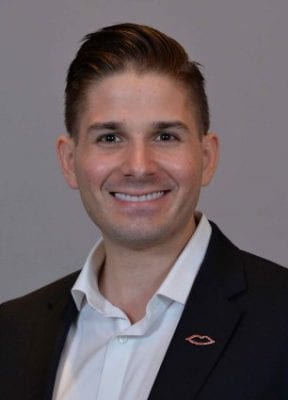 A Chicago native, Contursi moved to Las Vegas to earn a business management degree from the University of Nevada. For more than a decade, he worked in the city's bustling, competitive hospitality industry at the finest restaurants on the Strip, all the while acquiring a wealth of knowledge and contacts that would help build Lip Smacking Foodie Tours into one of the top experiences Las Vegas has to offer.
Contursi offers a variety of culinary tours on the Strip and downtown, geared perfectly to locals, leisure visitors and corporate groups up to 250. Each tour offers an exceptional experience with stops at four of Vegas' most acclaimed restaurants. At each venue, attendees are treated as VIPs, whisked immediately to their seats to enjoy a variety of signature dishes as chefs personally explain each one.
Contursi was named a 2018 Meetings Trendsetter by Meetings Today, and his company has been recognized with numerous honors by the Las Vegas Review-Journal, The World Food Travel Association, INVEGAS magazine and Thrillist. It is included in TripAdvisor's Top 3 tours in Las Vegas and ranked the number one tour on Yelp.
"I first tried Lip Smacking Foodie Tours in the summer of 2018 and, apart from being fantastic fun, they also introduced me to a whole new area of Las Vegas—Fremont East—now one of my favorite parts of town," says Carina Bauer, CEO, IMEX Group. "Lip Smacking now works  closely with us at IMEX—providing great experiences to our attendees each year—giving them a chance to network in a totally different environment, at the same time as doing what everyone loves—trying fabulous food! It's been a pleasure to watch their business grow and thrive, and I can't recommend them enough for groups, couples and individuals."
Robyn Davis, Exhibitor Education, Booth Staff Training, & Strategic Consultant
As a tradeshow strategy specialist and owner of consulting firm When I Need Help, Robyn Davis has a lot of people singing her praises. Calling her visionary, professional, innovative and an irreplaceable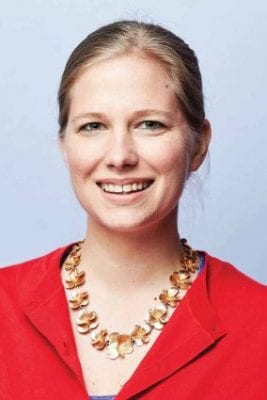 asset, her fan base includes past clients, colleagues, and people who have attended sessions she presents to help tradeshow managers improve their craft. "Robyn is a powerhouse of creative ideas and non-stop energy," says her nominator, Tom Poalinelli, aka Tradeshow Tom. "She continually seeks to improve and help others improve."
Robyn has a bachelor's degree in aerospace engineering, and before launching her own consulting firm, she spent a number of years in the industry working with brands on promotional events. "My passion for this business is based on a few big ideas," Robyn says. "For me, tradeshows are like the ultimate team sport for businesses – they have the potential to draw upon every type of talent a company can offer and to benefit every single segment of their business. It's super rewarding to be able to help my clients experience that impact on every level." Building her own business has been a proud endeavor for Robyn, who says she enjoys being the master of her own destiny.
Bailey Dowdy, Project Manager, Mecca Design & Production
Bailey Dowdy joined Mecca Design & Production three years ago after a time working with the Westin hotel brand on reservations and large group logistics. According to her boss, Kenneth Mecca, she is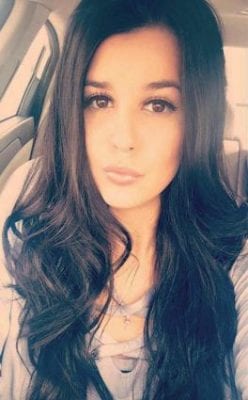 something of a Wonder Woman, juggling client expectations, budgets, movement of properties, fabrication deadlines, shipping deadlines and more. Managing details is one of her super powers and at Mecca, she works with clients to assess all of their needs to create a seamless exhibition and event strategy year-round. She has a direct, no-nonsense approach that clients appreciate because they know she is a solutions person and will deliver what she promises.
She is respected by her colleagues as a serious business person, and her dedication to her work is obvious, they say. But all who know Bailey know that her greatest dedication of all is being a mom to her young daughter, and every other thing in the world comes in at a distant second – though her clients would never know it.
Shane Drummond, Sales Manager, Display Supply & Lighting, Inc.
Shane Drummond joined the Display Supply & Lighting sales team a year and a half ago. He quickly proved his dedication to providing exemplary customer service, and he made great strides in learning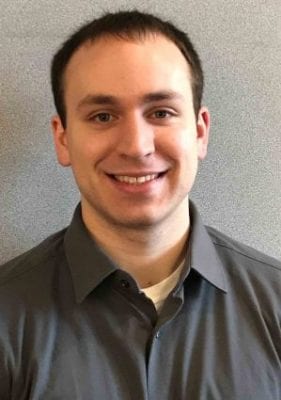 the various applications for use of DS&L's products. Today, he is the company's Midwest sales manager.
Drummond's willingness to listen and understand customer needs helps him to always meet or exceed client expectations. Whether he is teaching them about new products or technology, or running to fill a last-minute request, he continually demonstrates his commitment to building long-lasting relationships.
"Our company worked extensively with Shane in his role as Midwest sales manager for Display Supply & Lighting," says Jason Weddle, COO, Hamilton Exhibits LLC. "Shane understands what going the extra mile means in order to provide an exemplary customer service experience. Shane stays in touch with our design and estimating team to ensure they are always up to date on product offerings and their needs are being met, if not exceeded. Shane knows how to properly represent DS&L in the marketplace and how to be an extension of our team to help find the right products for the application at hand. He is dedicated to making sure that our customers are pleased with the outcome of both his and DS&L's services. … He truly represents the way our industry needs to deliver customer service."
Chelsea Fernandez, Account Manager, The Inside Track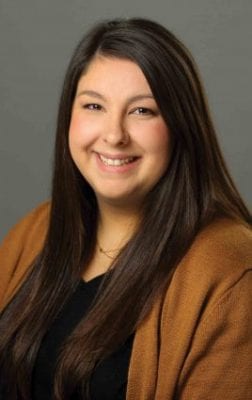 Chelsea Fernandez has been an account manager with The Inside Track since 2017, and their relationship can only be described as a perfect match. This North Georgia University Marketing Department graduate is a natural when it comes to working with clients, building strong relationships, and assisting them in developing and executing plans to make the flooring component of their tradeshow needs come to life. Chelsea finds great satisfaction in the fast paced nature of the industry, as well as in the bonds that she's created with her teammates in the office.
Prior to coming to The Inside Track, she was a stand-out employee with Enterprise car rental, where she developed the skill-set that she uses every day: multi-tasking, customer service, detail orientation, and logistics problem-solving. Her clients are apt to heap praise on her, frequently commenting on her "amazing," "life-saving" work. In her free time, she enjoys being a dog mom to a happy pup, hanging with friends and family, and rooting on her favorite sports teams.
Dave Garcia, Teamster, Eagle Management Group, Inc.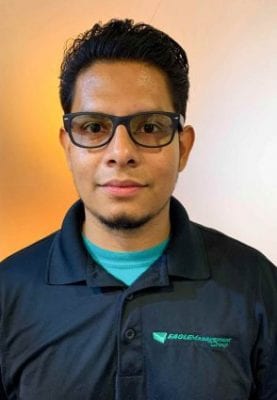 Dave Garcia has made a name for himself as a member of the Eagle Management team for the past four years. The frenetic pace of tradeshows in Las Vegas can prove overwhelming for many, but not for Garcia. He possesses the skill, ingenuity and sense of urgency required to bring the largest and most complex projects to seamless completion.
Few things speak louder than a personal request for inclusion on a client project. By far, Garcia has the distinction of being the most requested lead for projects within  his region. For each event, he comes equipped with his quiet intensity and abundant knowledge. He is prepared to tackle any task from the largest booth, to assisting a first-time exhibitor with a 10×10 exhibit. His versatility to meet the client's needs is never ceasing.
"I have had the pleasure of working with David Garcia from Eagle at the AWFS show in Las Vegas," says Lushell Floyd, Apple Rock Displays. "Mr. Garcia went above and beyond the call of duty during our set. Most jobs do not go off without a hitch, so to have someone of his caliber to problem solve and implement the right solution on the show floor is priceless. His professionalism and dedication are truly outstanding. He was able to work with the rest of the team to provide top-notch customer service. Thank you for providing an outstanding labor team for Apple Rock."
Katie George, Union Carpenter, Momentum Management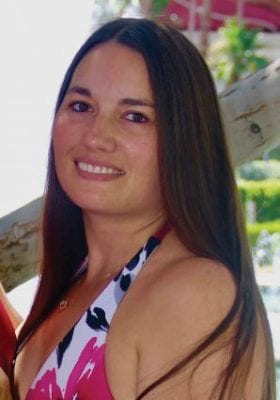 Katie George is a union carpenter in Chicago working for Momentum Management, and her nominator, Joe Esposito, says she is one of the most requested leads at the company. The reason is clear: Clients cannot say enough good things about her fantastic interpersonal skills, inspiring work ethic, and meticulous approach to each job. Her colleagues say they feel lucky to have her on their crews because the praise pours in after each job she participates in. In an industry dominated by men, Esposito says he would put her skills up against any of the men on the floor.
Katie started her career as a carpenter and booth supervisor 13 years ago – and what started as a part-time job to help support her family blossomed into a meteoric rise into lead positions because of her approach to work. "My passion is to bring a great attitude, strong work ethic, and attention to detail to an industry where unions sometimes get a bad rap for being hard to work with," Katie says. Judging from the mountain of praise flowing her direction, Katie has turned her passion into reality on the show floor.
Lea Lana Gutierrez, Frozen Bananas on a Sticks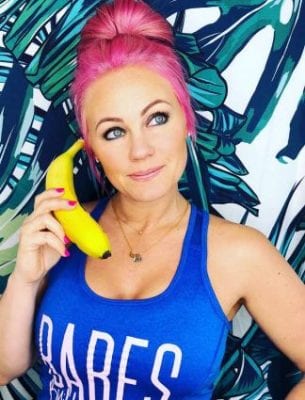 Lea Lana Gutierrez, aka Lea Lana Banana, spent her entire life knowing that she wanted to spread happiness, she just didn't know how she was going to do it. When she realized that a banana is the only fruit that smiles back at you, she knew that it would become integral to making her dream a reality. It just needed some chocolate and flavorful toppings. And since her name also rhymed with banana, she was confident that the fates had aligned.
Lea Lana's Bananas now delivers 200-300 dozens per month, and the banana cart is booked almost every day of the month. A second cart, Banana Cart 2.0, has been added and attends larger Las Vegas events like food festivals and music events.
Lea and husband Joey just celebrated their 10-year wedding anniversary in Greece. Combined, they have six kids, (yes, just like the Brady bunch), three boys and three girls. Lea was born and raised in Southern California and lived in San Antonio and Northern California before moving to Las Vegas in 2011. She spent many years in the real estate business prior to founding the happiest banana business ever.
"Lea delivered these to us at The Smith Center yesterday, and they were such a BIG hit!" says Tonya Sclafani, artist services manager at The Smith Center. "They were cold and delicious. The presentation was adorable and functional. The box came with ice packs which kept them nice and cold. … It is a nice change from the traditional cake pop and especially in Vegas to have a cold treat is such a treat!"
Jackie Hake, President – Creative Director, Lighthouse Exhibits, Inc.
Jackie Hake has been in the exhibit industry for over 16 years professionally, originally introduced to it by her father in the 1980s. Hooked on the excitement the industry provides, she began her career with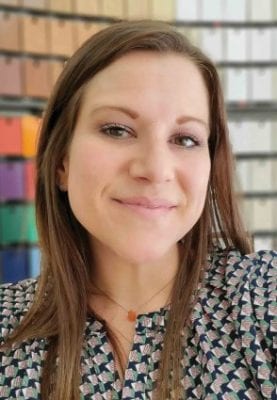 an internship at a large exhibit house, then moved into design with a freshly minted degree in multimedia. Jackie quickly learned project management, sales, estimating, and production through her job as a designer.
Fast forward several years – Jackie Hake founded Lighthouse Exhibits in 2013 with a fire in her belly. Under Jackie's leadership, Lighthouse Exhibits has earned the trust and business of more than 20 companies. Jackie remains calm under pressure and makes sure that her clients are well taken care of while feeling the excitement tradeshows are meant to evoke. Her clients say Jackie has an eye for detail and is exceptionally organized, making the tradeshow process as painless as possible for them. "I can't emphasize enough how Jackie always goes above and beyond in her role," one says. "Her competencies make me comfortable leaving the entire show in her hands." Because of her experience, Jackie has a passion for tradeshows that spans a lifetime.
Christian Hawkins, Tradeshow & Events Specialist, Lumenis
Christian Hawkins' love for the industry is deeply rooted in the sense of excitement from which it brings. Before joining the medical device and laser technology company, she was the senior marketing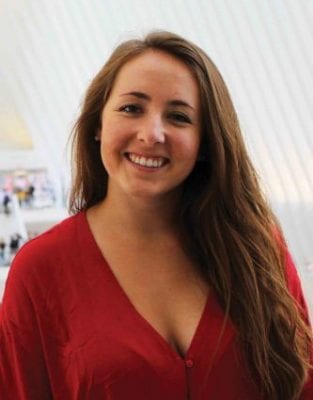 specialist at TVU Networks, concentrating specifically on tradeshows and events, building their program from scratch. She began her career as a wedding planner and events coordinator after graduating from San Francisco State University where she obtained a B.S. in Business Administration, Marketing, and a minor in Hospitality and Tourism.
Christian has a passion for staying on top of the ever-changing trends in the tradeshow and events industry, feeling completely comfortable and engaged in whatever field she finds herself in. From weddings to medical devices, her creativity shines brightly. She also has a special flair for building strong relationships in her career, citing meeting new people and carefully curating new bonds as an important interpersonal component of her professional life. Straight-forward, personable, and a quick decision maker, Christian possesses a great knack for making and realizing goals. One thing is for certain, her rising star status is well earned.
Chris Hughes, Warehouse Manager, The Inside Track
A former executive chef, Chris Hughes, cooks up results on his job as warehouse and logistics manager. He has impressed and inspired his co-workers, management, and clients for 5 years at The Inside Track- rapidly working his way up from team member to manager. His experience in the fast-paced, high stress world of the restaurant industry provided him with the tools he needs to be a all around rock star in the tradeshow industry. Describing himself as a 'jack of all trades' Chris' responsibilities range from production, to logistics, to custom fabrication, to site work and supervision, to general management.
His colleagues describe him as the "Mary Poppins of the tradeshow industry," saying that, besides putting 120 percent into every job, he also has a bag of tricks that seems to contain solutions to every potential problem. The entrepreneurial spirit Chris brings to The Inside Track doesn't stop when he leaves the office for the day. This proven go-getter also owns a seasonal business that sells produce during the summer and trees during the Christmas season. He is even building out a custom food truck. Despite his busy schedule, he still finds lots of time to spend with Chance, his American Bulldog and adorable adventure partner.
Shannon Kelly, President, Choura Events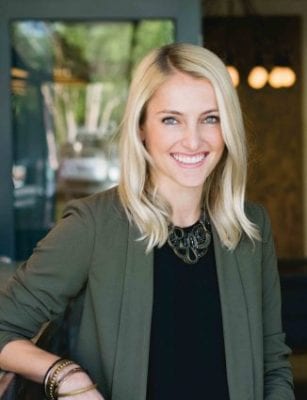 There is really only one word to describe Shannon Kelly, says nominator Gauro Coen of Signature Systems Group: Rock star. After joining Choura Events in 2013 as VP of sales and marketing, Shannon has ascended to the position of president and is widely acclaimed for facilitating explosive growth for the full-service event firm. Besides growing company's revenue more than 500 percent, she has also helped it be named a Top 100 Fastest Growing Private Company for three years in a row in the Los Angeles area.
Among the 4,000 annual events that Shannon and her 200 full-time staff help service are The Grammys, the US Open Championships, the BNP Parabis Open, Coachella and Stagecoach. Though shepherding Choura to new heights in recent years, Shannon says this is only the beginning of the company's meteoric rise. "I understand an event's ability to shift perception and transform communities," Shannon says, "and I am dedicated to seeing Choura's continued growth within the experiential and events industries."
And given her fighting spirit, few doubt that aspiration will come to pass. Shannon is a two-time inductee to the Athletics Hall of Fame at her alma mater, Columbia University, for her days as a soccer player there, and she says the loves using her competitive spirit to inspire her professional teams to never settle for less than the best.
Scott Lebwohl, VP of Industrial Product Sales Group, SMT Expo/ Glenmore Industries LLC
Lebwohl brings eight years of experience and exceptional abilities in direct management of manufacturing at the factory level, something seldom seen in the events industry. From early on,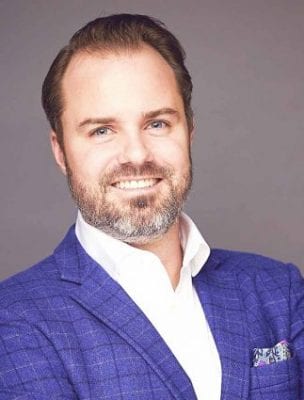 Lebwohl's experience in growing the Industrial Products Group afforded him the foresight to focus his complete attention toward fostering the growth and development of SMT expo. In addition to bringing the EXPOKNIT (Softwall) Booth System to mass market, Lebwohl has been spearheading the expansion of SMT expo's product line to the many areas in the event industry in need of updating, from corporate events and custom booths to pavilions and full floorplans.
Outside the office, Lebwohl golfs with his lifelong friends every opportunity he gets (basically never) and he is the co-founder of a successful golf accessories company, Scratch Sundays. He is a die-hard NY Rangers fan who hopes that someday his Mets will be just as enjoyable to follow. Scott and his wife, Jessie, live in NJ with their young son Oliver and the company mascot, Otto, a yellow lab named after Scott's alma mater, Syracuse University.
"Scott Lebwohl has been raised within the Glenmore family business with the full knowledge of manufacturing and sourcing products that are progressive and intuitive," says Joseph D. Cascio, SVP Sales & Marketing, SMT expo, a division of Glenmore Industries. "With this background in textiles, the evolution of SMT expo has begun to take shape in providing solutions for a stagnant events industry. Scott has surrounded himself with industry professionals to ensure SMT expo stays ahead of the curve in assisting our partners and their clients."
Tammy Leranth, Event Sales Rep, Signature Systems Group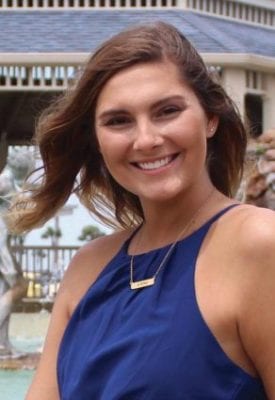 Leranth has more than two years of experience in event sales with Signature Systems Group, a Texas company specializing in custom flooring, staging and barricades. Kenneth Mecca of Mecca Design & Production praises her as a company liaison, saying, "It doesn't take long for you to see Tammy's greatest strengths—it's her attention to detail combined with a fantastic memory." The first time he met with her, he noticed her natural leadership and uncommon knowledge of products that she always had right at her fingertips. She earned her bachelor's degree in marketing from the University of Texas A&M, Corpus Christi, where she also was a stand-out volleyball player. Now she's a stand-out expert in her industry, working with and leading groups of people, meeting deadlines with ease, and designing Signature's brand displays and booths. Donna Stokes, marketing specialist for Signature Systems group says, "Tammy is always in the center of the action solving problems in the blink of an eye, making complex tasks seem like a walk in the park."
Stuart "Ty" Macaulay, East Coast Operations Manager, On Location
Ty Macaulay is a Florida native who grew up in the events industry and would often accompany his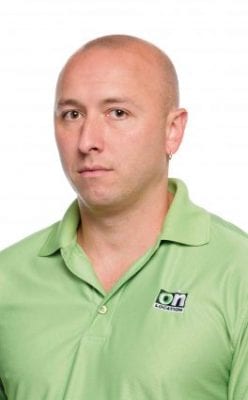 dad on the tradeshow floor. He joined On Location in April 2016 and spent his first two years with the company managing all Florida-based projects following his previous 13-year stint as an industry leadman on client-specific jobs. Through his dedication and strong work ethic, he quickly expanded his oversight. He demonstrated exceptional leadership from day one, pitching in and helping to plan shows outside of his area. As a result, he was promoted to East Coast operations manager in August 2018. He is currently responsible for cities from New York to Florida and as far west as Chicago. In this role, he works closely with a team of regional managers and traveling leadmen to ensure client success. He takes a client-focused approach to enhancing service throughout the region and continually exceeds customer expectations. Macaulay is also actively involved in recruiting top talent in other areas, which has further strengthened the On Location team.
Emily McDillon, Office Manager, Tru Service Group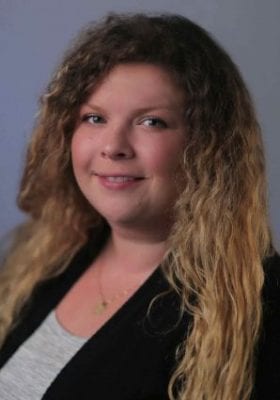 Working behind the scenes, office managers sometimes get overlooked when awards and accolades are being handed out, but Emily McDillon's outstanding work ethic and proficiency in her field stands out in the crowd. Her colleagues at Tru Service Group call her the, "oil that keeps the wheel moving," citing the cool and calm way in which she keeps the office on track, often times through a deluge of daily tasks in their fast-paced environment.
Emily began her career in management at Lowe's Home Improvement before coming to Tru Service Group in August of 2016. She took on the challenges of a new industry because she was interested in what she calls, "the vast opportunity the exhibit industry provides for clients and businesses alike." She has certainly risen to the occasion, taking on a multitude of responsibilities including: accounting, payroll, billing, program implementation, client relations, trainings, account management, contracts, and communications and coordination with various city and regional managers.
She says that working with clients to ensure their marketing plans are successful truly gives her a, "sense of accomplishment at the end of each day." In the exciting, ever-changing world of the exhibit industry, Emily thrives, as her fast-thinking, problem-solving aptitude is a genuinely perfect fit.
Rob Morrison, Nevada Regional Manager, On Location Inc.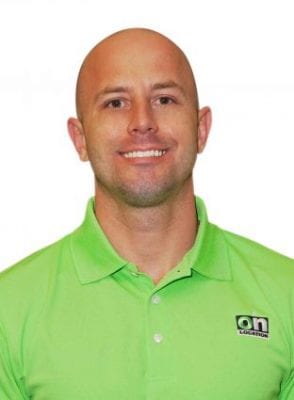 Rob Morrison began his career with On Location in April 2018 as regional manager, Nevada. A seasoned tradeshow professional, Morrison brought more than 14 years' experience to the team. He grew up in the exhibit industry, working in Southern California on the tradeshow floor beside his father throughout high school before moving to Las Vegas. Over the years, Morrison has held various field and managerial positions with both I&D companies and full-service exhibit houses. Today, he oversees all Las Vegas-based projects and lends support to teams along the West Coast and throughout the region, including Arizona and Utah. His days are filled with resource planning, job reconciliations and communication with the field, account executives and clients. Morrison also spends considerable time on the show floor making sure all clients' needs are met. Known for his organizational skills and infectious positivity, Morrison is an integral part of the On Location team and shares the company's commitment to delivering success.
Antonia Nuzzolo, Account Executive, Eagle Management Group, Inc.
Antonia Nuzzolo was recruited by Eagle Management Group, Inc. two years ago as an account coordinator. She began learning how the company functioned and, while managing client requests,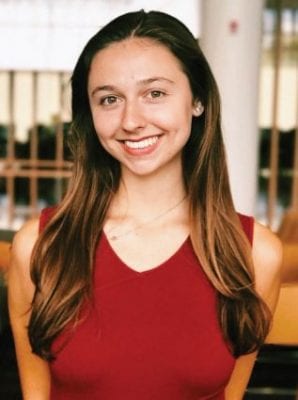 identified and evolved business processes that she automated with technology. Impressed with her personal drive and ability to engage with clients, Eagle promoted her to the position of account executive and relocated her to Orange County, Calif. in July of this year. Nuzzolo now serves the region, splitting her time among convention centers from L.A. to San Diego. In September Nuzzolo was appointed vice president of the EDPA Southern California chapter.
"We are so excited to have Antonia serve as our vice president," says Vince Battaglia, EDPA Southern California president emeritus. "We recruited her to our board because we identified her as a young professional who is enthusiastic, hard-working and welcoming to others. She is bringing fresh ideas and excitement to our programs and events for 2020."
Pedro Ortiz, Lead Man, Eagle Management Group, Inc.
Since joining the Eagle Management Group team in 2016, Pedro Ortiz has demonstrated consistency, calm and competence that grace his approach to every project. Whether a 10×20 exhibit or a complex double-deck structure, his ability to walk into a venue, meet a new crew and rally t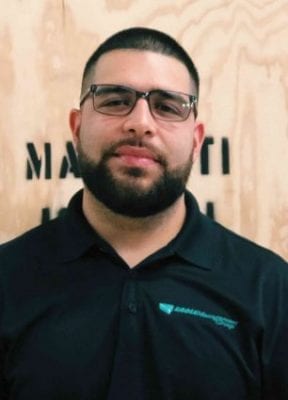 hem into a responsive and productive labor force are hallmarks of his leadership.
Ortiz's consistency in both workmanship and customer relations are of equal importance to him. His calm demeanor keeps crews at ease and clients off-edge during the stress-filled installation and dismantles of an event. Ortiz continues to set the bar higher for those that follow.
"I first started working with Pedro at SXSW in 2017, and he frankly bailed me out of a very tough situation," says Ralph Engel, senior account executive, Rogers. "Pedro took over as lead and we got it done. I have used him at SXSW ever since. Just recently, he was the lead for both exhibits for me at SPI in Salt Lake City, where again he did an awesome job for us and delivered excellent customer service. Not only do I really like him, but my clients want to use him in the future as well. I thought I'd write something nice in an industry where we often only hear what we didn't do right. But Pedro is a keeper."
McKenzie Price, Corporate Events Manager, NVIDIA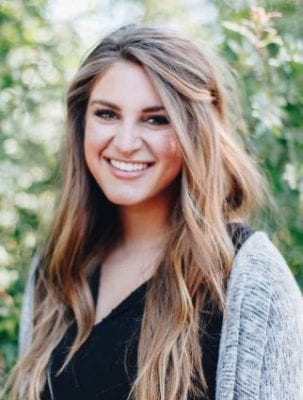 McKenzie Price is an established mover and shaker in the industry, having recently accepted the position of corporate events manager for NVIDIA. Her aptitude for managing events has earned her glowing praise and recognition from many leaders in her field. With over five years of experience, she recently held the title of manager of global events at Maxim Integrated, where she managed large-scale tradeshow
James Chang, senior principal field applications engineer at Maxim Integrated, calls her a valuable member of the team. "McKenzie has the innate talent of being able to anticipate customer requests before they arise. This ability has proven invaluable in sourcing and managing the right vendors for a smooth and visually appealing production at all of our events," he says.
Nominator David Hackman of Nebula Exhibits praises her dedication and says everyone around her can trust her to get the job done, and done right. Of her new position at NVIDIA, Price exclaims, "I cannot wait to dive into a rock-star team and contribute to the strategy, vision, and implementation of some the industry's greatest tradeshow booths, pushing the needle of technology in our world."
Nick Provini, Regional Manager/Florida, On Location
Born and raised in the Orlando area, Nick Provini joined On Location in January 2017 as a lead man and traveled nationwide managing crews. This was his first position in the tradeshow industry and, during his first 15 months with the company, Provini proved himself a quick learner. It was clear that he has a can-do attitude and an unwavering commitment to the company's client-centric culture. Provini continued to take on more responsibilities and grew into his new role by ensuring customer satisfaction throughout his region. In August 2018, Provini was promoted to regional manager, Florida, and he currently oversees five to 40 staff members at rotating concurrent shows. Provini has built a strong team in Orlando, one of the nation's busiest convention cities. He is well known for staying calm under pressure and working hand-in-hand with the On Location account teams to consistently deliver success for clients.
Samantha Riley, Senior Field Marketing Manager, Glint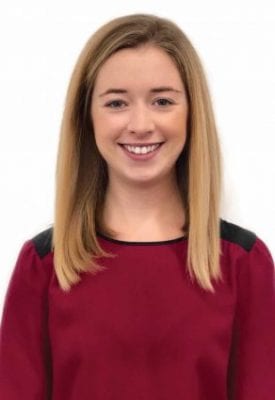 Samantha Riley is Glint's senior field marketing manager, and nominator David Hackman of Nebula Exhibits says she packs a lot of expertise into her short time in the industry. Sam is responsible for defining and executing Glint's global field marketing strategy of more than 100 events including the annual Glint Summit, conferences, tradeshows, regional seminars and local face-to-face marketing programs. Additionally, now that Glint is a part of LinkedIn, she helps drive collaboration on industry events amongst the two teams.
She has extensive experience as an event coordinator and has previously been a conference consultant for a local non-profit. Prior to Glint, Samantha worked at TVU Networks, a broadcast equipment manufacturer, as their marketing and product management specialist. At TVU, she managed numerous projects including the events strategy and execution, email marketing, content writing for data sheets and user guides, and social media marketing. Samantha earned her B.A. in Communications from Santa Clara University.
Will Rodriguez, Client Services Supervisor, Orbus Exhibit & Display Group
Will Rodriguez has been an integral part of the custom booth build team at Orbus Exhibit and Display Group for many years. No matter whether he is 30 feet in the air working on a graphic install, chest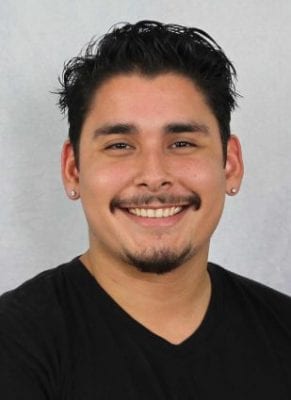 deep in a shipping crate packing up a booth, or on his way to another set up, he always has a smile, a greeting and a helping hand for others. He never hesitates to take on more work and goes above and beyond what is expected of him. His passion and expertise in the exhibit and display industry set him apart as an exemplary young professional.
"Will has always been someone who is prepared to go the extra mile to ensure that our clients, and their clients, have the best possible experience," says John Warman, senior VP, Orbus Exhibit and Display Group. "Will handles his position with an always positive attitude and spot-on solutions to the challenges that are present daily in our business. I often think of a past company Halloween, where Will came as the perfect Clark Kent. That was a very fitting costume, as he truly is a Superman for our company."
Shannon Rosenberg, Senior Director of ethnoMetrics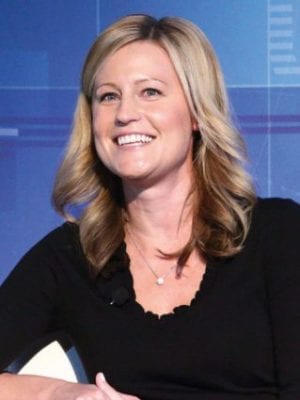 Rosenberg is the senior director of ethnoMetrics, a division of GES and is responsible for managing client engagements, providing fact-based, data-driven analyses that improve ROI for both show organizers and exhibitors. Prior to managing ethnoMetrics, Shannon worked in finance at GES, improving internal business processes and providing financial and pricing modeling. "Shannon is an innovative thinker who has helped our clients understand the complexity of how attendees' consume their events and what value the investments in key activations are returning to their organization," says GES EVP of Exhibitions, Jeff Quade. "Additionally, Shannon is a team player and willing to support the team in various areas of the business to ensure that our teams have the tools to provide the best service to our clients."
Haley Sanders, Floor Manager, Renaissance Management, Inc.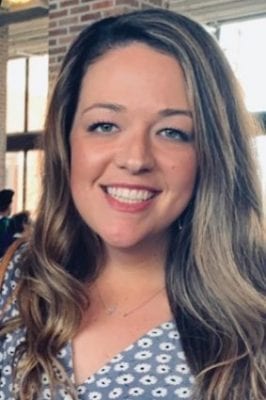 Haley Sanders is beginning her fourth year of employment with Renaissance Management, Inc. Upon joining the company, she quickly demonstrated that she has what it takes to be successful in the events environment as she traveled in different capacities, including desk manager and floor supervisor. Last year, Sanders moved to Chicago to continue working as a floor manager.
Sanders is also tasked with maintaining an important client relationship with 3D Exhibits. As a 3D Exhibits account liaison and assistant Midwest operations manager, she spends time in the client's Schaumburg office and is responsible for overseeing on-site installations and dismantles of exhibit properties while working closely with 3D Exhibits to ensure quality communication and efficient execution of projects.
"Haley is what we call a 'lifer,'" says Adam Stone, GM Midwest operations, Renaissance Management Inc. "She loves being on the show floor, troubleshooting the numerous problems that can arise and securing the trust and confidence of our exhibit house clients and exhibitors. She has gained the respect of her fellow employees, trusting their expertise in booth building and asking them questions to better understand the technical aspects of the I&D industry. Haley is an ambitious, competitive, and dependable employee, and she is more than deserving of recognition for her hard work and continuing willingness to adapt and evolve."
Alyssa Sterioti, Sales manager, GES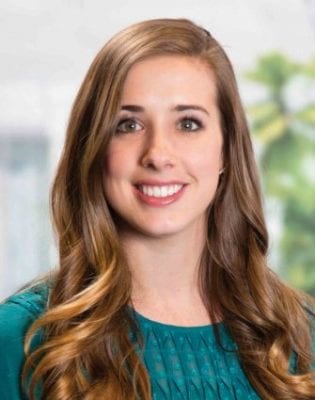 Alyssa Sterioti is a young professional with passion and enthusiasm for her company, her clients and the exhibitions and events industry. Her dedication to excellence and ability to apply what she learns to new opportunities are the foundations for her success at GES. She is known for her diligence, attention to detail and client-focused approach to her work.
For the past three years, Sterioti has served as a mentor for the GES Account Associate program in Chicago. Each year, she is assigned a mentee and is responsible for training them on sales and account management. Her supportive nature and zest for the industry have contributed greatly to the success of other young professionals.
Sterioti has been a strong participant in IAEE's Midwestern Chapter and the Young Professionals Committee since joining GES in 2014. She brings energy to her leadership and encourages others to participate. In 2017, Sterioti received the IAEE Midwestern Chapter Young Professionals Scholarship to attend Expo! Expo! She is serving on the IAEE Midwestern Chapter Board for 2022.
"I've worked with more senior/tenured vendors, and she surpasses them by leaps and bounds," says Colette J. Apke, CMP, assistant director, exhibits & sponsorship, American Veterinary Medical Association. "She always keeps perspective, patience and creativity at the forefront when working through challenges or negotiations, and just an aura of overall positivity. As a client, Alyssa makes us feel 100 percent comfortable because I know the level of detail, effort and communication she has gone through to ensure that our exhibitors will have the best show yet. I have no doubt that Alyssa will be a positive force of energy in the industry, and I can't wait to see where this journey takes her."
Tim S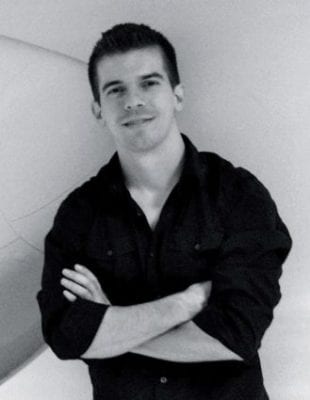 ullivan, Co-founder, ExhibitMatch
Tim Sullivan is regarded by colleagues as a game changer and a true leader in the tradeshow and events industry – having melded his background in finance, business development and global experiential marketing into a Yelp-style company that helps companies locate quality suppliers around the world. ExhibitMatch, Tim says, grew out of his sense that there was a need for supplier accountability and transparency in the events industry, and providing a platform that pairs clients with well-reviewed suppliers is poised to revolutionize the way companies locate providers. "As someone who previously worked on the supplier side of this industry, it's gratifying to see awesome vendors recognized publicly for their above and beyond efforts," Tim says. "Customers are excited for the opportunity to rave about their favorite suppliers, and, conversely, they are happy to share critical feedback and cautionary experiences as well."
His past clients call working with Tim an enormously positive experience. "Our company has worked with Tim for many years, and we cannot speak highly enough about his level of service, dedication, and knowledge when it came to our tradeshow needs," says Steven Naugle at Megatrax.  "Tim held our hand all levels of our tradeshow experience and we knew if we were working with him on a project, that we would always have what we needed, when we needed it, with no surprises and within budget.  It is a joy to work with him."
Roxanne Tomko, New Business Development, Exhibit City News magazine
Tomko, who joined Exhibit City News just over a month ago, has
been proving just how invaluable it can be to have a young professional in the office. She hit the ground running, fearlessly set up the new computer equipment, writing macros for frequent tasks, servicing existing advertisers and brainstorming ways to find more. Born in Istanbul Turkey, raised in the San Francisco Bay Area, Panama and New York City, she's also lived in Miami Beach, Cyprus and Las Vegas while doing sales, marketing and tradeshows for several companies including MetroPCS, a graphics/printing firm and a security firm. She's built, worked and modeled for tradeshow booths and loves the industry. She's looking forward to helping Exhibit City News, Project 25 and the upcoming ACE awards continue to grow.
Allison Trost, International Business Manager at CEP International, a div. of CEP Exhibit Productions, Inc.,
Trost makes continuous efforts to work and communicate with the company's international partners and clients, ensuring that CEP International is meeting all needs and expectations of the global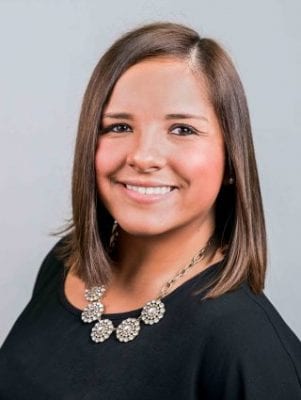 exhibition industry. She is charged with cultivating new international business opportunities and acting with knowledge, elegance and cultural sensitivity to facilitate deals and transactions that mutually benefit CEP and its international partners and clients. Trost possesses a keen understanding of industry trends, both domestically and abroad, as well as cultural, political and operational challenges of foreign markets. Trost says she is always eager to take on new challenges and adventure.
"Today's exhibit industry calls on leaders capable of working in concert with others, able to collaborate on creative endeavors, a customer-centric mentality and the innate ability to think outside of the box to solve any challenge," says Michael Ebert, president, CEP (Chicago Exhibit Productions, Inc.) "Allison continues to bring these skills to each project that she undertakes. CEP's international sales have grown threefold under her direction, by her steadfast commitment and impactful relationships in the international community. Allison exemplifies a dedicated leader, possessing integrity and business savvy, with her ongoing commitment to personal and company development. I have witnessed her poise and dedicated attitude, no matter how demanding or pressing a situation may become."
Mitch Tyson, Account Manager, AVDIRECT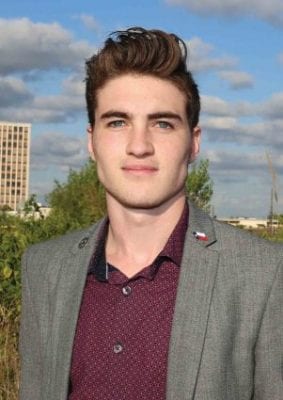 Embrace the struggle and do it with a smile! That is a philosophy Mitch Tyson lives by, and those who know him say it makes him a pleasure to do business with. As a national account manager for AVDIRECT, Mitch manages audio visual needs for clients at more than 75 conferences each year, and he says the fast-moving, high-demand environment is a perfect fit for him. In his nomination of Mitch, Tim Sullivan of ExhibitMatch says he is the guy you want to march into battle with. "Mitch is that impossible blend of tech-savvy and exceptional customer service," Sullivan says.
"I view each client as someone who took a chance on me and my company," Mitch says, "and it is the ultimate honor to serve them to the best of my abilities." Operating under the company motto "Teamwork makes the dream work," Mitch says he and his coworkers are not only the sharpest dressed but also the sharpest hands, eyes, and feet in the business. "When everyone else says no, we say yes," he says. "We take the impossible and make it possible. At the end of a long day, I find no greater satisfaction than knowing we were able to make a client's visions come to life."
Spencer Vacula, Sales Associate, Signature Systems Group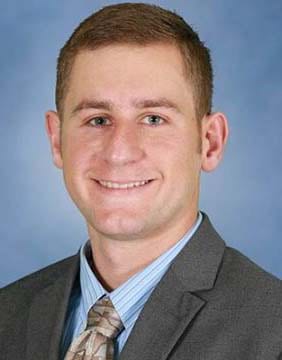 Spencer Vacula has a particular knack for logistics, problem solving, and finding just the right suggestion for his customer's challenges. In just two years as a sales associate with Signature Systems Group he has earned the respect from his management and colleagues that puts him firmly on the list of 40 under 40. Spencer has had plenty of opportunity to shine on big and exciting projects in his job providing flooring and portable fencing. He says that working on five custom logo rugs for Ozzy Ozbourne and his band was one of the coolest tasks he has had since starting. He also sold roughly 80,000 square feet of red turf to the Ruggieri Brothers for installation at Gillete Stadium, and has worked with clients as varied as Disaster Relief and College Gameday.
One of Spencer's strengths is staying cool under the pressure of this fast and furious business, and he enjoys coordinating client and vendor needs in a tight window, ensuring to all parties that the perfect product will be delivered on time. He also has the unique ability to help his clients paint a picture of their entire event, discovering the different ways to assist them that might not have been thought of previously, his colleagues say.
Spencer graduated from Texas Tech University with a Kinesiology degree, and he enjoys playing sports like sand volleyball, basketball, and softball. He loves going out with his dog Goose on hunting and fishing adventures.
Amy Sondrup-Yag, President, Access TCA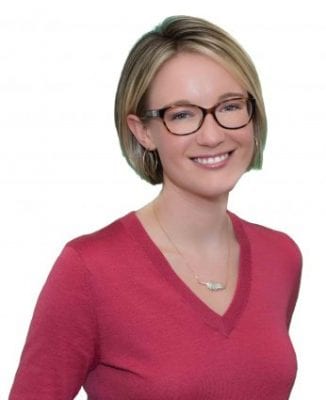 Amy Sondrup-Yag has racked up more street cred in the exhibition and events industry before turning 35 than many event professionals acquire in a lifetime. Sondrup-Yag serves as president of Access TCA, where she leads one of the tradeshow industry's most reputable exhibit build firms. During her five years as president, she has enhanced both the culture and profitability of the company. Her passion and style of leadership have made strategic and creative thinking synonymous with the Access TCA Brand.
Sondrup-Yag is also an active member of the EDPA board of directors, recently joining their executive committee. She has been the committee chair of the EDPA ACCESS conference for the past five years. She has served on the board of HCEA, and she has spoken at EDPA ACCESS, HCEA, ExhibitorLive and the Bryant University Women's Summit.
Sondrup-Yag is passionate about the industry, and you can find her in her office as well as on the show floor, late at night, working with her team to put the finishing touches on a client's exhibit. She is an astute executive and a brilliant leader. She holds a B.A. from Westminster College and an M.A. from the University of Utah. She was a professor of U.S. history and western civilization at Westminster College before joining Access TCA, where she oversees the day-to-day management of the company, its clients and 130 employees.
"Amy Sondrup-Yag is changing the way we view our industry," says Brendan Emerson, Access TCA, Inc. "Young, and motivated, she has pushed Access to look beyond the standard exhibit partnership and encourage all of our teams to support our clients as consultants within an ever-changing marketing environment. She is a leader, coach, role model and has her sights set on re-shaping our industry as we know it."
This story originally appeared in the November/December issue of Exhibit City News, p. 32-40. For original layout, visit https://issuu.com/exhibitcitynews/docs/ecntears_novdec_2019_copy