What are your favorite Las Vegas restaurants and why?

Held at the Las Vegas Convention Center on April 10-15, NAB is one of the top-five tradeshows nationwide in terms of attendance and is the world's largest electronic media show covering filmed entertainment and the development, management and delivery of content across all mediums.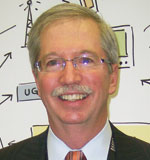 Dennis Wharton
Executive Vice President
The National Association of Broadcasters
Washington, D.C.
As a former reporter and now with NAB, Dennis has been attending the NAB show for 20 years.
"My favorite restaurant period is Pamplemousse. It was a haunt of the Rat Pack, Frank Sinatra, Joey Bishop, Peter Lawford, Dean Martin and Sammy Davis, Jr.  Bobby Darrin originally opened the restaurant. I love the old Las Vegas feel to it, the ambiance, the Vegas lure of the Rat Pack. I can just imagine Frank Sinatra walking through the door at 11 p.m. The menu even offers items that Frank Sinatra asked the chef to whip up. It offers an ambiance that is my perception of the old Las Vegas.
"Of the new restaurants, I like Sinatra in the Encore. I am a huge Sinatra fan and they play Sinatra songs, but the dining is also exquisite and they have a terrific wine room."
Wharton also said the entire NAB show staff, anywhere from 50 to 75 individuals, attended a show wrap party at the Cadillac Ranch All American Bar and Grill.
Pamplemouffe, 400 East Sahara Ave.
Sinatra, Encore Tower Suites, 3121 Las Vegas Blvd., South
Cadillac Ranch All American Bar and Grill, 6593 South Las Vegas Blvd.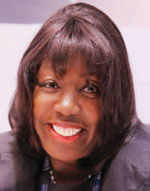 Diane Phipps
Director of Finance and Human Resources
The Systems Group
Hoboken, NJ
"I love Emeril's in the MGM Grand. I like the cuisine, the New Orleans's flair, Cajun-style cooking. I really appreciate the nutritional lifestyle choices on the menu. Also, we are staying at Bally's and it has a wonderful steakhouse. Although it is a steakhouse, it has a wonderful choice of seafood."
The Systems Group is also hosting a customer appreciation cocktail event for about 50 customers at Envy in the Renaissance.
Emeril's New Orleans Fish House, MGM Grand, 3799 Las Vegas Blvd. South.
Envy, The Steakhouse, Renaissance Hotel, 3400 Paradise Rd.
Gert-Jan Gussen
Marketing Manager
AXON
The Netherlands
"I like to go to the Cheesecake Factory in Caesar's Place, PF Chang's and Japonaise in the Mirage. I love Japonaise's contemporary Japanese cuisine."
AXON is also a sponsor of an event at Margaritaville for Dutch customers. "Margaritaville has a very nice outside bar," he said. 
AXON sent 15 staff members to NAB, including three from United Kingdom, one from China and one from the Middle East.
Cheesecake Factory, Caesar's Palace, 3570 Las Vegas Boulevard South
Japonaise, Mirage Hotel and Casino, 3400 S. Las Vegas Blvd.
PF Chang's, 4165 S. Paradise Road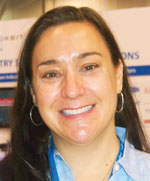 Diane Perro
Director, Corporate Marketing
WideOrbit
San Francisco, Calif.
"I love Mon Ami Gabi at Paris. It's lovely and the French-inspired menu and food is great. I lived in Paris for five years so I like to go there and sit and look at the fake Eiffel Tower and eat escargot and foie gras. It takes me back to my time in Paris."
Forty WideOrbit staff members who attended NAB were among the 200 to 300 individuals attending a WideOrbit-hosted cocktail party at the ghostbar at the Palms.
"We held events in hotel hospitality suites in the past, but we wanted to take it up a notch this year and the ghostbar does that."
Mon Ami Gabi, 3655 Las Vegas Blvd. South
ghostbar, Palms Resort and Casino, 4321 West Flamingo Rd.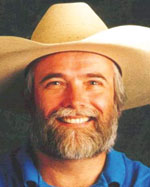 Gerry Kaufhold
Principal Analyst
In-Stat
Phoenix, Ariz.
"I love Kaizen Fusion Roll and Sushi. We live in Kearny, Ariz. and it's hard to get good sushi, good eel in the desert. Kaizen is off the Strip so it's affordable, small enough to offer an intimate atmosphere and they have great specials. We (including wife Vickie) really enjoy the steakhouse at Circus Circus."
Kaizen Fusion Roll & Sushi, 4480 S. Paradise Rd., across from the Hard rock Café
The Steak House, Circus Circus, 2880 Las Vegas Blvd. South