By Jeanne Brei
It's a dilemma facing many exhibit builders after lockdowns: Do I want to spend the energy to rebuild my business after the last two years or do I just want to retire? And the answer is immediately followed by the thought that if I retire, I want to make sure that my employees and clients are well taken care of by a reputable company that shares the same customer service values that my company has always provided our clients.
Those were the very thoughts being shared by 30-year industry veteran Lori Miller, CEO of Columbus, Ohio-based Exhibitpro and 40-year industry veteran Bud Nichols, president of Nichols Display Group, Inc. in Northbrook, Ill. And both decided to sell their companies to Derse, Inc., a national tradeshow exhibit company with five full service divisions in the U.S.—Chicago, Pittsburgh, Dallas, Las Vegas and its Milwaukee, Wisc.,  headquarters.
Back in the '90s, the Millers were living in Phoenix with a two-year-old toddler and a newborn and decided they wanted to move back to Lori's home state to be closer to family. Ed was working as a TV producer/director producing Erma Bombeck's segments for Good Morning America and doing corporate videos and Lori was working in sales when they bought the assets of a company that had gone bankrupt in Columbus, Ohio. They "fell into" the tradeshow world and their son Blake, who joined the family business a few years ago, began going to the office at just six weeks old.

Their company, Exhibitpro, grew into a full-service exhibit house doing everything from design, creative, fabrication, graphic production and also full warehousing and on-site exhibit management. At the end of 2019, they had 47 employees. But after two years of lockdowns, Lori estimates less than 10 percent have stayed in the exhibit industry, and that includes people who had been with their company for years. She explains, "That was another challenge—we were having difficulties building back the workforce. We lost a lot of talent during those two years. It seems as if the younger people and project management went to tech companies and others just wanted to retire."
Lori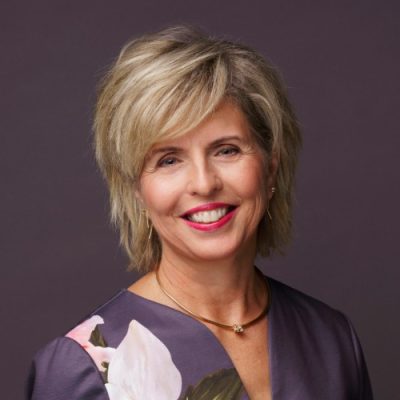 (pictured left) continues, "When we began thinking of retiring, we were approached by a couple of different buyers but we wanted to make sure it was a good fit for our clients with the same commitment to customers' experience and service—and then things started to come back so we put those conversations on hold. But then someone offered to buy our building so we reopened those conversations again. Derse rose to the top because of their long-standing industry experience and success, they were a family-run business with great client relationships, an excellent customer service ethic and had even more creative experience working for them."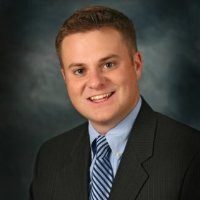 As Derse CEO Brett Haney (pictured right) explains, "The industry has been through a lot with COVID. There's a fair number of small and mid-size companies post-COVID needing to rebuild without succession plans. The owners of the two companies that we bought wanted to retire and wanted to link up with a reputable company … Exhibitpro sold their building and we are servicing all their clients—the deal closed in December and Ed and Lori Miller and their son, Blake, have signed up to stay with us until the summer to help the transition of their clients. We bought Nichols Exhibit in November 2021 and hired all their staff and are maintaining their operations out of their facility. They're a Derse company but we call them Nichols, a Derse company, for now. Bud is staying on for a year to help transition the business while his wife Peggy retired immediately … Derse is like the 'vehicle' so they can feel comfortable that their clients and employees are all being taken care of and they can comfortably retire."
Haney adds, "For us at Derse, we are all in on being privately held and poised for growth for decades to come and want to continue to expand the business for the benefit of our clients, our employees and for the company itself. I think the combination of our national footprint along with the privately-held ownership structure in our industry is a true competitive advantage over the long term.  And we are continuing to look for businesses in our space to acquire that have the same cultural fit as the wonderful people and clients Exhibitpro and Nichols have. It's truly been a win-win for all involved and I'm grateful for Ed and Lori along with Bud and Peggy in placing their trust in us for the future."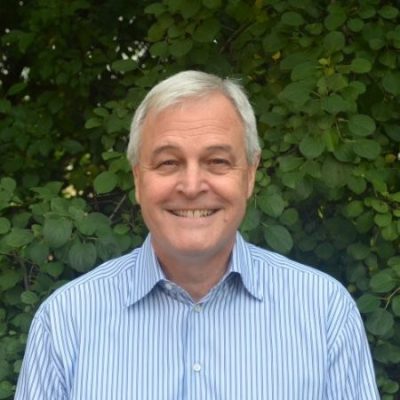 Bud Nichols (pictured left) worked at Downing Displays in Cincinnati, Ohio, from 1983-1996 as a salesman and later VP of sales before he and his wife Peggy (who had been working in sales at IBM) started Nichols Display out of their home in 1996. Working as a portable and modular exhibit house, they expanded their custom rental business in the last 10 years by using open frame systems from Aluvision and beMatrix and had 25 employees before the lockdowns. Currently, they have 16 employees and Bud admits, "We did lose a few really good people that we would have loved to have back and replacing them is very difficult post-COVID."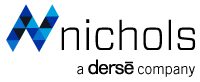 Bud says that "at our age neither of us felt energetic enough to rebuild. We have seen many older employees retiring at this juncture and many of our vendors and business acquaintances have mentioned that they are planning to sell soon." So, with retirement in mind, he says, "We wanted a company that could take care of our clients in a similar fashion and provide growth opportunities for our employees. We were also hoping for a family-owned business that had more capabilities than we offered," adding that he is "glad to be staying on for this year, or possibly longer if I am needed, to help with the transition and to ensure that our clients are comfortable with the new structure.
The Millers are also staying on for the summer to help with the transition. Says Lori, "We're working with them and are involved with the client transitions—it does make a big difference. It definitely helps having the familiar face and being on the calls with the Derse team."
Both Lori and Bud agree that the tradeshow industry was a great life. Says Bud, "Owning Nichols Display Group, Inc., has been a dream come true for Peggy and me over our 25 years in business. We have built meaningful friendships with our clients and our employees that have been incredibly rewarding."
Lori adds, "I do want to say it's a fabulous industry—I know Ed and I and Blake are grateful for the time we spent in the industry. Clients and everyone are very excited about the return to face-to-face—where else can you learn so much about different brands—that's one thing I will miss—but we do have three brand-new grandchildren to enjoy."
Headquartered in Milwaukee, Wisc., Derse is a complete face-to-face marketing agency and exhibit builder with more than 475 employees and five full-service divisions across the U.S. For more than 70 years, Derse has created award-winning exhibits, events and environments for client programs in more than 50 countries, and is consistently recognized as one of Deloitte's Wisconsin 75 largest and most successful privately held companies in the state. Experiences Matter at Derse. For more info, visit derse.com.