UFI, The Global Association of the Exhibitions Industry and global research partner, Explori, are pleased to announce they have signed a three-year agreement. The renewed partnership focuses on providing strategic post-event survey feedback for UFI's events. It has also been the foundation for a series of bench-marking reports to inform event organizers about global tradeshow attendee experience.
The Global Insights reports have provided tradeshow organizers with insights into global visitor and exhibitor tradeshow trends. The reports have gathered responses from more than 13,000 visitors, 1,400 exhibitors from 50 countries, in 30 languages. The annual Global Insights studies combine organizer interviews, direct customer insights, Explori's benchmarks (from post-event survey data gathered in their feedback platform) and panel data to better understand those who don't currently participate in tradeshows. Most recently this partnership has helped tradeshow organizers monitor attendee and exhibitor sentiment whilst navigating through global lockdowns with the two-part Global Recovery Insights project.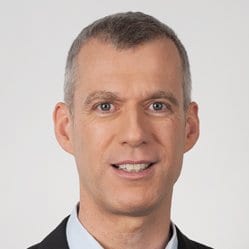 Kai Hattendorf (pictured right), UFI CEO and managing director says, "At UFI, we are very pleased to continue this valuable partnership. Explori's services around our post-event surveys are one key element for us to continue delivering the best-in-class events for our members. Through the global research itself, we've uncovered new insights that have improved the knowledge of organizers in the exhibitions industry. We have learnt about the relationship between exhibitor Net Promoter Score and financial growth, quantified the importance of training and coaching of exhibitors, and helped organizers prioritize the balance between business goals and entertainment at their events."
Sophie Holt (pictured left), managing director at Explori, says, "We're very happy to continue this partnership with UFI. It has been a fantastic opportunity to produce research for the tradeshow industry that is unique in both its scale and scope. The Global Insights reports have featured in organizer board rooms and influenced strategic decisions amongst organizers. UFI events attract the most senior and influential exhibition organizers which makes it an unmissable sponsorship opportunity. It's been a pleasure to work with them for the past four years and we look forward to continuing this partnership."
Explori is a uniquely scalable platform allowing global event organizers, agencies and venues to capture high-quality attendee feedback from any market in multiple languages. For more info, visit explori.com, contact n.campbellreid@explori.com or +44 (0)20 3818 8232.
UFI is the Global Association of the Exhibition Industry. For more info, visit www.ufi.org, contact: media@ufi.org or +33 1 46 39 75 00.