(Pictured above: Chain Bridge and Royal Palace in Budapest)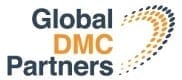 Global DMC Partners, the leading global network of independently-owned Destination Management Companies and creative event experts, has tapped its destination experts from around the world to provide timely updates on the latest guidelines and restrictions surrounding COVID-19. To support meetings and events during this critical moment in the industry's history, GDP has compiled the data and will provide weekly updates, freely available to all, at the following link: https://www.surveygizmo.com/s3/5625299/GDP-COVID-19-Country-Guidelines
"The only thing that is certain during this time of uncertainty is change," says GDP President and CEO Catherine Chaulet. "At GDP we wanted to do our part to help the industry by pulling together our global resources and sharing the latest information for each destination. By having one go-to source of information, meeting and event planners can focus their time and energy on their programs' stakeholders and attendees. As trusted, on-the-ground experts, DMCs are more valuable than ever before, and we are proud to lead this initiative to help our industry rebound and recover."
The data collected by GDP is presented by region (Africa, APAC, the Caribbean, Europe, Latin America, the Middle East, the United States and Canada) and then by country or state/province, along with the date of the update.
Each destination has been asked to supply the following valuable information for meeting planners:
• When will the destination be out of confinement/expected to be out of confinement?
• When are hotels opening?
• When are restaurants opening?
• When are groups going to be allowed to meet?
• And for how many people?
• When are your borders opening?
• Which countries are being allowed?
• Are there country restrictions?
• What are the criteria for international travelers to enter the country?
• What safety and health protocols are being implemented at the airport(s)?
• What percentage of normal flights is coming into the destination?
• When are flights expected to be fully operational?
In addition to these country-by-country updates, GDP has developed and committed to a new Health & Sanitation Standards document, which is also available to meeting planners at the following link: https://globaldmcpartners.com/gdphealthandsanitation.
Global DMC Partners is the largest global network of independent Destination Management Companies and sales advisors offering meeting professionals one worldwide solution for total event success. The network has exclusive partnerships with more than 65 DMCs that represent more than 500 destinations around the globe. Each DMC provides an unparalleled level of creativity and commitment to clients by promising to deliver one-of-a-kind programs under a singular standard of excellence. Thanks to a global team with decades of experience and a passion for the industry, clients can centralize everything from DMC communication to DMC spend through one dedicated Global DMC Sales Advisor. For more info, including a complete listing of destinations in the Global DMC Partners network, visit www.globaldmcpartners.com.