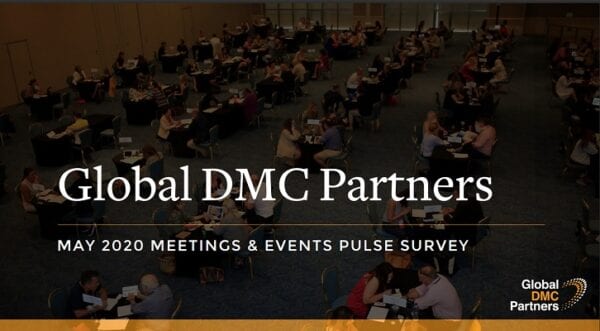 Global DMC Partners, the leading global network of independently owned destination management companies and creative event experts, issued its third survey in a series focused on measuring the dramatic impact of the COVID-19 global pandemic on the meetings and events industry.
To participate in this latest pulse survey, visit www.surveygizmo.com/s3/5802181/GDP-Q3-Meetings-Events-Pulse-Survey. The results of the Q3 survey will be shared publicly.
Calling upon planners and suppliers from around the world, GDP's goal is to shed light on how the industry has been affected and how it is pivoting. Key highlights of the findings from the previous two pulse surveys include:
• 97 percent reported that their 2020 meetings and events were impacted by the COVID-19 crisis.
• 56 percent predict that they will operate 25 percent or less of their 2020 live events.
• While many live events are pivoting to virtual, virtual is not considered to be a long-term replacement for face-to-face programs.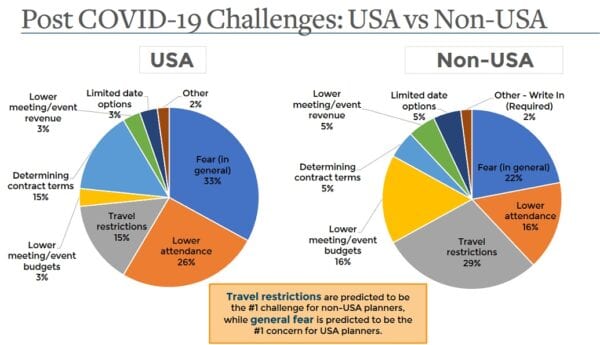 The complete Q2 survey results are available at the following link.
Global DMC Partners is the largest global network of independent destination management companies and sales advisors offering meeting professionals one worldwide solution for total event success. The network has exclusive partnerships with more than 65 DMCs that represent 500+ destinations around the globe. Each DMC provides an unparalleled level of creativity and commitment to clients by promising to deliver one-of-a-kind programs under a singular standard of excellence. Thanks to a global team with decades of experience and a passion for the industry, clients can centralize everything from DMC communication to DMC spend through one dedicated Global DMC sales advisor. For more info, including a complete listing of destinations in the Global DMC Partners network, visit www.globaldmcpartners.com.