With vaccinations underway and countries re-opening or planning for their re-opening, meeting/event planners will have to navigate the challenges of a "ramp-up" stage as in-person events, incentives and meetings make their comeback in 2021 and 2022. Join Global DMC Partners, the premier, one-stop global resource for virtual, hybrid and in-person events, as it hosts a live webinar June 29, 11 a.m. EST with meetings and events professionals to discuss current trends, survey insights, predictions and challenges, as well as best practices for planning events in 2021 and beyond.
The webinar will be moderated by president and CEO of Global DMC Partners, Catherine Chaulet. Panelists will include:
Helen Capelin, global head of supplier partnerships and business services, Ashfield Event Experiences
Becky Cavanaugh, associate director, Syneos Health
Danene Dustin, travel guru, Morris Meetings & Incentives
Tom Edelen, advanced event planner, Thrivent Financial
Megan Griggs, director of meetings and events, Intellectual Property Owners Association
Cindy Grove, account operations manager, Morley Meetings & Incentives
Kuba Piotrowski, global conference & event manager, Oriflame
Chelsey Taylor, director – global experience, MCW Events
To register for the webinar, visit register.gotowebinar.com/register/7530392826517672205.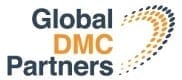 Global DMC Partners (GDP) is the world's premier centralized resource for virtual, hybrid and in-person events. Leveraging its exclusive partnerships, including the largest global network of independent destination management companies (DMCs), and specialized event service providers, GDP provides a one-stop, global solution for total event success. Thanks to a global team with decades of experience and a passion for the meetings and events industry, clients can centralize all of their event needs through one dedicated advisor that ensures a singular standard of excellence from start to finish. For more info, visit  www.globaldmcpartners.com.