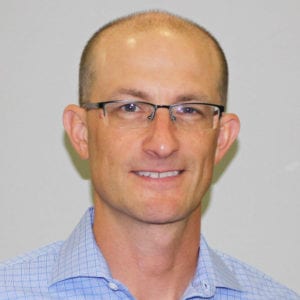 Neil Schwan has accepted a position as a Client Team Director at Hamilton Exhibits' Chicago office. Hamilton Exhibits is an Indianapolis-based trade show and event marketing firm.
Schwan is a 21-year veteran of the exhibit industry, and brings extensive experience in the areas of trade shows, events and account management. He has been involved in all aspects of the design, build, and logistics processes with his clients.
"Neil brings a wealth of market knowledge and experience to Hamilton at a time when we are looking to expand business development in the Chicagoland area. He is a solid guy with a very loyal following," said Jim Obermeyer, VP – Hamilton Chicago.  "His background and reputation for excellence will fit in very well with our culture."
In his role, Schwan will be responsible for new business development and ongoing client retention.
Said Schwan: "Hamilton is a company that is poised for growth. They have done an excellent job of building a reputable company and I am looking forward to being a part of the excitement here in Chicago."
Hamilton Exhibits, LLC, with headquarters in Indianapolis, brings more than 69 years' experience in designing, fabricating, and managing tradeshow exhibits, environments, and providing program services to companies throughout the U.S. and around the world. Hamilton is known for its highly qualified industry experts and its ability to create real-world, one-to-one experiences of client brands. For more information, visit hamilton-exhibits.com.