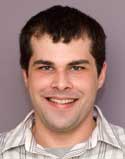 Hill & Partners, Inc., a full-service tradeshow exhibit design firm, has named John Tangeman of Quincy, Mass. to the position of associate project manager.
In this role, Tangeman will provide daily support to account managers and project managers, in addition to drafting client proposals, providing sourcing and ordering all services for clients' needs, as well as overseeing the installation and dismantle of exhibits.


He joins Hill & Partners, Inc. as the company's growth has resulted in the hiring of additional personnel, including several business development professionals and associate project managers.
Previous to coming on board with Hill & Partners, Inc. Tangeman was employed by Atlantis Rail Systems in Plymouth, Mass. most recently as senior assembly technician.
Originally from Marshfield, Mass., Tangeman attended high school in Madison, Ala., following which he was in honorable service with the U.S. Marine Corps.
"We are pleased to welcome John to our Hill & Partners family," said Michael McMahon, president and CEO of Hill & Partners, Inc. "His energy and commitment to excellence are certain to make him a vital member of our fine professional team."
Tangeman now resides in Quincy where in his spare time he enjoys playing and watching sports, camping, hiking, snowboarding and going to the movies.
"I'm pleased and excited to have the opportunity to work with the talented staff at Hill & Partners," said Tangeman.