Hotel Lincoln, the 184-room Joie de Vivre hotel located in Chicago's storied Lincoln Park neighborhood, expanded its operations and sales team.
Lea Rodriguez joined Hotel Lincoln as the new director of sales and marketing, bringing over 15 years of managerial experience to the property.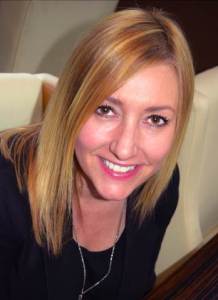 "After my initial meeting with the Hotel Lincoln team, I was immediately drawn to the spirit of the property and its team," said Rodriguez. "Creating a positive and enthusiastic atmosphere is very important to everyone at Hotel Lincoln. We enjoy coming to work every day and want our guests to feel equally as happy to be here." Rodriguez says.
Originally from Ohio, Rodriguez discovered her love for hospitality during her time in event services at Sonesta Resort in the Caribbean. Her passion flourished as she worked with incentive groups to create memorable events and learned more about the hotel industry. Rodriguez credits her time at Sonesta for building her overall understanding of the inner workings of a hotel, giving her a foundation for her approach to sales and marketing strategies today.
Rodriguez spent two years at Sonesta before she took on the position as senior conference services & catering manager at the Windsor Court Hotel in New Orleans. She moved to Chicago in 2004 and honed in on her sales and marketing skills in positions at local properties, including the Hard Rock Hotel and the Allerton Hotel. Prior to joining the team at Hotel Lincoln, Rodriguez served as the corporate director of sales for Kokua Hospitality and the director of sales and marketing for the Inn of Chicago.
Rodriguez currently resides in Chicago with her 7-year-old daughter, Nola. The pair enjoys exploring the city and cooking together whenever possible.