ICC Sydney, an Australian exhibition venue expected to open in 2016, appointed a director of Information and Communication Technology (ICT).
With a vision to deliver world-class, leading technology solutions and services throughout the venue, it is Ivan Sanhueza's commitment and passion for innovation that has led him to ICC Sydney.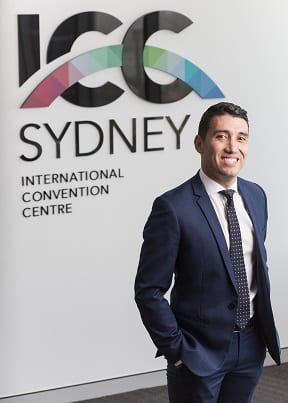 Sanhueza brings 15 years of experience in the ICT space to his role at ICC Sydney and is proficient in developing strategy in both LAN and WAN environments, telecommunications and security systems as well as implementing new media platforms.
A career highlight for Sanhueza was in his most recent position as the ICT manager for The Sydney Cricket & Sports Ground Trust (SCGT), which manages the Sydney Cricket Ground and Allianz Stadium, where he was responsible for implementing a multi-million dollar, world-class Wi-Fi and IPTV technology network solution that was the first of its kind in an Australian stadium.
Sanhueza delivered a digital transformation strategy that changed the way fans digitally interacted with their passion for sport in a live environment, enabling social engagement, access to instant replays and the ability to order food and drinks.
"It was a privilege to play a leadership role in delivering a more powerful and personalized experience for the tens of thousands of fans who visit those iconic Sydney stadiums. I will be harnessing that experience to deliver innovative solutions to ICC Sydney's clients and visitors and the team, and I look forward to sharing the ultramodern venue's technology features in the lead up to opening in December 2016," said Sanhueza.
ICC Sydney will feature world's best practice technology throughout to ensure that whatever the event requirements, its facilities and services can be tailored to suit. Key technology will include high bandwidth, venue-wide wireless connectivity, dynamic and interactive HD digital signage and elite conferencing facilities.