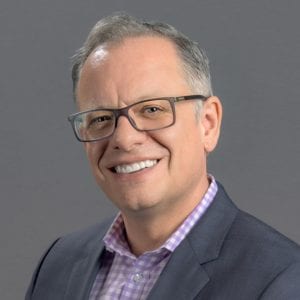 The Iguana Group continues global expansion with formation of US based operation; at right, Managing Director Ash Glover 
Leading exhibition design consultancy, The Iguana Group, continues to expand its global footprint with the formation of Iguana Americas Limited to help enhance and grow its business in the Americas.
Operations in the region will be led and managed by Ash Glover, who joins Iguana as managing director of the newly formed business entity. Glover brings more than 25 years of client side experience to the company, having worked as vice president of global marketing at Pace plc, and more recently, ARRIS Group Inc.
With a strong track record and passion for delivering successful trade shows and events all over the world, he will be responsible for growing the Company's client portfolio in the Americas while based in Boca Raton, Fla.
He said: "After many years defining and delivering global marketing and event strategies on the client side, it's great to be joining the Company at such an exciting stage in its development. My new role provides a great opportunity to help drive the evolution of the Company and allows me to apply my experience to the benefit of our customers – in terms of understanding their requirements, nothing quite beats living, breathing, and feeling the same things they do."
Chris Murphy, CEO and chairman of The Iguana Group commented: "We're a Company that puts our customers at the heart of everything we do, and never before has this been more important and relevant to our client base and overall growth strategy. There's a huge opportunity to bring our unique blend of creativity, expertise and customer-centric thinking to the Americas and I'm very excited at our prospects in the region."
Initial focus will be on developing a strong portfolio of US based clients that not only exhibit in the domestic market, but around the world. Expect to see Iguana Americas in action at tradeshows and events in a variety of industries over the coming months.
The Iguana Group is a global exhibition design consultancy with more than 20 years experience offering total turnkey solutions for exhibitions and events.
With offices in the United States and United Kingdom, Iguana has an extensive international portfolio, offering custom solutions to blue-chip customers throughout Europe, the Americas and Far East.
With in-house creative, graphics, logistics and production capabilities, including regional storage facilities, Iguana can provide fully integrated solutions to create award-winning bespoke and modular trade show booths.
Iguana's highly experienced team will expertly and effortlessly coordinate and manage logistics for the successful delivery of any trade show or event program, worldwide.
The Iguana Group is a proud member of the Global Exhibit Alliance www.gea247.com and ESSA, www.essa.uk.com.
For further information, please visit: www.iguana-americas.com.