by Gina Widney
May 2, 1965-July 13, 2020
Almost a year ago, the Condit family was devastated by the loss of Richard Raedeke, following a long illness. After nearly 30 years with the company, Richard contributed to each department and helped shape the work-life of every single employee in the front office, on the manufacturing floor, and inside the warehouse.
Richard started at Condit in October of 1992 and eventually ascended to VP of operations in 2005 but not before heading almost every major organizational division individually, including graphics, IT, design, project management and field services. His understanding of Condit's inner workings was unparalleled.
"Richard was already at Condit when I was hired, and I actually thought he was older than me," said Kevin Trainor, design director. "I think part of it was that he was so professional, so competent, and so well regarded.  He seemed like… a grownup, a guy who had a lot of responsibility, which he took very seriously. Not just his job, at which he excelled, but the health of the company and the well-being of his employees."
Richard was instrumental in creating the in-house graphics department, building and maintaining the entire modern IT infrastructure, and coordinating a complex move to Condit's present location at 5151 Bannock Street in Denver.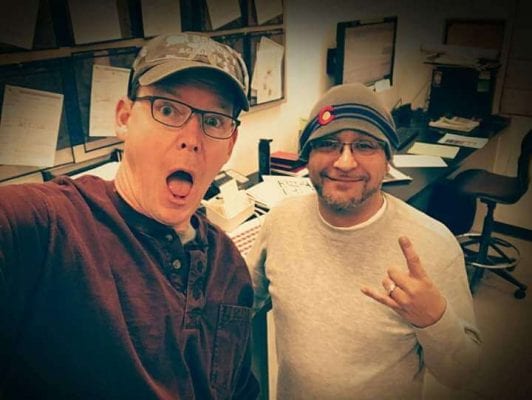 "Richard had extraordinary superpowers that made him the go-to guy for everything," said Pete Nelson, Condit's graphics manager. "He could pretty much make anything happen."
"Richard could wear many hats," said Laura Braafladt, senior account executive.  "He always took responsibility for digging into difficult issues and resolving them."
"I grew to know him as this curious and eager learner of the business as he tackled and conquered many facets of Condit over the years by leading and managing our many departments," said Keita Usuda, senior designer. "He was one of the key people that helped grow Condit by getting involved in improving every single department over the years."
Richard is remembered by his team, long-timers and short-timers alike, for his integrity, professionalism, and work ethic as well as his steadfast support and guidance.
"I found Richard to be a man of great integrity from the first day I met him, and that impression only got stronger through the years," said CEO Mike McGowan.
"You could always count on Richard to be the professional one. You could always rely on his calm, methodical approach," said Mandy Glenwright, senior project manager.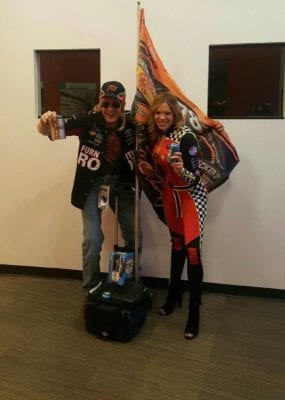 "Richard was the rock of Condit," said Jennifer Molina, warehouse manager. "I was always blown away at all the different tasks and duties he gladly took on. I felt I could go to him with any issue, good or bad. He was an amazing role model."
"I clearly recall the sense of warmth and sincerity he exuded," said David Brown, longtime vendor partner at Taylor Corp. "When we had conversations either face to face or over the phone, I noticed that Richard was always open and connected to me and never preoccupied."
Richard was also known for his stern manner and no-nonsense approach, which helped clarify objectives, motivate the team, and improve the bottom line. This included regular use of spreadsheets, flow charts, and numerical data.
"He didn't pull any punches or mince words with me at any point in the 10 years I worked with him, and I always appreciated and respected him for it," Glenwright said.
"I will admit that Richard was an intimidating figure to a brand-new salesperson!" said Jenny Koehn, vice president of sales. "It was clear that he was in-charge, and you had better get your ducks in a row before approaching him."
He also enjoyed the fun and fantastical side of Condit, including annual Halloween extravaganzas, the Condit Olympics, go karting, badminton tournaments, and more.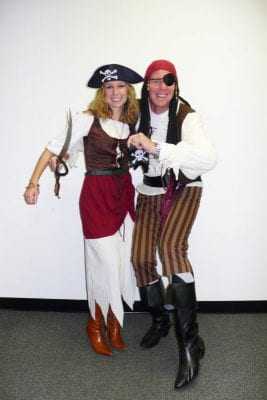 "I really appreciated seeing Richard's goofy side, which usually presented itself in his Halloween costumes like NASCAR driver and pirate," said Koehn. "And I remember how excited he was to view the Solar Eclipse in 2017!  He bought the special glasses and gathered everyone outside in the parking lot."
Despite 75 years of company history, Richard worried for the Condit family and the business amidst the COVID-19 pandemic and did his best to prepare the company and the team to function in his absence.
"Four days before Richard passed, he sat in my office and expressed guilt that he would not be around to help us get through the pandemic," McGowan said. "Even at the end of his life, Richard was more concerned for others than himself."
"I know Richard would love that Condit has kept the doors open, and we're back up and running strong," said Nelson. "Condit was a huge part of Richard's life and he always wanted it to be the best business."
Today, Richard's memory lives on each day within the walls of Condit and through the employees he mentored.
"His contributions to the company's success cannot be numbered," said Trainor. "He truly felt that we were all part of a Condit family, and his deep, emotional connection to our company and its people, whether enjoying the successes or getting through the hard times, contributed more to creating our Condit culture than almost anything else."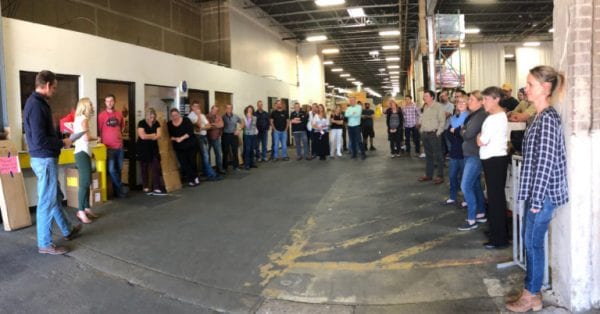 "Richard once told me, 'When in doubt, ask yourself this one question: is it good for the customer?  If the answer is yes, then just do it, because what's good for our customer is good for Condit.' I think he would want us to simply take care of our customers and each other and the future will take care of itself," said Usuda.
"His knowledge and willingness to always help was part of the reason he wore so many hats," said Elzana Bailey, senior controller. "I do believe that a big part of Condit success has been because of Richard's leadership and that the foundation he was part of will carry us for the next 75 years."
For more memories, visit www.condit.com/remembering-richard-raedeke