Visit Jacksonville, the official tourism marketing office for Jacksonville, Fla., and its local medical partners, including Mayo Clinic, University of Florida Health Proton Therapy Institute, Ackerman Cancer Center and Market Staging Inc., were awarded a $99,200 matching grant by Visit Florida to promote Jacksonville's award winning medical industry to new patients and medical convention planners. Visit Jacksonville and its medical partners will match and exceed the grant amount for a total of more than $200,000 in funds to market the city as a leading destination for medical tourism.
Home to an extraordinary network of high profile healthcare facilities, Jacksonville has plenty of options for patients across the globe to choose from including one of only three Mayo Clinics, one of the first Proton Therapy Cancer Treatment Centers in the world and the first private physician owned Proton Therapy Center.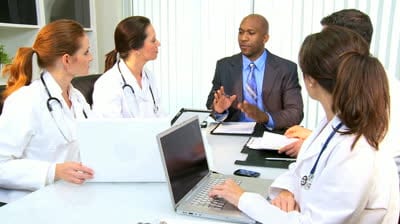 "Being sick is a delicate and complicated situation. We want to help patients make their journey to wellness at least a little bit easier by letting them know that our city has the medical infrastructure and the overall appeal to help them and their families heal," said Paul Astleford, president and CEO, Visit Jacksonville.
Visit Jacksonville's data finds the estimated economic impact for medical tourism in the city is more than $23 million annually. Medical meetings and conventions are also a big revenue maker, generating close to $30 million for the Jacksonville economy between 2013 and 2014.
The Visit Florida Medical Tourism Marketing Grant totaling $203,300 will be used for the following:
$12,500 awarded for medical meetings & training marketing
$86,700 awarded for destination marketing
$104,100 committed by Visit Jacksonville and its medical partners to match the grant
Jacksonville was the only destination in the state to receive a marketing grant to promote both its medical industry to new patients and promote the city as the ideal location for medical meetings and conventions.
"The University of Florida Health Proton Therapy Institute attracts patients from across the U.S. and around the globe for the unique cancer treatment and medical expertise we offer. The grant enables us to reach a new audience and make the life-saving treatment available to more patients," added Stuart Klein, executive director, UF Health Proton Therapy Institute.
Twenty-five destinations and facilities applied and received a share of Visit Florida's Medical Tourism Marketing Grant. $3.1 million were awarded in grants across the state.
For more information, visit www.VisitJacksonville.com or contact 800-733-2668.