Brian Kearns, president, Laborinc.ca, announced the opening of a new Canadian installation and dismantling company, specializing in tradeshow and architectural millwork installations. Laborinc.ca is the only independent installation company in Canada that provides exhibit houses, I&D companies, event planners and architectural millwork companies with field proven, reliable installers and program managers who anticipate and embrace the next opportunity to deliver on its unique "Service First" proposition.

Kearns, as a former principal and president of CTS, TAG and III (International Installations Inc.), has always had an active, hands-on role in all aspects of the businesses. Working closely with each account in setting initial design and program budgets, through manufacturing, graphic fulfillment, program management and ultimately program roll out and logistics, Kearns acquired an in-depth knowledge of setting, identifying and managing his team and client expectations through each phase of a project.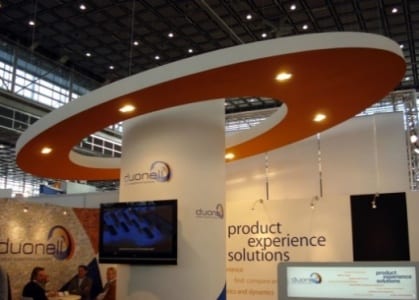 The history of Laborinc.ca spans over 30 years, according to Kearns.
"Having a passion for building creative companies, which thrive within the 3-dimensional and face-to-face marketing mediums, I have been successful at instilling a culture within these companies that we were in essence, not a design build company, but a service company that has the privilege of designing, building and executing the logistics and labor programs for our corporate partners," he said.
"With a dedicated commitment to service first, Laborinc.ca is a company that anticipates and understands firsthand the expectations and needs of builders, installation companies and their clients from project concept to completion. Real time updates, real time imagery, advanced tool selection and accelerated project closing cycles are a few of our unique offerings. To ensure impartiality and commitment to our core value of service first while offering an assurance of maintaining solid ethical practices for every company that works with Laborinc.ca, we will not affiliate with any millwork or exhibit companies. Having designed and built architectural millwork and exhibits for over 30 years, my desire is to focus all of our experience and resources on the key component of any partnership, the Service First proposition."
Laborinc.ca is committed to exceeding the customer's expectations at every touch point.
For more information, contact Laborinc.ca at 1-844-522-6722, www.laborinc.ca or email info@laborinc.ca