by Leslie Mujica
During a time of need, several companies, volunteers and organizations stepped up to help the tradeshow industry workforce, most of which have been out of work since last March due to the lockdowns. Freeman graciously opened up their facilities both days for a Pop-Up Food Drive, on Feb. 12 for packaging and on Feb. 13 for the drive-thru pick-up event. Everything went smoothly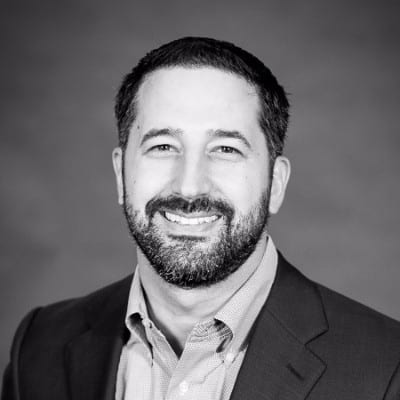 both days with a focus on following proper safety protocols as the "industry came together to aid their own."
Anthony Bartolomeo (pictured left), VP of client solutions at Freeman, says he knows how much people are hurting in this industry and wanted to be a part of the outreach efforts. He adds that "it was important for all of us to come together and give back to the community, and obviously we see that happening here today."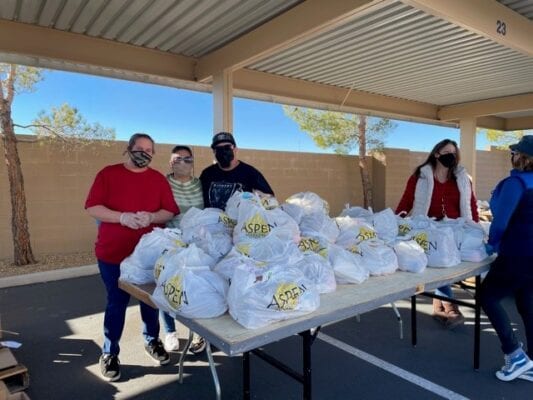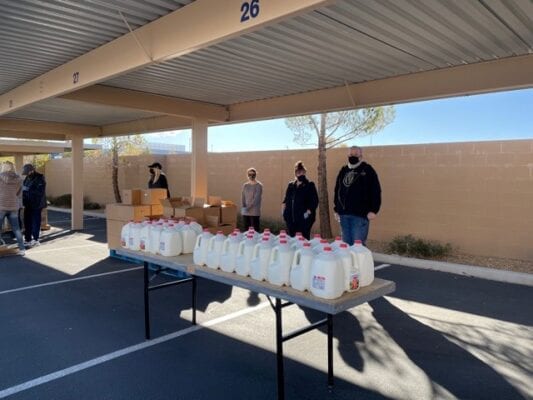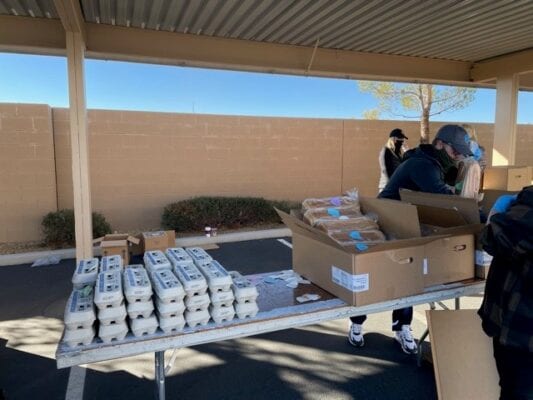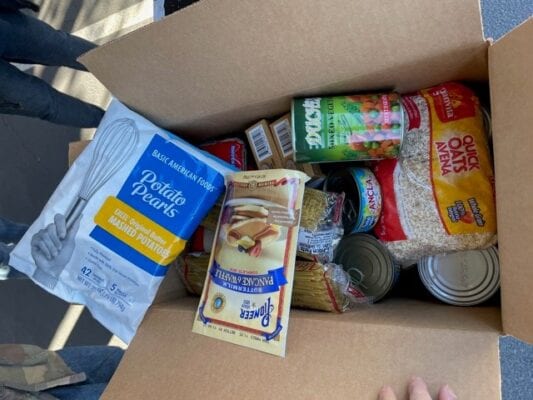 As to be expected, the food drive was well organized. Recipients pulled up to each of the four drive-thru stations and the items placed in their trunks were: 1) a box of dry goods provided by Three Square, which contained provisions like pasta, rice, oatmeal and canned goods, 2) eggs and bread, 3) milk and 4) a dinner for four bag that included apples, oranges, carrots, a pound of butter, four flan desserts, a dozen large flour tortillas and two pounds of meat.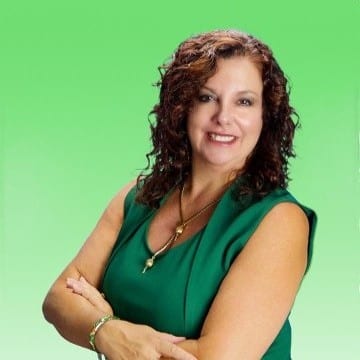 "This event came together with a lot of great people from the events and tradeshow industry, and it's pretty amazing to see everybody from all over our industry working together to help others in need," says Stephanie Selesnick (pictured right), president of International Trade Information, Inc., in Las Vegas.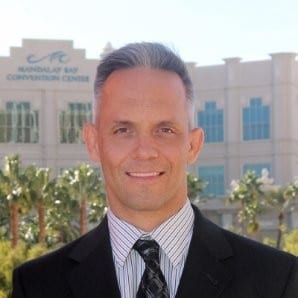 Steve Walker (pictured left), executive director at MGM Resorts International, agreed and says that the group started meeting several months ago as everything started shutting down here in Las Vegas. They traded ideas and raised money to help families in need and this [the food drive] is the culmination of it all.
Robert Tracy, member of IBEW Local 357, says he came to the aid of his brothers and sisters going through difficult times ri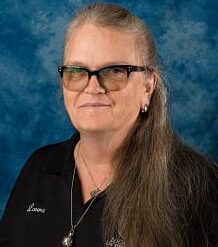 ght now, trying to give them some sustenance to feed their families during this COVID situation, and to support each other and grow as a family.
Laura Sims (pictured right), Teamsters Local 631 Business Agent for the Convention Industry, says this was extremely important to her because there are so many people in need.  "My people haven't worked for eleven months and we've done several of these food distributions just to try to help people sustain until we can all get back to work, and we really miss each other," she explains. She adds this was also an opportunity to check in and give each other hope.
A bit of fun was also part of the scheduled activities.  Mark Kamp (pictured left), a.k.a. Marvelless Mark®, not only volunteered as an entertainer, he also helped out with some of the logistics. He says he cares so much for the Las Vegas community and tradeshow industry that he wanted to give back, make a difference and be present. He truly lives his motto to always be "Energetic. Engaging. Charismatic. Interactive" as many there said how energizing and lots of fun he was.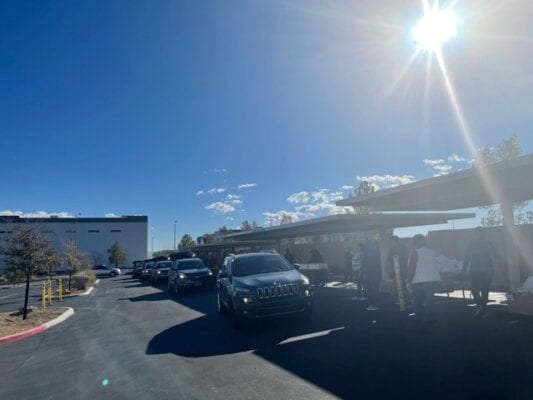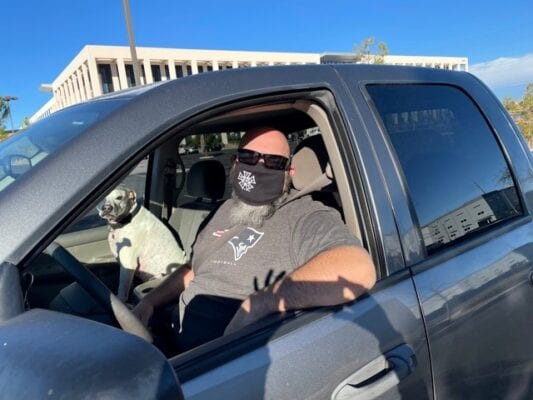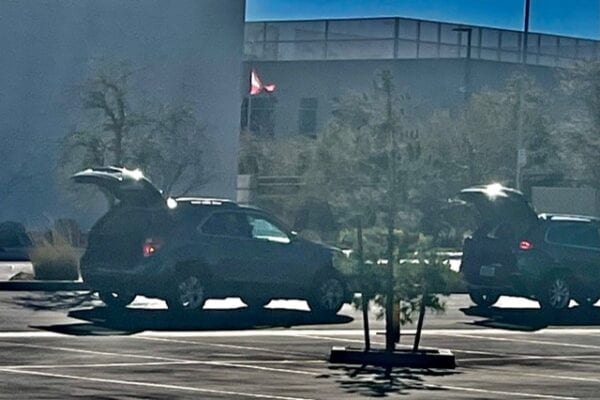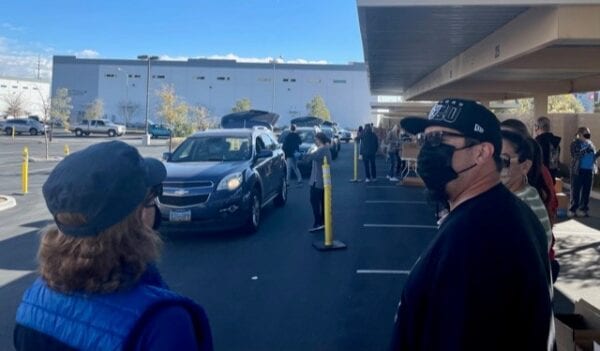 Jesus Hernandez, IBEW Local 357 member, learned of the event when he went to his union website and signed up. He says this was a good thing that will help his family; also that it was nice to be out, and he was very grateful to everyone for caring this much and putting the event together. Charles Geoffrion, an IATSE member, shared the same sentiments. He hasn't worked in months and says this is a huge helping hand for his family of five.
Natalie Relf, Teamsters Local 631 member, said she's trying to navigate her way through these difficult times, and it has been tough, but it's really glad to see that her brothers and sisters are doing the best they can. Dawn Hayes, whose husband is also a Teamsters member, praised all the volunteers and says, "You are all a blessing and a Godsend for helping us and we really appreciate it."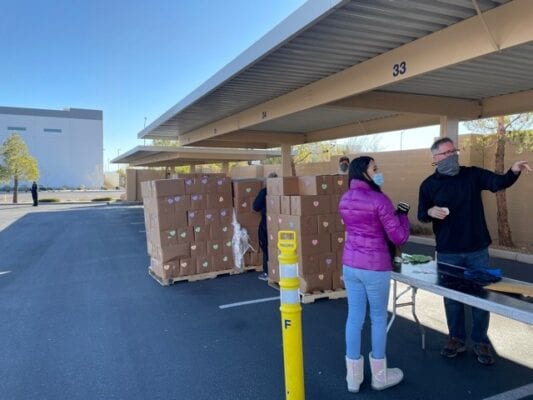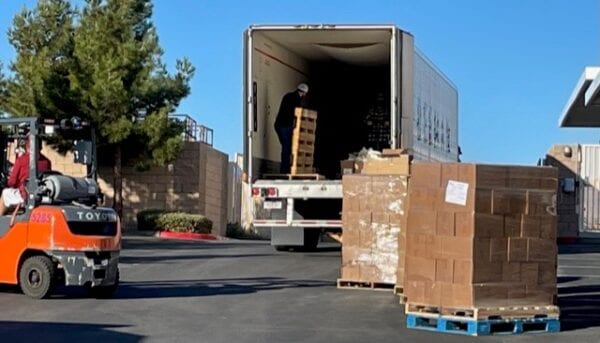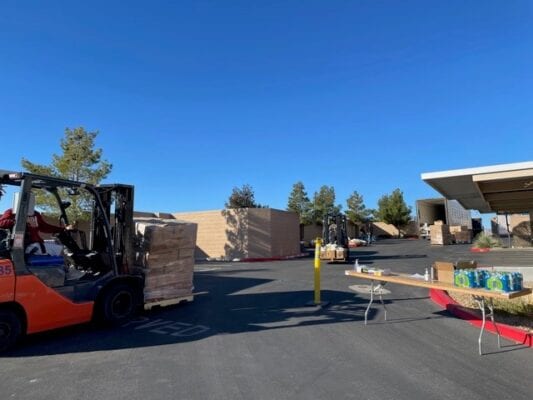 Allison Aiona, a former Freeman employee, is originally from Hawaii and is now living in Las Vegas with two children and an elderly parent. She emphasized how grateful she is and says that this was awesome and definitely helps.  Aiona adds that she honestly didn't know how this was going to go or what to expect but it was a nice experience that ran seamlessly.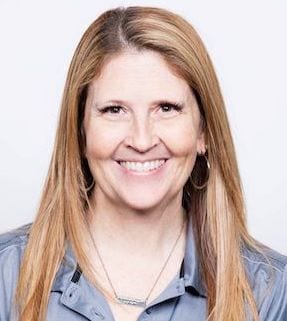 Jen LaBruzza (pictured left), national sales manager at Classic Exhibits and EDPA Las Vegas chapter president, was the food drive lead organizer and logistics expert. She says, "Through generous donations from both individuals and companies we provided food assistance to over 200 families in the Las Vegas tradeshow and events industry." When planning the drive, LaBruzza said, "Our chapter is well versed in the importance of food security with our annual food drive and we are EXTREMELY grateful for the opportunity to partner with other generous people in the live events industry to help our industry family here in Las Vegas. It's about being able to show some love for those in our industry and say, 'We haven't forgotten about you.' "
The food drive is grateful to the following sponsors/supporters: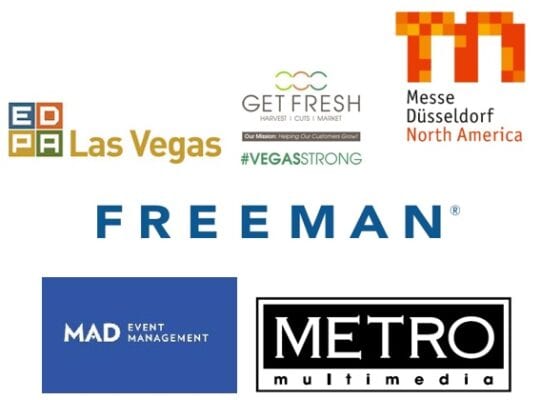 Leslie Mujica is the executive director of Las Vegas Power Professionals, a non-profit that strives to create and inspire a collaborative and impartial environment in which labor and management identify challenges and resolve conflicts in a fair manner. LVPP also endeavors to elevate and promote its members and electrical industry in the interest of higher stander of citizenship. For more info, visit https://lvpowerpro.org/  Photo Credit: Leslie Mujica (food drive photos)