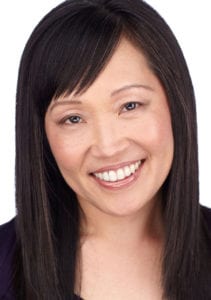 LMG, LLC, a national provider of video, audio and lighting support, was recently awarded the contract as the onsite, preferred audiovisual supplier for the Washington State Convention Center in Seattle, Wash. The contract officially commenced on October 1.
LMG signed a multi-year audiovisual contract with the Washington State Convention Center to support the facility with dedicated onsite staff and equipment. LMG's new 20,000 square foot office and warehouse in Renton, Wash., opened in August 2016, and houses state of the art equipment inventory to provide additional support for the clients of the WSCC for general sessions, breakouts and exhibits.
To manage and support the onsite operation, LMG is also pleased to announce the hiring of key staff members, Jill Hashimoto (pictured right) as sales manager and Josh Highland (pictured left) as account executive. Hashimoto has over 20 years of experience in event production, sales, and marketing working for Fortune 100 firms and top organizations in the Seattle area, and will direct the LMG onsite team at the WSCC, overseeing client accounts, operations, and business development.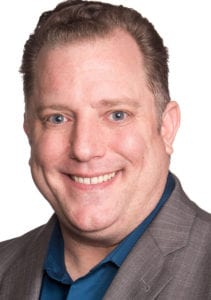 Josh Highland brings a depth of technical expertise with over 20 years of audiovisual experience in the as well as his knowledge of the local market to his new role, and will focus on account coordination, project management and event logistics, as well as building and maintaining client relationships.
The Washington State Convention Center currently features 414,722 square feet of function space, including the 71,000 square foot Conference Center, seven exhibit halls encompassing 236,700 square feet, 44,628 square feet of meeting space, and 67 separate meeting rooms.
"We are so thrilled to announce our new relationship with the Washington State Convention Center, and our new onsite staff brings an unparalleled mix of energy, experience, and enthusiasm to promoting the facility as a great meeting destination," states Les Goldberg, CEO of LMG. "As a preferred provider at the WSCC, we have the opportunity to focus on the Seattle convention market and offer those clients full service, high end video, audio, LED and lighting support for every aspect of their meetings."
Jeff Blosser, WSCC president and CEO says, "We are excited to work with LMG as our preferred Audiovisual service provider. At the Washington State Convention Center, it's our mission to provide extraordinary event services and outstanding customer care. We're successful when we partner with others who share that goal."
Founded in 1984 by CEO Les Goldberg, LMG, LLC, is a brand under Entertainment Technology Partners, and divided into three business segments – show technology, systems integration, and touring – each with a common mission of providing innovative video, audio and lighting solutions and technical expertise through personalized service, high quality technology, and a commitment to continuous improvement. LMG has offices in Orlando, Las Vegas, Dallas, Detroit, Nashville, and Seattle. For more info, visit www.lmg.net or www.etp.net.