The vice president of global business sales for Las Vegas Convention and Visitors Authority (LVCVA) was appointed as chairman of the board for Corporate Event Marketing Association (CEMA).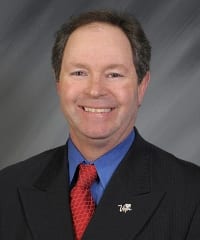 Chris Meyer served as vice president this past year. This year, CEMA transitioned from a president to a chairperson to help guide and oversee the association's efforts.
"We are excited and honored Chris Meyer will be serving CEMA as our chairman of the board this next year," said Kimberley Gishler, president and CEO, CEMA. "Chris has been a long-time CEMA member, contributing his extensive skills as an innovative and enthusiastic thought-leader in the industry, encouraging our members to create and deliver incredible experiences at corporate events. We look forward to the vision and guidance Chris will provide to our board and, in turn, our members."
CEMA is an industry hub that promotes professional networking opportunities with its more than 600 active members. Meyer has been a member of CEMA for more than 15 years.
"I'm honored to be the first to serve as chairman of the board to help lead this prestigious association of event marketers," said Meyer. "The meetings and events industry is a key ingredient in creating strong and vibrant communities, and ensuring the health and vitality of the industry is crucial to the long-term success of the Las Vegas economy. Through this designation, I look forward to the opportunity to reinforce the value of corporate events and to sharing the ideas of industry leaders."
LVCVA is charged with marketing Southern Nevada as a tourism and convention destination worldwide and also with operating the Las Vegas Convention Center and Cashman Center. Meyer joined LVCVA in 2000 as manager of convention center sales and spent six years as the vice president of sales. In 2013, he was named vice president of global business sales.
Las Vegas hosted more than 22,000 meetings, conventions and trade shows in 2013.  Convention and trade show delegates represent approximately 12.7 percent of all visitors to the Southern Nevada region, or approximately 5.1 million business travelers a year.  The meeting and convention industry supports approximately 61,200 local jobs and generates as much as $7.4 billion in local economic impact.