MC2 ("MC-squared") — a leader in the exhibit and event marketing industry — expanded its design team. The company hired four new employees in Chestnut Ridge, N.Y.; Los Angeles and San Francisco.
"We're excited to have these talented designers on our creative team. Their considerable talent and experience will provide our clients with memorable brand experiences at their important events as well as within their exhibit spaces and permanent environments," said Chris Virtuoso, national design director, MC2.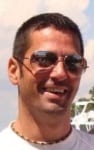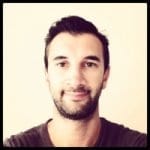 With more than 18 years' experience in design and production for print, packaging and branded environments, Anthony DeMarino has joined MC2 as national graphics design director. In his new role, he will lead a national team of graphic designers on client design projects as well as the development of pre-production artwork and design proposal packages. Most recently, he served as director of environments at Beardwood & Co, where he designed and managed production for Sperry Top-Sider.
Prior to that, DeMarino was at Gensler, architecture and design firm, where he served as lead designer for Christian Dior, Gucci, Royal Caribbean Cruise Lines, and American Girl stores. He has received eight HSMAI Gold Medals for outstanding design on Loews Hotels and Four Seasons Hotels. He is based in Chestnut Ridge.
Clyde Crosson has joined the company's Los Angeles office as graphic design director. In his role, he'll lead a team of graphic designers on design services for the company's clients including pre-production artwork and design proposals. With more than eight years' experience with agencies, in-house and museums, Crosson was most recently a design consultant for several companies and was responsible for a wide range of design projects from printed and digital materials to mobile. Before that, he worked in the design studio at the J. Paul Getty Museum.
Peter T. Kovacs has joined the Los Angeles office of MC2 as design director. In his new role, he leads a team of 2D and 3D designers on various large-scale projects for Toyota including the 2015 Special Olympics in Los Angeles, the renovation of the Daytona International Speedway, as well as the conceptualization and design of several tradeshow exhibits and other sponsorship events and displays. With passion for design and creativity, he has more than 12 years' experience designing everything from retail interiors & store fixtures to furniture and P.O.P. displays to tradeshow exhibits.
Michael Mood has recently joined the San Francisco office of MC2 as senior designer. He comes with a wealth of experience within the industry, having spent the last 15 years designing award-winning exhibits for tradeshows and museums. In his new role, Mood is responsible for the entire environmental design process from conceptual sketching to three-dimensional renderings, specifying materials and working with the production team to keep the integrity of the design for companies, such as Intel, Jelly Belly, Gracenote, Lexar, and Dolby and Pioneer.