Meet Puerto Rico, a destination marketing agency, appointed three new employees.
Joining the convention bureau are Gabriela Ong as national sales manager for the U.S. Northeast region; Sandra Pomales as director of communications; and Elisa Fershtadt as public relations consultant for the North American market.
"We are thrilled to be bringing three very talented and experienced professionals onboard to help communicate and sell Puerto Rico to the meetings and conventions market as a destination that goes beyond the conventional," stated Milton Segarra, president and CEO, Meet Puerto Rico. "We are confident that their passion for Puerto Rico will greatly benefit Meet Puerto Rico, our hoteliers and member-suppliers as well as the Island's economy."
Gabriela Ong
Gabriela Ong, based in the New York area, has over 13 years of sales experience in the hospitality industry. Her prior experience includes working as sales manager for various hotels, such as Marriott International, Sheraton Stamford, InterContinental New York Barclay and InterContinental New York Times Square.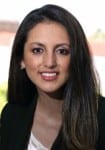 Her most recent experience was as group sales management at the InterContinental New York Barclay. Ong managed and built accounts within the financial and communications industries and has worked with sports, association, education and legal group markets. In addition, she brings her developed relationships with several United Nations delegations.
Ong has a Bachelor of Science with a major in Business Administration from Marist College in N.Y.  In her new role at Meet Puerto Rico, she will cover the Northeast market, including New Jersey, Connecticut, Massachusetts, Maine and Vermont.
Sandra Pomales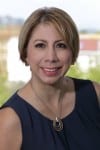 As director of communications, Sandra Pomales will work with Meet Puerto Rico's marketing and sales team executives as well as the organization's newly appointed PR consultant to plan and implement the organization's communications initiatives for local, U.S. and international markets.
Pomales is a licensed PR professional with almost 20 years of experience in the communications and Public Relations industry within the public and private sectors. Her prior experience includes working at the global public relations agency Burson-Marsteller as an independent consultant as well as in various key positions in the communications field at the public sector.
She has an M.A. in Public Relations from Sacred Heart University and a B.A. in Communications with a Major in Public Relations from the University of Puerto Rico.
Elisa Fershtadt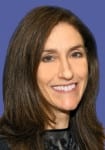 Elisa Fershtadt, based in New York, is a public relations and media communications specialist with extensive travel and tourism experience. Her far-reaching media contacts with leading print, electronic and on-line media have placed her clients in front of a national and international audience through all mediums.
She also has an expertise in marketing promotions, partnerships and product placement as well as crisis communications. Elisa developed the strategic plans for multi-million dollar accounts, such as the Jamaica Tourist Board and managed media activities for the Mexico Ministry of Tourism, Monaco Government Tourist Office, Puerto Rico Tourism Company, The Lee County Visitor & Convention Bureau, Four Seasons Hotels & Resorts, Radisson Blu Edwardian Hotels, Regent Hotels & Resorts, The May Fair Hotel in London and the Ritz Hotel in Paris, among others.