Momentum Management, a leading provider of tradeshow labor services in the U.S., promoted an employee to assistant city manager of Southern California.
Darin Stowe's outstanding work supporting Southern California City Manager Matt Cornell for the past year and a half elevated him from foreman to assistant city manager.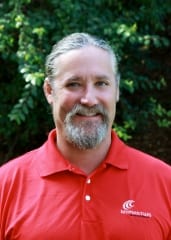 "Darin's promotion to assistant city manager of Southern California is more than well deserved. He has proven time in and time out what an incredible asset he is to our team in one of our biggest markets," stated Cornell. "Darin has grown to where he is able to manage the growth that we have experienced over the last few months, and I believe he will deliver at even higher standards for our customers in the Southern California region. I have great confidence that Darin will continue to help us reach our end goal of becoming your No. 1 choice for labor services here in Southern California and across the country."
In his new role, Stowe focuses on the San Diego market and continues to support Cornell. This will allow Momentum to continue to leverage its unique system for delivering labor services across the region.
"Working for a company such as Momentum has been an absolute pleasure," said Stowe. "The company dynamic of hard work, honesty and compassion is what drives us to provide services that are second to none in the industry. I could not have a better example of leadership than working with Matt Cornell, and I look forward to the opportunity to build this team, so it continues to make the experience of working with Momentum the best in our industry."
Momentum's mission is to become A New Approach to Labor Management Partnership. For more information, visit www.momentummgt.com.