Meetings, Conventions & Entertainment Venues Can Resume at 50% Capacity March 15 —

Nevada Gov. Steve Sisolak recently announced he is further loosening restrictions on large gatherings, including meetings and conventions, entertainment venues and large group gatherings by increasing capacity to 50 percent as of March 15. The state also will streamline the process for submission and approval of large gatherings. The new directive is another step toward re-igniting the meetings and events industry. The announcement comes on the heels of the governor expanding vaccine eligibility to hospitality and food service workers yesterday.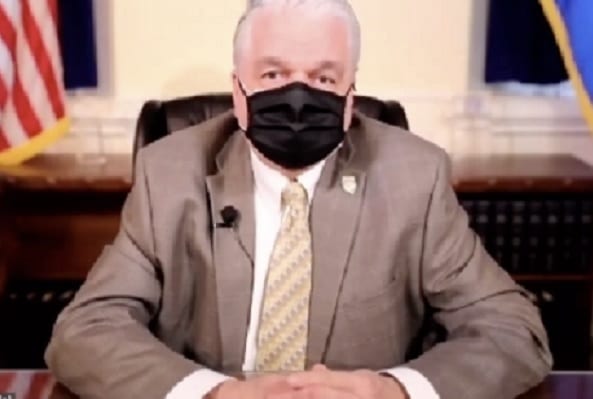 "Las Vegas has been the top convention and meetings destination for many years. We pride ourselves on providing the best facilities, the best service and now, the safest," says Gov. Sisolak (pictured left). "We've been cautious, but very focused on reopening Las Vegas in the safest way possible for you, our treasured customers, our valued employees and our entire community. With great confidence in the efforts made by our resorts, convention centers and meeting hosts, I say… 'Welcome Back!' The greatest place to do business in the world is even better."
Through a variety of "Vegas Smart" measures, the entire destination has taken a comprehensive approach of implementing stringent health, wellness and safety protocols to ensure that visitors, hospitality workers and the community remain safe.
The new directive requires meetings, tradeshow and entertainment venues to complete and submit a Large Gathering COVID-19 Preparedness & Safety Plan Certification Form ("Large Gathering Certification") to certify through the state's Department of Business and Industry that they will follow the state's health and safety requirements and protocols and adhere to the prevention principles that have remained consistent: maintain safe social distancing, wear face coverings and practice good hygiene and cleaning measures.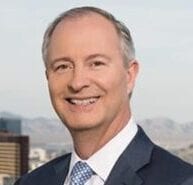 "We're ready and eager to welcome back business travelers to Las Vegas," says Steve Hill (pictured right), LVCVA president and CEO. "We know there's pent up demand for the return of in-person meetings and conventions and for the Las Vegas experience."
The first citywide convention scheduled in Las Vegas is expected to be World of Concrete, June 8-10, inside the Las Vegas Convention Center and will serve as the debut show inside the Convention Center's new $989 million West Hall.
The Las Vegas Convention and Visitors Authority is charged with marketing Southern Nevada as a tourism and convention destination worldwide and with operating the 4.6 million square-foot Las Vegas Convention Center. With nearly 150,000 hotel rooms and 14 million square feet of meeting and exhibit space in Las Vegas alone, the LVCVA's mission centers on attracting leisure and business visitors to the area. The LVCVA also owns the Convention Center Loop, an underground tunnel designed by The Boring Company to transport convention attendees throughout the 200-acre LVCC campus in all-electric Teslas free of charge. It also owns the Las Vegas Monorail, an elevated 3.9-mile system with seven stops throughout the resort corridor. Both transportation systems will operate when conventions reconvene. For more info, visit www.lvcva.com, www.visitlasvegas.com or www.vegasmeansbusiness.com.