A convention, tradeshow and meetings industry veteran was named director of meetings and conventions and director of The Foundation for the American Traffic Safety Services Association (ATSSA) headquartered in Fredericksburg, Va.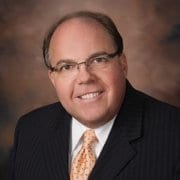 In his new role, Neil Mullanaphy will be responsible for the association's Annual Convention and Traffic Expo, the largest tradeshow of its kind in the Northeast dedicated to roadway safety products and services. The event draws more than 3,000 attendees from 44 countries annually, who exhibit in 500 booths.
With a 30-year career in the tradeshow and meetings industry, Mullanaphy has managed tradeshows, meetings and conventions in convention and visitors bureaus, convention centers and hotels. His diverse background also includes event logistics and production.
"I'm proud to work with ATSSA, an association dedicated to advancing roadway safety and saving lives," said Mullanaphy. "I look forward to continuing my work with the ATSSA membership who design, manufacture and install roadway safety and traffic control devices that make our nation's roadways safer."
Additionally, as the director of the association's Foundation, Mullanaphy plans to share his background and knowledge with a board of directors who, he said "give nothing less than their all to help in continuing its efforts to provide programs about work zone safety and provide scholarships for higher education for families of fallen or permanently disabled roadway workers."
Prior to his advancement to a director position at ATSSA, Mullanaphy served as the association's associate director of meetings and conventions since last year.
He was previously the acting president and chief operating officer for the Puerto Rico Convention Bureau, where he led the host committee for the 2013 International Association of Conventions Congress, which drew 2,000 international attendees to the Puerto Rico Convention Center.
He also served as executive director of sales and marketing for the Hawaii Convention Center, where he directed the prestigious 2012 Asian Pacific Economic Cooperation Summit, which was hosted by President Obama. The event drew 12,000 attendees, including 31 international dignitaries, and included a 200,000-square-foot exposition.
Mullanaphy was the vice president of sales for GES Exposition Services' flagship office in Las Vegas.
He currently serves as treasurer of the New York Society of Association Executives and has been on its board of directors since 2012.