The International Union of Painters and Allied Trades (IUPAT) announced its newly created Local 653 now represents tradeshow and convention workers in the Austin, San Antonio and Corpus Christi areas of Texas.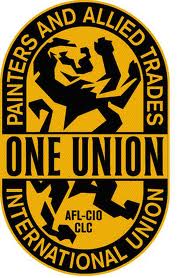 Based in Austin, Texas, the members of IUPAT Convention and Trade Show Decorators, Display workers, Exhibit Builders and Painters and Allied Trades Local Union 653 have joined many workers in the tradeshow industry in other states, including California, Nevada and Florida.
Industry experts at the recent CEIR Predict Conference in New York reported that there have been eight straight quarters of growth in the tradeshow industry.
"As this industry continues its steady growth, the IUPAT is working every day to put the best trained and talented workforce in the field and ready to work," said James Reid, general vice president, IUPAT Western Region. "We're proud to charter this new local and welcome our new members to the IUPAT. They represent the best of their crafts."
The IUPAT represents men and women in North America who work in the finishing trades – sign and display, floor covering installation, drywall finishing, glass and commercial and industrial painting.