There is a chill in the air as fall arrives and the tradeshow industry is also shedding some of its old ways in order to innovate its way through these challenging times of economic lockdown.

In keeping with its commitment to innovation and safety, Fort Wayne, Ind.-based Highmark TechSystems has launched a line of safety shields and partitions to provide schools with additional health protection as they return to class (pictured above). These shield and partition products are made of easy-to-clean polycarbonate, which is more durable than acrylic plastic and is also more conducive to creating smoother edges for handling. And for students who love to customize their worlds, polycarbonate allows for the use of dry-erase markers, stickers, labels and logos.
"All of us at Highmark are working parents, and we share the same concerns," says Highmark President Debbie Parrott. "We also believe that face-to-face in-person engagement is so important for learning—be it in a school, community or business setting. I'd love to think that Highmark is playing a small role in helping schools create an extra layer of protection for students, faculty and administrators as they physically go back to school, which we're excited about."
In New York City, Bizzabo, the world's leading event success platform, recently announced the launch of its Partners Management Solution and its Speakers Management Solution (pictured right). The tools are designed to streamline the collaboration between event teams and their partners and speakers, increasing efficiency and improving the working relationship between all involved.
"Our new management solutions enable sponsors, exhibitors and speakers to self-manage everything from creating their profiles to delivering superior experiences, and everything in between," explains Eran Ben-Shushan, co-founder and CEO at Bizzabo. "With the launch of these solutions, partners and speakers are empowered to take control of their virtual and hybrid event experiences, and event organizers are better enabled to focus on what's really important– creating a rewarding event that drives business forward."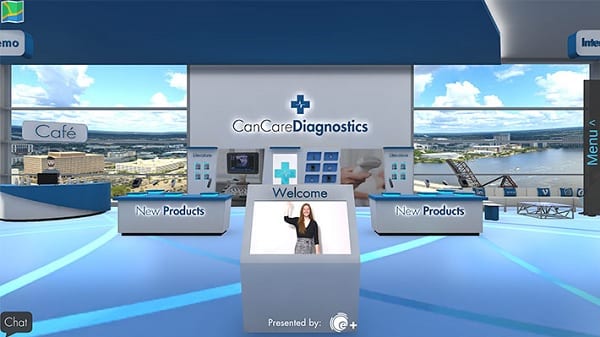 Exhibitpro, a creative experience company in New Albany, Ohio, has officially launched "e+," a comprehensive suite of digital solutions, customizable for companies' brand objectives.
"We've been incorporating digital components into our experiences for years," says Lori Miller, CEO of Exhibitpro, "but right now, digital isn't just supplemental—it's taking center stage."
With e+, Exhibitpro can work alongside clients to create an experience that serves their unique needs, whether a customer engagement space, a virtual event or exhibit, an interactive space or a virtual tour.
"Some companies are paying unreasonable fees to exhibit at these events with a virtual experience they don't own, while getting little to no data in return," continues Miller. "That's just not right. There are ways to support your associations and at the same time have an engaging interactive experience that will connect with your audience."
Upcoming stories in this series will feature companies and individuals who have risen to the occasion to build temporary medical facilities, masks and whatever is needed during the current crisis. If your company is going above and beyond to assist in this fight, please email us at newsdesk@exhibitcitynews.com and Amadeus at amadeus_finlay@hotmail.com for inclusion in future stories in this series.