Orbus Exhibit & Display Group, one of North America's leading trade suppliers of display, exhibit and event solutions, added 22 new employees to its roster from April to June.

New hires have filled positions across Orbus' Graphics, Project Management, Shipping, Marketing, Client Services, Production and Sewing departments in its Illinois- and Las Vegas-based operations. Orbus employs over 350 individuals across the two facilities in Woodridge, Ill. and Las Vegas.
With a focus on continuous improvement in manufacturing and graphic capabilities, and an expanded product range introduced in January, these new employees will help benefit clients through enhanced customer service abilities and, in turn, help them to grow their businesses.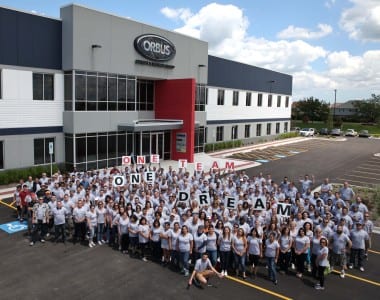 As Orbus continues to settle in to its new, custom-built 350,000 square foot building, which consolidated the company's Illinois-based operations, increases in staff are anticipated to accommodate and plan for growth.
Orbus Exhibit & Display Group prides itself as being the trade's "one-stop-shop" for clients for everything displays – from portable signs and display products to custom solutions. Companies and brands within the group include Orbus365, SignPro Systems, Origin and Nimlok.