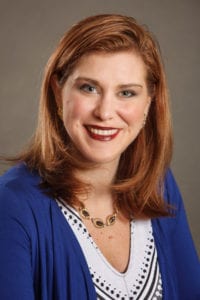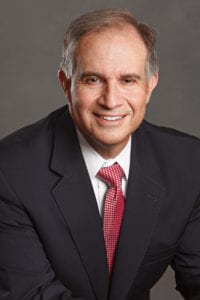 The board of directors of the Pennsylvania Convention Center Authority voted unanimously to re-elect Gregory J. Fox, Esquire (at left), as chair of the board of directors and to elect Heather A. Steinmiller, Esquire (at right), as its vice chair.  Steinmiller was tapped to fill the leadership position vacated by Joshua D. Shapiro, Esquire, who recently was sworn in as Pennsylvania's new attorney general.
The PCCA board also reappointed Shamyune Jones, Esquire, as secretary of the authority and Carol Hunt as treasurer of the authority. Jones serves as the center's vice president and general counsel and Hunt serves as the center's vice president of finance.
Gregory J. Fox serves as chair of the Employee Benefits and Executive Compensation Group at Montgomery, McCracken, Walker & Rhoads, LLP.  Fox has served as chair of the 15-member board of the PCCA since 2011 and he led a range of board initiatives designed to address customer concerns and to make the Center more competitive.
During Fox's tenure, the board of directors has adopted a new Customer Satisfaction Agreement in May 2014 that modernized work rules and expanded exhibitor rights. The board also reached an agreement with the nation's leading facility operator, SMG, to assume responsibility for management and operations of the center.  SMG officially assumed its duties in December 2013. Fox also led efforts to improve the convention center's labor-supply model, ensure billing transparency for customers, and foster an unprecedented level of cooperation with the convention center's partners within the Philadelphia hospitality industry. These various initiatives have been credited for a significant increase in convention bookings at the center in the recent years.
"I am thrilled with the turnaround we have accomplished at the Pennsylvania Convention Center as well as our continuing efforts to make the center more competitive, reduce costs, increase efficiencies, and improve customer satisfaction," Fox said. "Heather Steinmiller is a tireless advocate for the convention center's customers and thousands of hospitality workers throughout the Philadelphia region. I look forward to building on our past successes as we continue to work together to fulfill the center's role as the leading economic driver for the region's hospitality industry."
Steinmiller has served on the authority's board of directors since 2008, and she has chaired the board's Customer Satisfaction Committee. Under her leadership, the Customer Satisfaction Committee has developed and implemented best practices in key areas of critical importance to the center's customers. In addition, Steinmiller helped to launch the nation's first Exhibitor Advisory Board to gather input to ensure that the center's customer satisfaction results continue to improve. Steinmiller is senior vice president and general counsel for Conner Strong & Buckelew, an insurance broker. In January 2016, President Obama nominated Steinmiller to be appointed to the board of directors of the newly created National Association of Registered Agents and Brokers.
"As vice chair, I am committed to delivering the best possible experience to our customers," Steinmiller said.  "I look forward to continue working to improve the level of service we provide our customers so that Philadelphia remains a top national destination for conventions and meetings."
Fox and Steinmiller both noted the great work of the convention center and SMG staffs, including center President & CEO John J. McNichol, Vice Presidents Jones and Hunt, and SMG's Lorenz Hassenstein, the center's general manager.
Other members of the Pennsylvania Convention Center Authority Board of Directors include:
Ryan N. Boyer, Business Manager, Laborers' District Council of Philadelphia & Vicinity
Jeffrey Brown, President & Chief Executive Officer, Brown's Super Stores, Inc.
Frank P. Buzydlowski, Esquire, Director, State Government Relations, Verizon
J. Andrew Crompton, Esquire, Chief of Staff and Counsel, Pennsylvania Senate Pro-Tempore Joe Scarnati
Joseph A. Cullen, Jr., Esquire, Shareholder, Stark & Stark
Jonathan Ireland, President, VFIM Corporation
George T. Kenney, Jr., Senior Advisor, Office of Government Affairs, Temple University
Robert G. Loughery, Chairman, Bucks County Board of Commissioners
David A. Nasatir, Esquire, Business & Finance Department Chair Partner, Obermayer Rebmann Maxwell & Hippel, LLP 
Martin J. Sobol, Esquire, Founder, Sobol & Sobol, P.C.
Honorable Mark F. Squilla, Philadelphia City Council
Honorable Marian B. Tasco, Philadelphia City Council (Retired)
Robert J. Willert, Executive Director, Delaware County Regional Water Quality Control Authority
The Pennsylvania Convention Center is located in Philadelphia, Pennsylvania, the birthplace of the United States and is often referred to as "the cradle of liberty."  Located in Center City, the convention center is situated amid plethora of cultural offerings, nightlife and a world-famous dining scene. The facility, expanded to 1 million square feet in 2011, is now the 14th largest convention center in the nation, offering the largest exhibit space and ballroom in the Northeast.  The center has won numerous awards and recognition, including being named the Best Government/Public Building of 2011 by the Engineering News Record of New York.  For more information, go to www.paconvention.com.