Effective May 1, the owner of Pearl Studio 82, Inc. will be representing the product line of Display Supply and Lighting, Inc. (DS&L), a supplier to the tradeshow and display industries.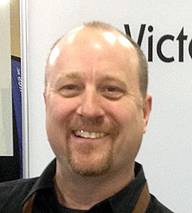 Through Stephen Pinette, Pearl Studio 82, Inc. will be working independently, calling on customers and prospects throughout Maine, Vermont, New Hampshire, Massachusetts, Connecticut and Rhode Island to consult with customers, promote and sell DS&L's products and services.
"We are very excited to have a designer of Steve's caliber as part of our team," said Rob Cohen, vice president of sales and product development, DS&L. "Pearl Studio 82 believed early on in our commitment to creating quality, safe and innovative products, and to have Steve out representing our brand, products and services is a great fit. We believe that as a designer, he will bring a unique perspective and benefit to our customers and prospects."
Pinette will be introducing himself to customers in New England and is available to assist them in any way he can.
"DS&L is the quality type of company that I have enjoyed working with for years," said Pinette.  "When we explored this opportunity, I felt as if I could be a good ambassador for this brand because of what DS&L stands for in the area of quality of products and commitment to customer service."
To contact Pinette, call 508-533-5582 or 617-335-4271.