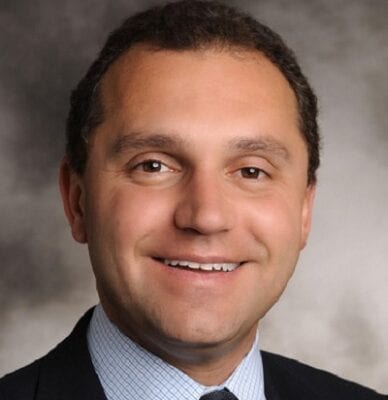 Emerald Holding, Inc., named Hervé Sedky (pictured left) CEO/President as of Jan. 5. Brian Field, Emerald's interim president/CEO, will continue to serve as the company's COO.  Reed Exhibitions Global CEO Hugh Jones promoted Fernando Fischer to president, Reed Exhibitions Americas, succeeding Sedky. Reed Travel Exhibitions announced that Shane Hannam is stepping down as portfolio director of IBTM Events after almost three years; the IBTM Events portfolio will now be managed by Claude Blanc.
Informa Markets is bringing together its N. America-headquartered brands, which include Natural Products Expo, World of Concrete, Supplyside West and MAGIC, under a single leadership team, led by Nancy Walsh (pictured right), who has been promoted to president of the expanded North America portfolio. Walsh previously was SVP Brand Experience for Freeman, and spent 32 years at Reed Exhibitions where she worked her way up to president, N. America.
Informa Markets Fashion also promoted Kelly Helfman, Jason Peskin and Jordan Rudow. Helfman will take on an expanded role as commercial president for Informa Markets Fashion; Peskin was promoted to VP, events & corporate development, to oversee the commercial side of the men's portfolio of brands, and Rudow was promoted to VP of events. COTERIE, Informa Markets Fashion's womenswear trade event, appointed Courtney Bradarich, née Bonnell, as VP of Events.
GES Events named Jennifer Beindorf as VP of North American New Business Development and Global Strategy where she will be leading the sales and strategy team.
Freeman, one of the world's leading live event and integrated brand experience company, appointed Sally Lu as managing director, Freeman China. Lu will report to Debbie Evans, managing director, Asia Pacific, overseeing ops in Freeman's three China offices in Shanghai, Beijing and Guangzhou.
Philadelphia, Pa.-based Sparks has promoted Kristy Elisano (pictured left), to chief marketing officer from senior VP of marketing and business development.
Hamilton Exhibits welcomes Erin Micozzi as an engagement producer.
Global event and experiential marketing agency Impact XM welcomes STAK Design principals Stan Zalenski (principal) and Holly Zalenski (VP, sales) to its team.
Bray Leino Events is expanding their company's presence in North America and industry veteran Jim Obermeyer will be the new regional VP for the N. American market, joining Jamie Zavoral-Brown and Tom Carey.
Account Executive Neil Cole has joined VectorFive after 20 years as a senior account executive/sales manager at Downing Displays in Easton, Mass.
Omar Jimenez, who was a finalist in ECN's "40 Under 40" last year, left Steelhead Productions after four-and-a-half years and is now marketing manager for D'Andrea Visual Communications.
International Data Group has named Nicole Peck its VP of marketing, IDG Events. Peck has 24+ years of experience including four years as executive VP for BizBash. She's a founding member/team leader of the Exhibition Think Tank Club and the founder of the NP Collective.
IMA Schelling Group, a provider of sales and after-sales support for the woodworking, metalworking and plastics industries, has promoted Florian Kleinschmidt to project and product manager for their U.S. office.
In association news, Freeman VP Ian Sequeira, who has been a part of the CEIR Foundation Research Council for decades, is stepping down as chair and ACT/EXPOCAD CEO Rich Stone will be stepping up to the position of chair. The ESCA Board of Directors welcomes Randy Pekowski, president/COO of The Expo Group, as he replaces Mitch Isaacs, former VP marketing at Las Vegas Expo.
PRINTING United Alliance and The Academy of Screen and Digital Printing Technologies inducted Marshall Atkinson, Atkinson Consulting; Roberto Gonzalez Ojeda, Invoacrom Screenprinting and Ultrasol Ink Company; and Ray Weiss, PRINTING United Alliance, to the prestigious group. And Michael Makin, who was serving as EVP since the merger of the Specialty Graphic Imaging Association and Printing Industries of America, departed on Jan. 1 after a successful transition. Also, Schaumburg, Ill.-based Concrete Reinforcing Steel Institute announced the election of three new members to its Board of Directors: Bill Couturier, Bar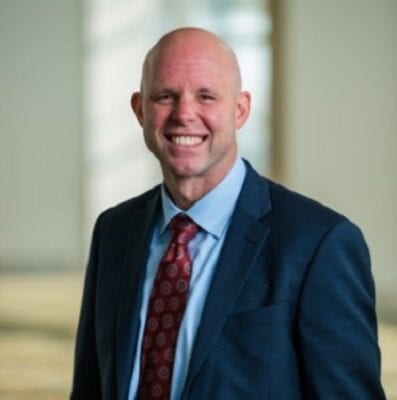 ton Malow Company; Dean Peery, Gerdau; and Adam Simmet, Simcote, Inc.
In Convention and Visitors Bureau news, Claude Molinari (pictured right), GM of TCF Center, was named president/CEO of the Detroit Metro CVB, effective Jan. 1. He succeeded Larry Alexander, who is retiring after 22 years at the helm. Seattle RTA CEO Katherine Kertzman and Visit Phoenix CEO Steve Moore are also both retiring. The Greater Miami CVB COO Rolando Aedo has joined the Board of Trustees of the Destinations International Foundation. And Geri Broussard Baloney and Ralph Mahana were appointed to the Ernest N. Morial New Orleans Exhibition Hall Authority.
This story originally appeared in the Jan./Feb. 2021 issue of Exhibit City News, p. 43. For original layout, visit https://issuu.com/exhibitcitynews/docs/ecn_jan-feb_2021