Nicknamed the "StubHub" of hotel rooms, Richie Karaburun, managing director, Roomer, has gotten into the business of selling canceled hotel bookings in place of concert tickets. Founded two years ago, Roomer serves as a global marketplace for those looking to book hotel reservations from others who have canceled their trip.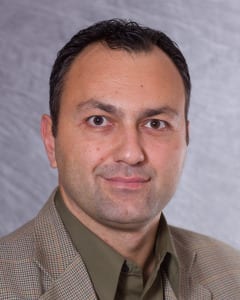 Booking non-refundable rooms are typically 15 percent less than at a flexible rate. When travelers attempt to cancel, however, credit cards have likely been charged.
In the U.S. alone, both groups and individuals cancel approximately 220,000 fully paid hotel rooms daily. This results in $8.6 billion in cancellation fees and 81 million cancelled rooms each year in the U.S.
"Everyone loses. Empty rooms mean empty meeting spaces, empty restaurants, less Wi-Fi fees for the hotels," said Karaburun. "There is a lack of incremental revenue since the main concept is the number of heads in beds."
Whether the hotel guest is the person who originally booked the room or someone who booked the canceled room, the hotel is able to recuperate potential losses, as does the traveler who needed to cancel his or her trip.
Roomer brings new customers to hotels sans ancillary costs for new customer acquisition. Additionally, allowing rebooking of canceled rooms boosts the hotel's customer service reputation among all guests.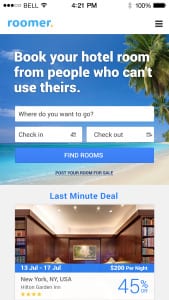 Through the Roomer platform, consumers are able to book at 30-50 percent below posted rates. The company works mostly with independent hotels, with higher conversion ratios in popular destinations such as New York, Las Vegas and San Francisco. A global service, Roomer has accommodated travelers in the international market including Canada, Israel, Switzerland, UK, and France.
Begun in the consumer marketplace, major meeting planners from Meeting Professionals International (MPI) Professional Convention Management Association (PCMA) and International Congress and Convention Association (ICCA) also enjoyed the benefits of the platform. As a result, RPN (Roomer Partner Network) was created specifically for planners in the meetings and events industry to book or sell blocks of canceled or unused rooms.
According to Karaburun, attrition at meetings and events can result in business losses amounting to 2 and even up to 8 percent, reducing profits. Offering a solution for attrition at no cost, RPN helps meeting planners recover some of the bookings. When hotels are unable to waive reservations made in advance of the event, planners are able to post rooms on Roomer, name a price and sell them individually through the platform.
Much of Roomer's traffic comes from social media. Accessible through travel apps for Android and iPhones, the website also has responsive design for other smartphones.
Future plans for the "Stubhub" of hotel rooms includes minimizing risk restrictive cancellation bookings and working with partner hotels to connect travelers for even faster bookings.
For individuals, visit Roomertravel.com.
For meeting planners, visit Partners.roomertravel.com.
See Roomer Managing Director Richie Karabaum on BOB.tv: