AEG is to develop a 755-room expansion of JW Marriott L.A. LIVE, located next to the Los Angeles Convention Center, to create the west coast's premier meeting and conference destination. Combined, the new project together with the existing JW Marriott L.A. LIVE and The Ritz-Carlton Los Angeles will contain 1,756 rooms and over 200,000 square feet of function space, making it the second largest hotel in California.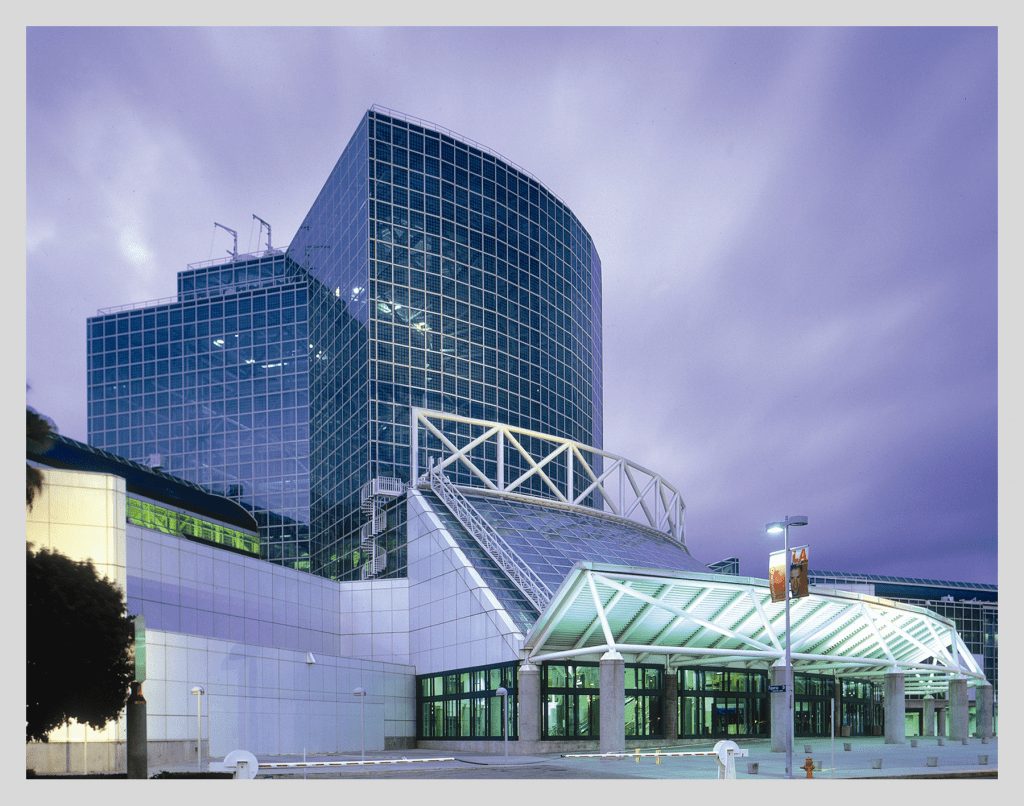 "AEG's continued investment in our downtown will further the momentum created by the development of STAPLES Center and L.A. LIVE," said Herb Wesson, president, Los Angeles City Council. "The continuation of this enormously successful public-private partnership will signal the launch of the much anticipated renovation of the Convention Center while furthering Los Angeles' international reputation and prominence."
The new Gensler designed 38-story tower occupying a 60,000 square-foot site at the northeast corner of Olympic Blvd. and Georgia Street will further expand group, business and leisure visitation to downtown Los Angeles.
Taking advantage of the proposed connecting links to the Los Angeles Convention Center, STAPLES Center and Nokia Theatre L.A. LIVE, convention and hotel guests will have convenient access to the full range of amenities offered at L.A. LIVE. This latest project represents over $500M in additional investment by AEG in downtown Los Angeles.
"AEG's investment in STAPLES Center and L.A. LIVE has generated substantial economic activity in the area benefitting both the public and private sector," said Ted Fikre, vice chairman, AEG. "Our on-going commitment to downtown as evidenced by this expansion of our convention headquarters hotel represents another major milestone in the continued build-out of the campus making this a favored destination for both the people of Los Angeles and tens of millions of annual visitors."
The area's transformation began with STAPLES Center's 1999 opening and accelerated with the development of L.A. LIVE's various components over the past decade, most recently culminating in the 2014 opening of the Courtyard by Marriott and Residence Inn properties.
The new hotel tower will be directly connected to the existing 878-room JW Marriott L.A. LIVE and 123-room Ritz-Carlton Los Angeles hotels by means of a bridge across Olympic Blvd. To extend to the existing West Parking Garage "Event Deck," the AEG development will build additional meeting, conference, banquet and ballroom space to support the new JW Marriott L.A. LIVE hotel rooms.
This new complement of function space totaling over 75,000 square feet would be directly linked via two short bridges to the existing approximately 100,000 square feet of function space immediately to the north of the Event Deck. Combined with the project's additional outdoor entertainment deck the development will deliver over 200,000 square feet of total convention and meeting space.
"When combined with all of the current offerings of L.A. LIVE, this new development will truly elevate the campus to become one of the preeminent meeting and convention destinations in the world," said Ernest Wooden Jr., president and CEO, Los Angeles Tourism & Convention Board. "Additional hotel inventory, especially around the Convention Center, is critically important to our ability to attract larger conventions and this 755-room expansion is a positive step forward to help ensure our inventory remains competitive."
Construction is contemplated to begin in late 2015 or early 2016, with the new hotel rooms and facilities scheduled to open in 2018.
"Since our hotels opened their doors five years ago we've attracted significant business to the city, and seen tremendous growth in conventions not only within our hotels but across downtown Los Angeles," said Javier Cano, vice president and market general manager, The Ritz-Carlton, Los Angeles and JW Marriott Los Angeles L.A. LIVE. "We expect that the expansion of the JW Marriott will continue to build L.A. LIVE as a premier meetings and conference destination on the west coast, bringing a wealth of new opportunity to the city."