The Sevierville Convention Center (SCC), a 200,000 square-foot facility based in Tennessee, added a chef to its staff.
SCC is ecstatic about the addition of Chef John Morris, according to SCC Director David Bobo.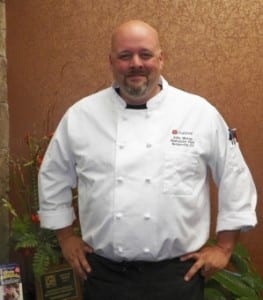 "The experience, enthusiasm and drive John possesses is second to none," said Bobo.  "John has already added to the 'wow' factor of our team, and we cannot wait to see what the future holds relative to the culinary offerings that will be available to our clients."
Morris comes to the SCC after a stint with the Knoxville Convention Center.  Prior to that, he was the executive chef of the Knoxville Hilton, running the facility's two in-house restaurants and 16,000 square-foot banquet space.
"I have always built my culinary platform around the farm-to-table concept," said Morris.  "I therefore plan to create partnerships with area farmers and integrate local, fresh food options into the Center's menu."
Additionally, Morris was the inaugural chef of Knoxville's Oodles Uncorked Restaurant & Wine Bar, and trained at Nashville's famous Opryland Hotel in addition to training in Europe under the tutelage of Commis Chef Michel Roux at Le Gavorche in London, England.