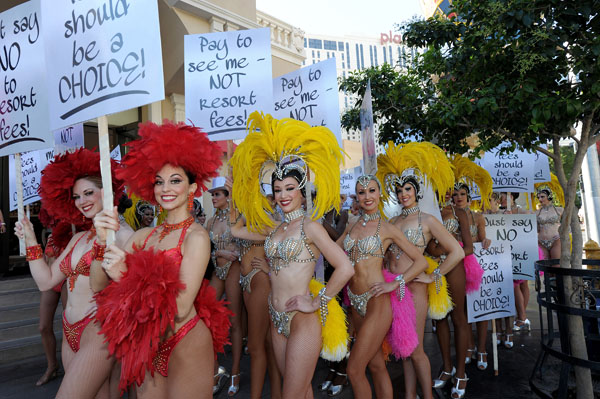 Nearly 50 showgirls from Donn Arden's Jubilee! at Bally's Las Vegas shut down traffic on the Las Vegas Strip to rally against resorts that charge hidden resort fees to hotel guests. Las Vegas celebrity headliners as well as more than 100 Caesars Entertainment employees attended the rally in support of Caesars Entertainment's nationwide "No Resort Fee" policy, which eliminates mandatory fees associated with hotel amenities at all Caesars Entertainment properties in the United States.

As many meeting planners and their attendees have discovered, a vast majority of properties continue to charge travelers up to $20 per day in resort fees, which in some cases exceeds 40 percent of the advertised room rate.
Just in Las Vegas alone, travelers have saved an average of $1.16 per second, $100,000 per day and $3 million per month– a savings of $37 million since the launch of "No Resort Fees" on July 5, 2010.
"Guests attending a meeting or event at a Caesars Entertainment property should get to choose how they want to spend their money," said Michael Massari, senior vice president of Caesars Entertainment's meetings and events division. "We are committed to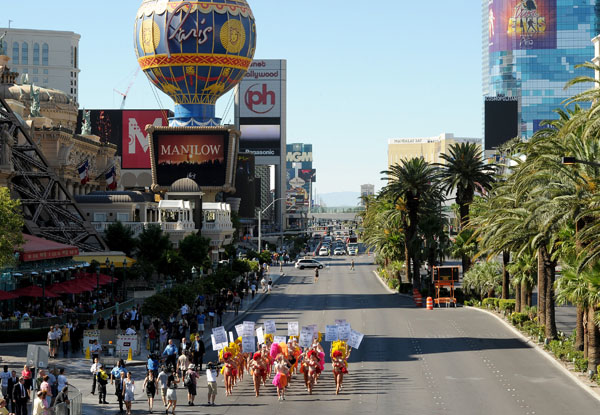 transparency with our meeting and event transactions and believe this commitment will continue to build loyalty within our nationwide family of properties."
In 2010, Las Vegas guests spent an estimated $17 million per month on resort fees at hotel properties outside the Caesars Entertainment portfolio. Resort fees, which cover various hotel amenities ranging from pool entry, fitness center access, internet service, bottled water, daily local newspaper access and valet parking, are often not made apparent to the hotel guest at the time of booking.