On July 29, 12:00 p.m. EST, The Society of Independent Show Organizers Marketing SIG will host a webinar on Freeman Event Research's Consumer Sentiment Study. It will be presented by Ken Holsinger, SVP, strategy – data solutions, Freeman, who will outline the latest findings and lead a discussion on the critical and exciting opportunities ahead. 

It's an exciting time to be returning to live. Our communities are craving connection and there is great opportunity ahead of us all, but key to unlocking that will be ensuring we have an understanding of how our customers' needs have evolved and how we as event marketers and executives are addressing those needs and unlocking actionable insights to move our events and communities forward.
Audience sentiment data reveals benchmarks and opinion shifts that are crucial to address as events return. Our data shows it won't be business as usual, and that's a good thing.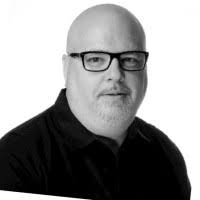 Ken Holsinger (pictured left) leads the data practice at Freeman, bringing together teams that are building innovative data tools for integration and business intelligence, with data consulting, research and industry benchmarking. These teams work with clients all over the world to drive decisions, improve results and measure their marketing efforts. He has more than 25 years of experience in technology, media and event production as a lead executive, consultant and speaker and has served on the executive team in various roles for several different organizations. In addition, he has a background in event management, facility design and start-up operations. He has been named on multiple hardware, software and process patents.
The Society of Independent Show Organizers' members include companies, corporations and other for-profit entities that own, produce or provide full-service management of face-to-face tradeshows, consumer shows, expositions, conferences and events. SISO membership is a combination of large corporations and small entrepreneurial enterprises that do business around the world. SISO's 200 member companies produce thousands of events around the world. SISO's mission is to meet the common needs of their members by providing peer networking opportunities, education, industry information, streamlined business processes and best practices in the industry. For more info, visit www.SISO.org.