Pasadena Convention Center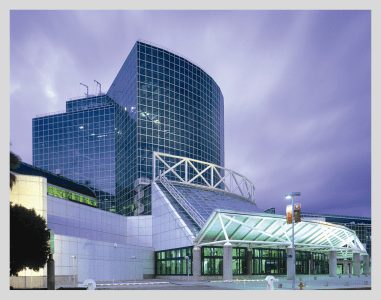 With a $150 million expansion now complete, the Pasadena Convention Center is an ideal spot for meetings, events and weddings. The center offers a 55,000 square-foot exhibit hall 25,000 square-foot grand ballroom and 29 meeting rooms. The exhibit hall is separated into two sections and can be combined with the neighboring ballroom to create a space of up to 80,000 square feet. The grand ballroom is divided into 10 sections and can be combined for fundraisers, banquets, weddings and more. Perfect for general sessions, special events and benefits is the 3,000-seat Pasadena Civic Auditorium. The radiant Gold Room sits 250 for a banquet.
Albuquerque Convention Center
With over 270,000 square feet of meeting and exhibit space, the Albuquerque Convention Center (ACC) is a multi-purpose complex located in the heart of dynamic downtown Albuquerque. ACC sits between the beautiful Sandia Mountains and the majestic Rio Grande River. Comprised of four exhibit halls, three ballrooms and 30 meeting rooms, ACC also boasts a proscenium stage and half-round seating for 2,300 people in the Kiva Auditorium and has been graced by the presence of stars, such as George Lopez, Eddie Vedder, Jerry Seinfeld and Norah Jones. The convention center is going through a $20 million renovation with phase one already complete and phase two now underway.
Heart of Oklahoma Exposition Center
For over 30 years, the Heart of Oklahoma Exposition Center has been playing host to a variety of events. The Expo Center includes 72 acres of Fairgrounds with outdoor and indoor arena seating a total of 26,700. The center offers 152,400 square feet of exhibit space with the largest meeting room at 32,000 square feet and a 184-unit RV Park with four comfort stations. The Expo is visited by many RV Groups, such as Good Sam's, Newmar Kountry Klub, Teton Club International and many more.
Somervell County Expo & Texas Amphitheatre
With this year marking its 20th anniversary, the Somervell County Expo & Texas Amphitheatre is a multi-purpose event center specializing in equestrian events, concerts, private parties and much more, The equestrian facilities feature three indoor arenas, the Main Arena, Show Barn, two outdoor arenas and The Pavilion — a multi-purpose area in which portable stalls, cattle pens or an arena can be constructed to hold 298 10×10 stalls and accommodate up to 425. The Exposition Hall includes a full kitchen, tables and chairs with optional catering. The Expo Center offers portable panels, additional tables and chairs, modular staging, in-house catering and concessions, and security.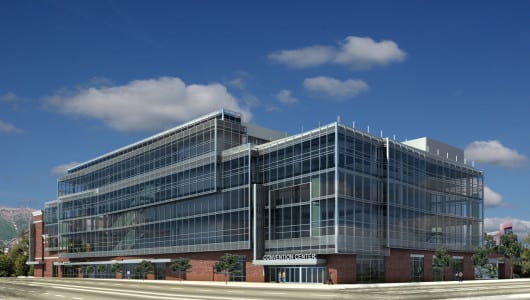 Utah Valley Convention Center
Located just 45 minutes south of Salt Lake City in downtown Provo is the Utah Valley Convention Center. The eco-friendly LEED Silver Certified Building offers roughly 30,000 square feet of flexible exhibit and meeting space as well as a 16,894 square-foot Grand Ballroom and rooftop garden that offers great views of the Wasatch Mountains. The Utah Valley Convention Center provides complete in-house services that include food and beverage, audio-visual, Internet, electrical and tradeshow decorating services. The center's walls and rooms can be adjusted to fit the requirements of any event.