by Jeanne Brei
Hundreds of millions of dollars are being spent by convention centers large and small across the U.S. for upgrades and renovations and several of them started before the lockdowns in 2020. Here's a look at what Miami Beach and Lexington, Kentucky, have done to be more competitive for tradeshows, conferences, meetings and concerts, which just goes to show that meeting LIVE and IN-PERSON is back!
The Miami Beach Convention Center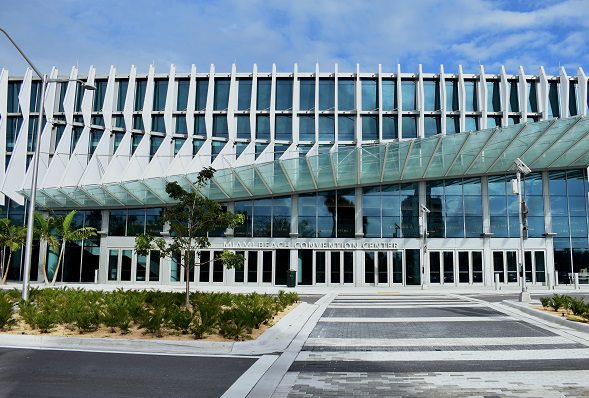 As part of a $620 million renovation and expansion completed in 2018, the MBCC added 200,000 square feet of space and technology upgrades. This year they plan to finish a campus-wide installation of fiber connectivity which will allow for a more seamless wifi for events that use indoor and outdoor venue space. And speaking of outdoor venue space, the historic Carl Fisher Clubhouse is slated to become The Rum Room, a new bar and restaurant with a tapas-style menu and local South Florida rums in a 1920s setting. They're also debuting Venu, a 3,300-square-foot event space ideal for receptions and corporate functions. And an 800-room Grand Hyatt—that will connect directly to the convention center—is slated to open in 2025.
Already in 2022, the MBCC hosted the Discover Boating Miami International Boat Show—the largest boat and yacht event in the world—BitCoin 2022 and Supercon, where fans of anime, comics, and gaming, plus voice actors, celebrities, and creators enjoyed meeting in person again.
Lexington's Central Bank Center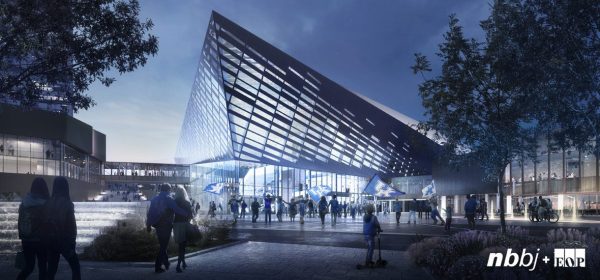 A $310 million expansion and renovation of Lexington's Central Bank Center had its grand reopening last April. The Central Bank Center (formerly known as Lexington Center) is an entertainment, convention and sports complex located on an 11-acre site in downtown Lexington, Kentucky—at the intersection of Interstates 64 and 75 and within a day's drive of 75 percent of the U.S. population—and features a convention center, a shopping mall, the Hyatt Regency Hotel, and Rupp Arena.
Originally opened in 1976 as The Lexington Center, it was renamed Central Bank Center in January 2020 after the Lexington-based bank agreed to pay about $20 million over 14 years for the naming rights. In August 2021 the Lexington Center Corp. selected Oak View Group Facilities to manage and operate the Central Bank Center—which includes not just the convention center and Rupp Arena but also the Lexington Opera House (built in 1886 and on the National register of Historic Places) and Triangle Park (which has also undergone extensive restoration and has been returned to its lush greenery, with cascading waterfalls).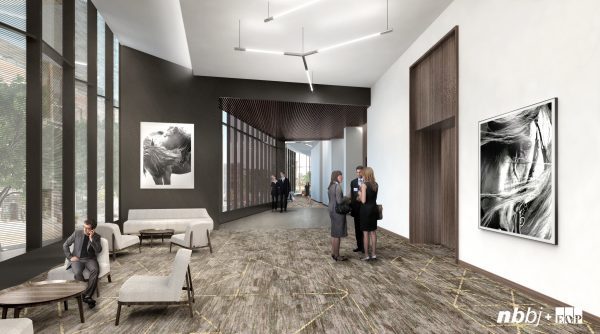 To preserve its unique history and ensure its relevance for generations to come, a design team comprised of NBBJ in Los Angeles and EOP Architects of Lexington came together to re-envision its future including a focus on new sustainability features that will target LEED certification. The first phase of construction and renovations was completed by September 2021 and featured light-filled meeting and gathering spaces throughout.
The expansion added a completely new transparent exterior (with the wall on the east side of Rupp Arena now tilting toward Triangle Park in a Leaning Tower of Pisa effect) and a remake of the entire inside of the center. Exhibition space was increased by more than 50 percent (from 66,000 sq.ft. to 100,000 sq.ft.), ballroom space by more than 40 percent (from 17,600 sq.ft. to 24,330 sq.ft), and they added 29,000 sq.ft. of meeting spaces and 44,000 sq.ft. of club and flexible spaces as well.
Rupp Arena also offers dozens of staging and seating configurations for all types of events. Home to the University of Kentucky Wildcats, the multi-function facility/arena offers spaces customized with its special curtaining system to accommodate as few as 2,300 and up to 20,500 (seated). Concerts staged there have included KISS, Lynyrd Skynyrd, Elton John, Billy Joel, Taylor Swift, Boston Pops, James Taylor, Paul McCartney, The Eagles, Black Eyed Peas, Nickelback and many more.