by Jeanne Brei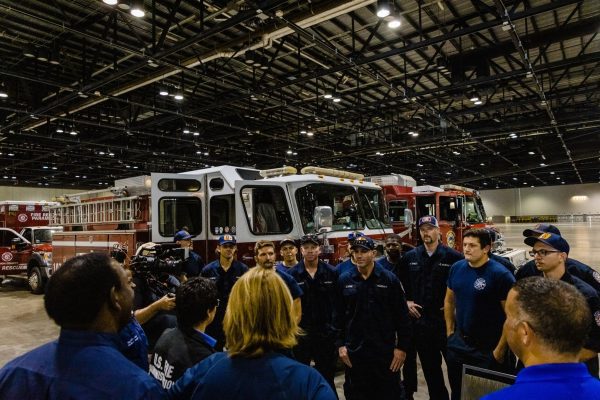 The Orange County Convention Center and the I-Drive area in Orlando are  counting their blessings after receiving minimal damage from Hurricane Ian.  The Center served as a staging ground for equipment and machinery used in response and recovery efforts both during and after Hurricane Ian, and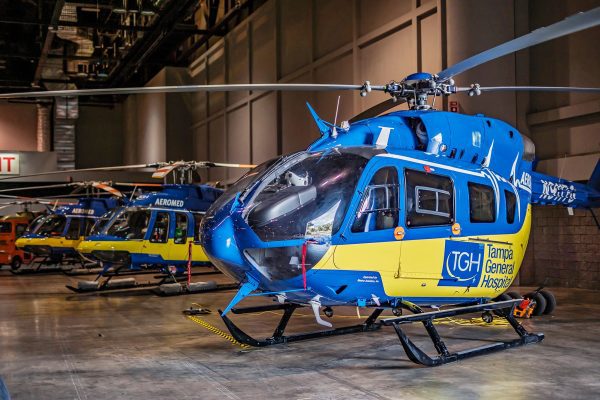 housed more than 350 emergency equipment, vehicles and aircrafts from agencies including American Medical Response, U.S. Air Force, Tampa General Hospital, Federal Emergency Management Agency (FEMA), Florida Game and Wildlife, Jacksonville Police Department, Orange County Sheriff's Office, Orange County Fire Rescue and the National Guard.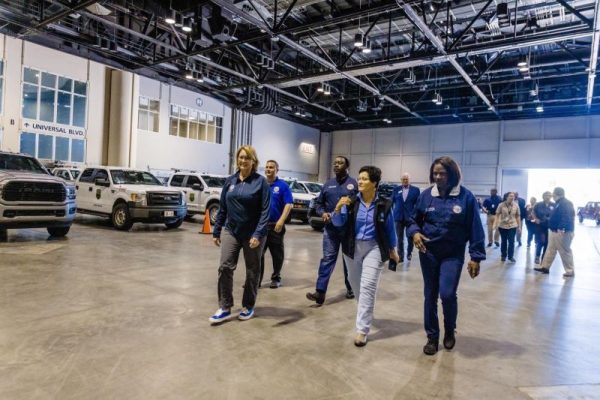 The OCCC shared photos on its Facebook page after Deanne Criswell, FEMA Federal Emergency Management Agency administrator, and Dr. Lori Moore-Merrell, U.S. Fire administrator, visited the OCCC and the Orange County Fire Rescue Department, Florida Station 54 to thank first responders for their continued rescue and recovery efforts following Hurricane Ian.
After needing to clean up the landscaping, dry out the carpet, and complete minor repairs last week, the OCCC is excited to welcome the Orlando Home & Garden Show fall show Oct. 7-9. Other shows planned for this month at the OCCC include the Food and Nutrition Conference and Expo, the Florida Bridal and Wedding Expo, the EMS World Expo, the National Business Aviation Association and the Spooky Empire, to name just a few.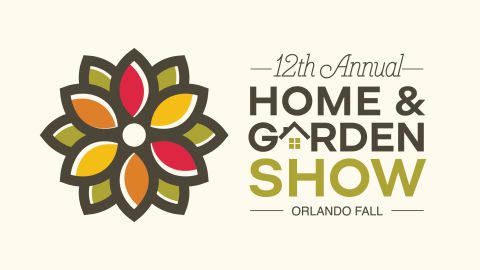 The Home & Garden Show has formed a partnership with the Salvation Army of Orange and Osceola County in adopting 1,700 families from the local area who are in need and were affected by the storm. They will be accepting donations of non-perishable food, pet food and baby items (formula, diapers, wipes) and toiletries, etc. Many of the show's exhibitors have also chosen to donate a portion of their show proceeds to www.FloridaDisasterFund.org. Admission to the show is free.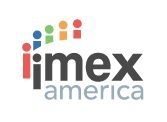 Meanwhile, back in Las Vegas, IMEX America 2022 already has more than 3,000 global buyers and 3,000+ exhibiting companies confirmed—and is set to be one of its largest editions since its launch in 2011—a very good sign for the global meetings, incentive travel and business events industry.
The show returns to Las Vegas Oct. 10-13 and will bring together the global business events community in a four-day event that includes a free learning program that has been simplified to allow attendees to immediately identify the sessions that best fit their current needs. Under the theme "Pathways to Clarity," the IMEX team has streamlined the number of education tracks from 10 to four: Respect for People and Planet; Future Self; Innovation and Creativity; and Event Planner Toolkit. A global roster of speakers will speak on boosting business recovery from the current inflationary pressures, supply chain issues and talent shortages.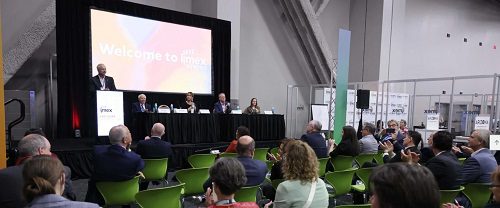 Show floor education takes place at the expanded Inspiration Hub with sessions addressing topics such as how to manage supply chains, volunteer burnout and venue contracts. Digital dragons, cryptocurrencies and the metaverse will all be explained and explored, while sessions on divergent thinking and the language of diversity recognize new workplace demands.
There are tailor-made opportunities for corporate and association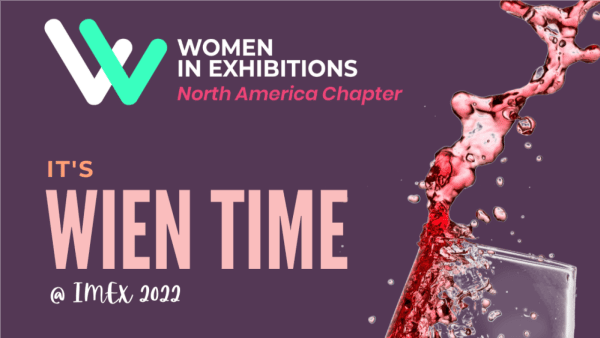 planners to meet, connect and learn throughout the show, beginning with Smart Monday on Oct. 10, powered by MPI. There are also sessions from IAEE, EIC and MPI, plus She Means Business, a joint event by IMEX and tw magazine, supported by MPI. Women in Exhibitions Network: North America will be enjoying WIEN TIME at IMEX on Oct 11, 4:30-6:30 at Rhythm & Riffs in Mandalay Bay. RSVP by emailing hello@womeninexhibitions.org.
Just two months after registration opened, more 3,000 global buyers had confirmed their participation. There was also strong demand from suppliers from an early stage, with international exhibitors returning to the show in force. This includes all the major hotel groups such as Associated Luxury Hotels International, Four Seasons Hotels and Resorts, Hilton, IHG Hotels & Resorts and Marriott International.
Joining them are a host of major global destinations from across Europe, Asia Pacific and the Middle East such as: Abu Dhabi, Australia, Bahamas, Czech Republic, Dominican Republic, Dubai, Greece, Hawaii, Ireland, Switzerland, Turkey and New Zealand. Ras Al Khaimah is one of the destinations exhibiting at the show for the first time.
North and South America are also strongly represented with many investing in their presence at the show with increased booth space, including: Atlantic City, Los Cabos, Mexico, Miami, Milwaukee, Orlando and The Palm Beaches. These destinations will sit alongside new and returning exhibitors such as Ecuador, Experience Columbus, Lexington, Napa Valley, Park City, Pasadena, Salt Lake, Uruguay and Wisconsin.
With the event technology sector changing rapidly in recent years, attendees can also discover a wide range of providers offering event platforms, chatbots, analytics and apps among other solutions. Bizzabo, Cvent, EventMobi, ExpoPlatform, Grip, MeetingPlay + Aventri + eventcore, Eventsforce, Swapcard and Vfairs are among the exhibiting companies. The show's Tech Hub is the focal point for upcoming start-ups in the sector.