By Jeanne Brei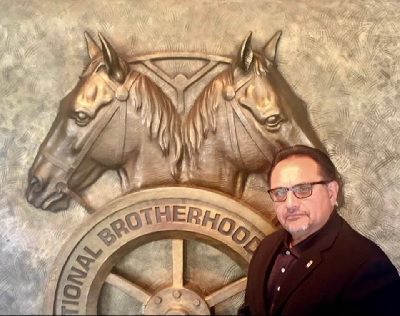 Another Labor Day has come and gone, and Teamster Ron Herrera (pictured right), who spent nearly two decades leading Local 396 in Covina, California, announced his retirement effective August 31. The former Secretary-Treasurer had served in the position since 2003 and in Sept. 2019 he became President-Elect for the Los Angeles County Federation of Labor, AFL-CIO of Labor. The Local 396's Executive Board voted for longtime business representative and organizer Victor Mineros to serve out Herrera's current three-year term.
Mineros began his career as a rank-and-file UPS Teamster, participating in the 1997 UPS strike. He then became an organizer and business agent for Local 396, representing members at UPS and in sanitation. Teamsters General President Sean M. O'Brien recently selected him to serve as Assistant Director of the Teamsters Package Division for the Western Region.
The transition at Local 396 occurs amid the 2023 UPS contract campaign, which kicked off Aug. 1. More than 340,000 Teamsters, including members of Local 396, are fighting to win the strongest possible contract at UPS, seeking to end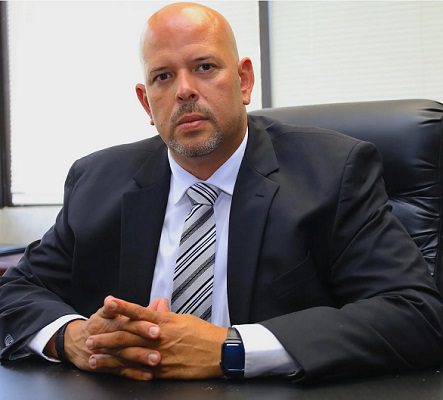 excessive overtime, eliminate the two-tier wage 22.4 job classification, increase part-time pay and full-time jobs, improve job security for feeder and package drivers, safeguard from heat illness, and end management harassment.
"As I take on this new role as Secretary Treasurer, I am grateful for leaders like Ron Herrera, who mentored rank-and-file Teamsters like myself to speak up and be militant," says Mineros (pictured left). "We have a strong foundation here at Teamsters Local 396, and I look forward to building upon that proud legacy, It's my honor to serve the membership of Local 396 in this new role as Principal Officer during this historic moment when support for unions in the U.S. is at an all-time high. Whether it's the 2023 UPS contract fight, fighting for essential workers in the sanitation industry, or organizing workers at Amazon, Local 396 will be on the frontlines, fighting to ensure a better life for both current and future generations of Teamsters."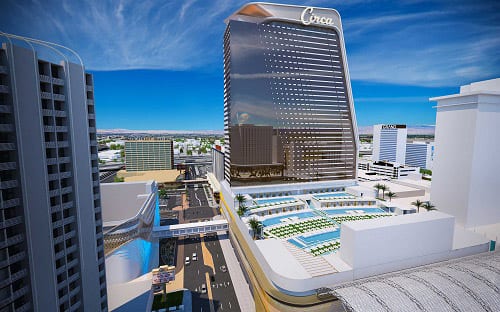 In Las Vegas, the downtown area is continuing its renaissance as the Circa Resort & Casino, which opened in October 2020, just debuted its new convention and meeting space. The unveiling on August 22 signifies the completion of the resort's phase 2 construction. Located on the resort's third floor, the 35,000 sq.ft. of ballroom and breakout space, along with 13 meeting rooms, features easy load-in and load-out for large cargo—which was demonstrated at the media event as owner Derek Stevens posed with an extended length Cadillac Escalade parked in front of the ballroom courtesy of an oversized service elevator. The space opened for operations on Sept. 1.
The meeting rooms are named after iconic former Las Vegas motels, including the 14,000-sq-ft. Galaxy ballroom (the largest space), the Starlite, Carousel, Ambassador, La Concha and Bonanza. The meeting rooms have state-of-the-art audio and visual capabilities (featuring 16K LU laser projectors, retractable screens, audio tie lines, patchable Ethernet tie lines, strands of patchable single-mode fiber in pairs on LC connectors, quad outlets and LED screens) and the Galaxy ballroom includes full rigging and partition walls. The ballroom is connected to an outdoor terrace overlooking Main Street and Ogden Avenue.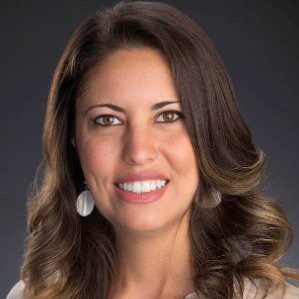 Sasha Lee (pictured left), Circa's director of sales, says Circa is targeting corporate meetings and large private events and hopes to create an optional satellite sportsbook area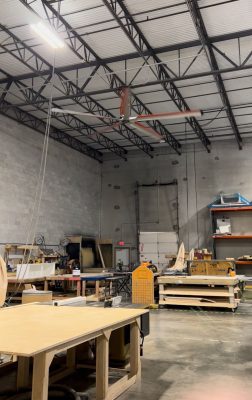 at the front desk, pending gaming commission approval. She says the new space has a completely different demographic than their sister property, the D Las Vegas, since the D Las Vegas' meeting space is about one-third the size of Circa's and focuses on family reunions, balls and smaller group meetings.
Meanwhile, in Orlando, Chris Griffin posted on Linkedin, how CrewXP celebrated Labor Day. Says Griffin, "By honoring our #tradeshow and #exhibit build employees with better working conditions! Our newly installed 16' diameter #environment #bigassfans (#gofanyourself) are now up and running in our #Orlando #exhibitrental facility this week. Net result: 12 to 15 degrees cooler work environment!"