The D.E.A.L.: Dining, Entertainment, Attractions & Lodging
by Jeanne Brei
The last couple of years have been especially hard on downtown Detroit's restaurants—lockdowns caused the closures of several favorites—the Fort Street Galley's Food Hall, Brome Modern Eatery and Plum Market are among those that have closed permanently, while others, like Hearth 71 in The Highlands on the 71st floor of the Renaissance Center are promising to reopen again soon.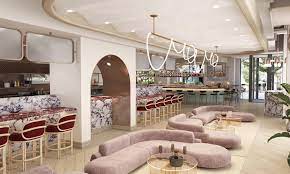 The Town House took the time during the second lockdown to remodel and just reopened last September, six years after its original debut in 2015, with an updated menu offering more fine dining options. The total revamp saw the dark wood accents, polished concrete floors, leather upholstered chairs, metalwork and mason jar light fixtures which reflected the industrial history of Motor City replaced with a more airy space featuring a lighter design that uses marble, pink hues, string lights, washed oak hardwood floors, plush seating, natural accents, and greenery (pictured right). The new, opened-up interior was accomplished by removing separation walls, adding a display kitchen and a redesigned atrium with a retractable roof.
The revamp also saw a retooled menu, which has replaced the comfort food and sushi with more seafood and vegetable-forward plates, luxe ingredients like caviar and King crab, as well as an emphasis on wine selections with the addition of a new temperature-controlled bottle cabinet system.
The restaurant is owned by Jeremy Sasson and his Heirloom Hospitality group, which also owns Detroit steakhouse Prime + Proper, and CASH ONLY, an "ultra-exclusive" invite-only bar in Prime + Proper's basement that prohibits cell phones.
Award-winning chefs are still working downtown including Michelin-starred chef Thomas Lents (Apparatus Room in Detroit Foundation Hotel), James Beard nominees Chef Garret Lipar and Chef Kate Williams (Siren Hotel in Wurlitzer Building); and Andrew Carmellini (Shinola Hotel), among others.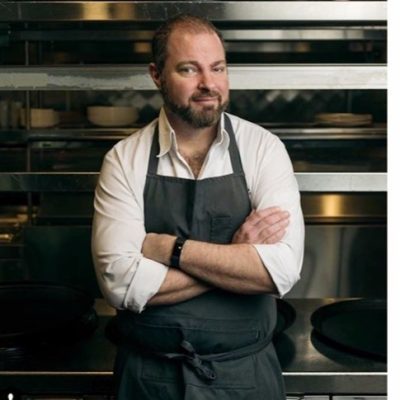 Last September, Chef Lents (pictured left) was promoted to culinary director of the Aparium Hotel Group. In his expanded role, Lents will remain executive chef at Apparatus Room at the Detroit Foundation Hotel and will also assist with developing new programming across the portfolio. He earned widespread acclaim including two Michelin stars, five-diamonds from AAA, five-stars from the Forbes Travel Guide, four-stars from the Chicago Tribune, and four-stars from Chicago magazine as executive chef at Sixteen at the Trump Tower in Chicago. His impressive culinary career began in Chicago at Everest before joining two Michelin-starred Thornton Restaurant inside Dublin, Ireland's Fitzwilliam Hotel. He returned to his home state after a battle with cancer and an offer to oversee food and beverage at the vintage Detroit Foundation Hotel. The Chef's Table above the Apparatus Room, limited to only 12 diners, offers a family-style multi-course dining experience that was recognized as the Detroit Free Press' Restaurant of the Year in 2018. And Lents was a James Beard semifinalist for Best Chef: Great Lakes in 2018 and 2015.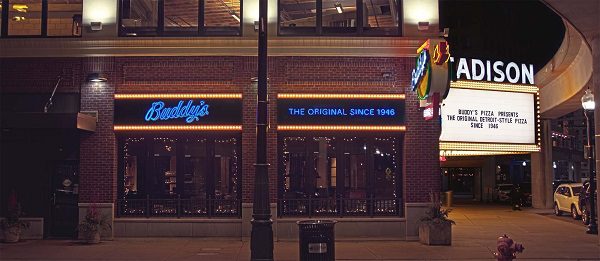 For more casual dining, Buddy's Pizza (Detroit style-pizza) has a downtown location near the ballparks.  Buddy's got its start on Conant Street in Detroit and has 11 locations;  the upcoming 200-seat location near the M@dison Building downtown will feature dine-in seating and a grab-and-go area with square pizza by-the-slice. There's a cool new American beer and rec hall by NoHo Hospitality Group called the Brakeman over near the Shinola Hotel; inside is Penny Red's, a fried chicken counter, with delicious food, open for dinner.
This story originally appeared in the Jan./Feb./Mar. 2022 issue of Exhibit City News, p. 72. For original layout, visit https://issuu.com/exhibitcitynews/docs/ecn_q1_2022