by Jeanne Brei, The D.E.A.L. (Dining, Entertainment, Attractions & Lodging)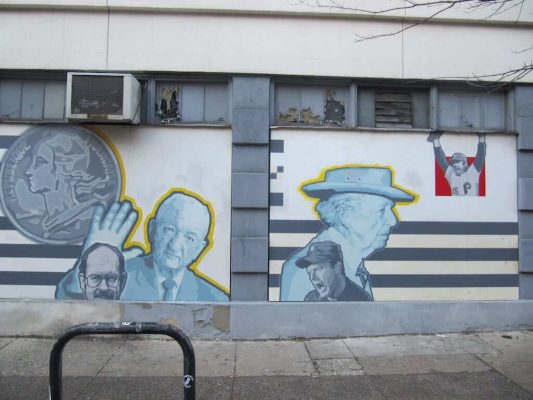 Philadelphia brings history to life. From the signing of the Declaration of Independence to the founding of the country's first hospital, botanical garden, lending library and more, it's a treasure trove for history buffs, art and architecture lovers, nature lovers and so much more. Art and architecture lovers will enjoy the outdoor art, including murals and sculptures, and for those who want to dive deeper into the country's largest public art program, the Mural Arts Philadelphia tours are offered by foot, trolley, train and Segway. Pictured right is the "Franks Mural."
It could take weeks to visit all the cultural masterpieces along Philadelphia's Ben Franklin Parkway, which include:
The Philadelphia Museum of Art
The Rodin Museum
The Barnes Foundation
Academy of Natural Sciences of Drexel University
Franklin Institute (founded in 1824)
Moore College of Art and Design
Free Library of Philadelphia (a grand Beaux-Arts building that opened in 1927 and resembles buildings on the Place de la Concorde in Paris)
Cathedral Basilica of Saints Peter and Paul (built from 1846-1864 and modeled after the Lombard Church of St. Charles in Rome)
The Pennsylvania Academy of the Fine Arts (top picture), a Victorian Gothic building from 1805, is the first and oldest art museum and art school in the U.S.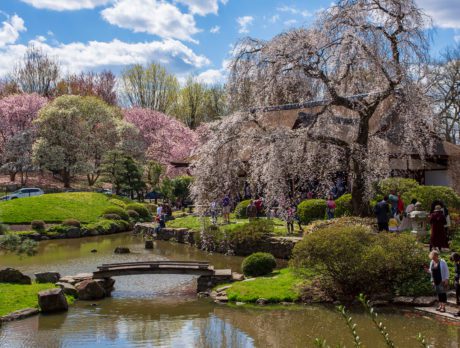 Nature lovers will love the trails in the city's expansive Fairmount Park (the country's largest urban park) and exploring the beautiful waterfronts along the Delaware River—including Penn's Landing, Spruce Street Harbor Park and Franklin Square. The Philadelphia region also has more gardens in close proximity than anywhere else on the continent, with 36 public gardens, arboreta and historic landscapes all located within 30 miles
of Philadelphia.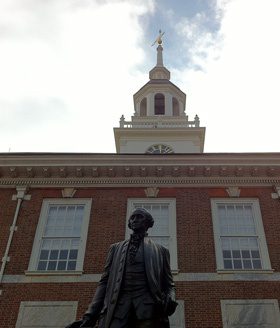 For history buffs, Independence National Historical Park is America's "most historic square mile" with 67 National Historical Landmarks featuring such essential spots as Independence Hall, where the Declaration of Independence and U.S. Constitution were debated and adopted, and the Liberty Bell, the iconic symbol of freedom. Some more must-sees for those who love history:
The Betsy Ross House, the birthplace of the American flag, is alive with the sights and sounds of the 18th century
Carpenters' Hall, the location of the First Continental Congress in 1774, is a rare surviving example of the Georgian architecture of early America
Declaration House is where Thomas Jefferson drafted the Declaration of Independence in 1776
Elfreth's Alley is the oldest residential street in the U.S. and has a guided tour and gift shop
First Bank of the United States, created by Alexander Hamilton in order to regulate a national monetary system
The Philadelphia Society for the Preservation of Landmarks features four 18th century historic house museums: Powel House, Hill-Physick House, Grumblethorpe and Historic Waynesborough

(Photo Credit: J. Fusco for Visit Philadelphia)

The monumental "Rocky" statue, created by A. Thomas Schomberg for Sylvester Stallone's movie Rocky III

The "Rocky" Steps outside the Philadelphia Museum of Art where Sylvestor Stallone's character Rocky trained for his fights
And if you find yourself in town during the winter holidays, Philly has one of the largest Christmas markets in the country plus historic holiday house tours, amazing onstage productions, light shows, New Year's Eve fireworks and the iconic Mummers Parade on New Year's Day. And even if it isn't New Year's Day, the Mummers opened a museum in South Philly that's not only open all year with the fabulous costumes on display—they also have Mummer String Band Concerts in the parking lot weekly.
This story originally appeared in the Nov./Dec. 2021 issue of Exhibit City News, p. TK. For original layout, visit https://issuu.com/exhibitcitynews/docs/ecn_nov-dec_2021