The D.E.A.L.: Dining, Entertainment, Attractions & Lodging
by Jeanne Brei
Houston, the "Bayou City," "Space City," "Magnolia City," "Hustle-Town" and a handful of other nicknames, is the nation's fourth largest and fourth most populous city (behind NYC, L.A. and Chicago). At 655 square miles, the city of Houston could contain the cities of New York, Washington, Boston, San Francisco, Seattle, Minneapolis and Miami.
So, naturally, the city's restaurant scene is as ethnically diverse as its more than 6 million residents. With 10,000 restaurants representing cuisine from more than 70 countries and American regions. In 2016, Yelp listed Houston as having 600+ vegan friendly restaurants, 150+ farm-to-table restaurants and more than 700 food trucks. Houston was named the "newest capital of great food" by Food & Wine and the country's most exciting food city by Tasting Table magazine.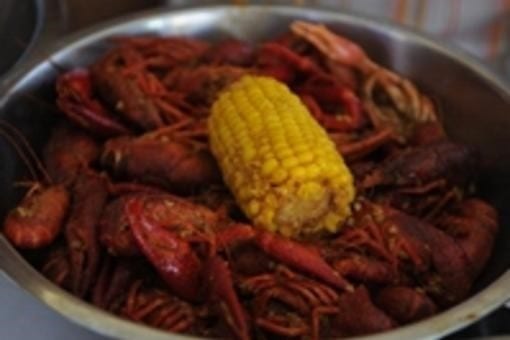 The Visit Houston website (www.VisitHoustonTexas.com) has pages and pages of restaurant recommendations—with about 20 restaurants in each category. Categories include popular hotspots for crawfish (pictured right) season (typically February through May), BBQ joints, top steakhouses, award-winning restaurants and iconic Houston meals (including wings and waffles at the Breakfast Klub, fried shrimp with remolaude at Christie's Seafood & Steak, pansoti at Tony's, campechana extra at Goode Company Seafood, parillada at Churrascos, a Vietnamese sandwich at Les Givral's, dim sum at Fong's Kitchen, fried chicken at Frenchy's Chicken, and so many more).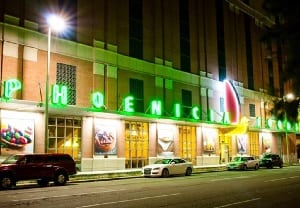 Phoenicia Specialty Foods (pictured left), an international grocery store, is only a few blocks away from the GRBCC and has both dine-in or take-out options if you want to picnic out on the Discovery Green Park. If you need coffee, juice or a dessert by the GRBCC, check out Tout Suite's cool, eclectic vibe. Also convenient to the GRBCC is the Hearsay Gastro Lounge with a cozy atmosphere and craft cocktails. Batanga has a 3,600 sq.ft. bricked patio with string lights and offers 50 percent off bottles of wine (excluding bubbles) all day long on Sundays, including brunch.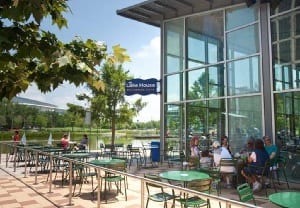 Also downtown, The Lake House (pictured right) is a family-friendly, fast casual concept located on the south shore of Kinder Lake in the heart of the Discovery Green urban park. Operated by the nationally renowned Schiller Del Grande Restaurant Group of Cafe Annie fame, the Lake House features all-American nostalgia with great burgers, delectable grilled chicken, signature salads, beer, wine and drinks. And if you're a beer connoisseur, you can join the Flying Saucer Draught Emporium's UFO Club for just $18 and get a T-shirt and a mobile app that will look up beers, queue it up and track your progress to tasting 200 beers. They eschew franchises, but have a dozen locations throughout the South.