(Pictured above: Sen. Catherine Cortez Masto (D-NV) continues to actively push for economic relief programs for the tradeshow and convention industries.)
by Rob Cohen, Chris Griffin and Tim Heffernan
Advocacy work is much like the behind-the-scenes work that occurs in our industry to open a major show. To an attendee, they don't see the countless hours of effort that go into the planning, the site visits and all the production that happens before "a big event" can open. While the show doors haven't opened yet for our own "Save Our Industry" show, the final work and pre-show activity are still being performed to ensure our industry's success on Capitol Hill.
Currently, the U.S. government is very focused on infrastructure and budget reconciliation. As we write this update, final pieces of legislation are still being crafted by all parties. To say the least, the process is a slow one. The House reviews a bill (tick-tock). They solicit input and make changes to it (tick-tock). They vote on it and hopefully, eventually it passes (tick-tock). Then it moves to the Senate for further review, input and approval (tick-tock tick-tock).
The reality is that it is extremely unlikely that any relief for small business in general will be included in these two major pieces of federal infrastructure legislation. There is a process, however, whereby small business and industry can speak up to our elected representatives and be heard. Through our informed and committed associations and their leadership teams, we have done, and continue to do, just that.
Prior to the pandemic, our industry didn't have a defined or consistent playbook for engaging with our elected officials. There was no regular cadence of meetings or dialogue between us and legislative staff. Now there is. In the past, our elected officials were uneducated about the importance of our industry and the impact it has on the greater U.S. economy. "If you are not at the table, you are on the table" is the old saying in Washington, D.C. Well, after the efforts of so many in our industry these past 18 months, we are happy to report that "tradeshows and business events" now have a seat at the table in Washington. Our elected officials and their staffs now know who we are and what our value is to the American economy.
Those having advocated for federal assistance for the event industry during these times have learned much too. We've learned how busy our elected representatives and their staffs really are (there are literally thousands of meetings held every day on Capitol Hill; about an enormous range of important topics). The sobering fact for our cause today is this: There is not a lot of immediate support we can expect from Capitol Hill right now. We're competing with a looming debt ceiling deadline, a border crisis, pressures from global competition, inflation concerns, national security threats and more. Congress' immediate attention isn't just elsewhere— it is everywhere.
Rest assured, however, the efforts of the EDPA and ECA advocacy teams continue, with an emphasis on future relief for small businesses in the hardest hit industry. This does not mean that there is no hope for additional relief for our industry or that significant progress is not being made. We remain very hopeful that there will be assistance to help our industry recover.
Here is a recap of where we are at today: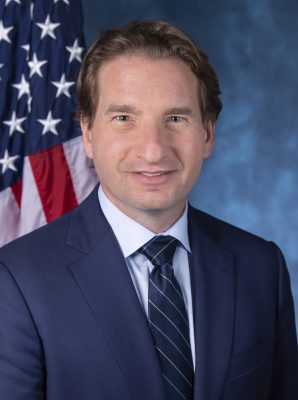 Fresh voices in Congress are speaking up for us: Rep. Dean Phillips (D-MN) (pictured left) said that he has spoken with House and Senate leadership for additional targeted relief for our industry after the infrastructure bill goes through. Sen. Catherine Cortez Masto (D-NV) continues to actively push for economic relief programs for all stakeholders in the tradeshow and convention industry.
PPP 2 loan forgiveness: Gaining forgiveness of your PPP2 loans is critical. If you have not done so already, be in touch with the institution that provided you with your PPP2 loan and make sure you are in line for filing for forgiveness of that loan. This is another essential step in cleaning up your balance sheet and restoring your company's enterprise value.
Economic Injury Disaster Loans: The EIDL loan program has removed all previous caps. Loans are now available for those who qualify for up to $2,000,000. Currently loan applications for requests of $500,000 or less are being processed. All EIDL loans carry an interest rate of under 4 percent with a 30-year payback period. If you are interested in learning more about this program, visit, https://www.sba.gov/funding-programs/disaster-assistance/economic-injury-disaster-loans
Employee Retention Tax Credits: For 2021, the ERC is a quarterly tax credit against the employer's share of certain payroll taxes. The tax credit is 70 percent of the first $10,000 in wages per employee in each quarter from March 13, 2020 through Dec. 31, 2021. That means this credit is worth up to $7,000 per quarter and up to $28,000 per year, for each employee you had on your payroll for 2020 and 2021. If the amount of the tax credit for an employer is more than the amount of the employer's share of those payroll taxes owed for a given quarter, the excess is refunded—paid—directly to them. For more info on this under-utilized economic assistance program you are urged to go to www.treasury.gov/coronavirus, Google "employee retention tax credit" or speak with your tax professional. There is significant information online to assist you with accessing these tax credit dollars.
What advocacy efforts is the EDPA currently working on next? While CEIR Predict reported that the U.S. economy will back into full swing by Q2 of '22, our industry recovery looks to be running deeper than that as we typically lag two fiscal quarters behind the general recovery. That is not to say that things won't improve between now and then—but a full recovery is not likely to be realized until that time frame. Factors like COVID variants, corporate travel restrictions and other business travel-related issues can certainly have an impact on recovery timing.
The EDPA will continue to lead the charge for additional financial relief programs for our industry. Recognizing the power of collaboration we will also continue to work with the ECA to achieve our mutual goals. Two members of the House Small Business Committee are leading advocates for our industry. The hope is to see additional legislation put forward in Q4 of 2021 or early 2022. The EDPA continues to work closely with the EAC on language for another piece of legislation that will likely be introduced in the Senate in the near future drafted to specifically assist members of our industry.
It is encouraging that while some shows have cancelled, the majority of shows continue to push forward. Conversely, decisions by some brands not to participate in shows has slowed the recovery for our industry. Our expectation is that this behavior will dissipate as travel restrictions lift and virus variant cases decline.
A positive note has emerged as we write this update. On Sept. 20, White House coordinator Jeff Zients announced that current inbound entry restrictions into the U.S. would be lifted for fully vaccinated international travelers beginning in early November. Proof of vaccination and other requirements will be in place, but this is a very positive sign for our industry. This announcement will open the door for international travelers to attend U.S.-based tradeshows and should have a positive impact on decisions relating to shows taking place live and decisions to participate in them as well.
Advocacy, just like economic recovery, is constantly changing. The waters often get muddied and change with the tides. It often feels like we are riding a rollercoaster—getting excited about the ups and holding on for the downhill portions of the ride. Staying up on the current events of committee work within the U.S. Senate and House of Representatives has proven to be critical and time consuming. Determining who your friends and supporters are remains important to making sure you have a flow of good, current information.
While our industry is broad, the EDPA will continue to advocate for all of the small businesses in our industry. The support that the members of the tradeshow community have shown when asked to engage with their elected officials about a particular message has been inspirational! We are all in this together and the light continues to get brighter.
If you would like to be more involved, or have any questions, please reach out to us.
The Experiential Designers and Producers Association is the network for leaders in the customer experience industry. EDPA members combine marketing, design and production leadership to help organizations create effective face-to face customer experiences and environments for tradeshows, events, corporate environments, museums, retailers, education and entertainment. For more info, visit www.edpa.com.
The Exhibitions and Conferences Alliance represents the common interests of the U.S. exhibitions and conferences industry to legislators. A coalition of eight industry associations, ECA promotes the impact of the sector, drives general industry awareness, initiates legislation on behalf of business events, advocates for the industry's common interests, and works with partners globally as needed, in order to maintain a favorable operating environment within the U.S. For more info, visit www.exhibitionsconferencesalliance.org
Rob Cohen is vice president of Display Supply & Lighting, Chris Griffin is CEO of Crew XP and represents the EDPA on the ECA board, and Tim Heffernan is chief growth officer/chief development officer at T3 Expo.