by Bob McGlincy
To what extent did the COVID lockdowns curtail the pandemic?  Is there a correlation between individual state lockdowns and the percentage of deaths?  How do per-capita deaths compare on a state-by-state basis?
The chart below lists population and total COVID deaths by state, and is ranked by the number of deaths per every 1,000 people.  A common assumption was: states with less stringent, and shorter lockdowns would have higher per-capita deaths. However, that does not appear to be the case.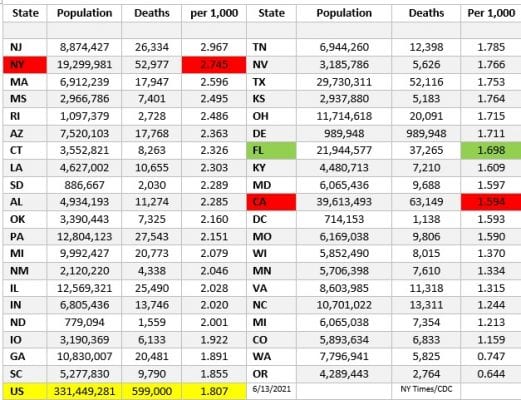 Numbers from CDC/NY Times on June 13, 2021.
California was the first state to issue a "stay-at-home" order; they did it March 19, 2020.  Illinois and New Jersey followed, issuing orders on March 21, then New York did so one day later, on March 22.  Both NY and CA lifted restriction's June 15, 2021.
Florida closed its doors on April 3, 2020; the state began opening up to sporting events, tradeshows, and other meetings in mid-July that summer.  The OCCC hosted over 60 events in nine months (plus restaurants, bars, and beaches were open to one degree or another).  So, with opening, how does Florida compare with California, New York, and other states?
California fared better than Florida in COVID percentile deaths … but not by much. For every one million in population, an extra 104 people died in Florida compared with California.  And Florida did much better than NY, MA or NJ – all states with much more stringent lockdowns policies.  Deaths per million in New York, for example, were 162% higher than deaths in Florida: for every one million in population, 1,047 more people in New York state died from COVID compared with Florida.
It is possible that some states over-reported the number of COVID deaths, and others possibly under-reported the number of deaths.  But a comparison of states has to start with the documented numbers reported.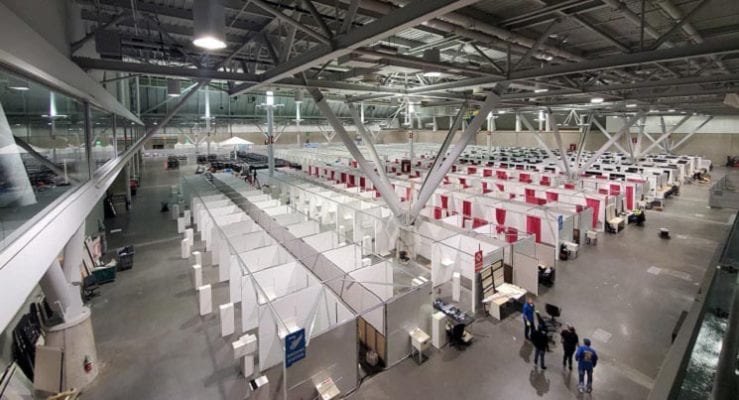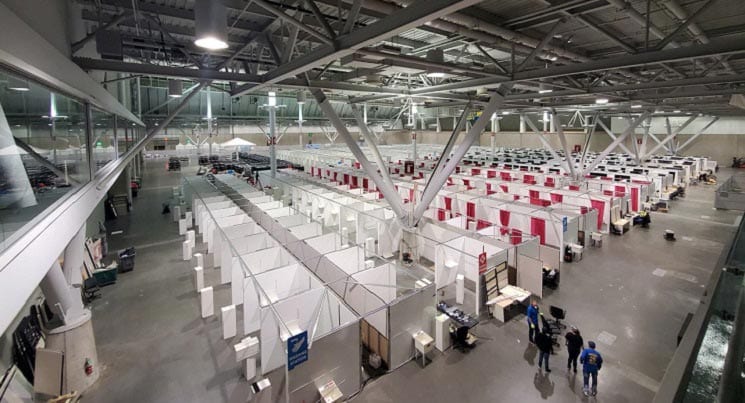 COVID killed over 600,000 people in United States between January 2020 and June 2021.  Masks, social distancing, quarantines, and lockdowns were enacted to slow its spread.  The disease, coupled with government mandated shutdowns, devastated small businesses, and crippled the convention and event industry.
All deaths are significant. But so is the death to businesses.  Did the lockdowns work?  Did they prevent or slow the spread of the disease?  Did they go on too long?  Maybe there are no simple answers.  But it begs the question, was the cure of the lockdowns worse than the disease itself?
What do you think?

Bob McGlincy is director, business management at Willwork Global Event Services.  Willwork creates engaging, energized, and exceptional event experiences.  He can be contacted at Bob.McGlincy@willwork.com