submitted by Exhibitor Group
Letter from the Owner of EXHIBITOR Group
"I am excited to share a significant milestone in the evolution of Exhibitor Group. We have made a strategic decision to head in a fresh direction by welcoming a new President, who will bring a collaborative and dynamic vision to our organization.
We are actively engaged in a comprehensive search to identify the ideal individual who will assume the role and lead EXHIBITOR into an exciting future.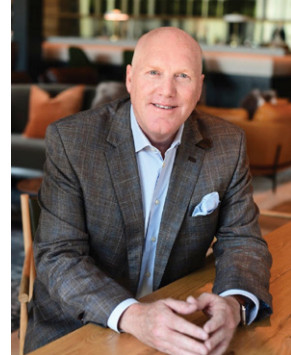 I am dedicated to the strong community we have built together. Our focus remains on empowering education, enriching content and insights, and championing equitable commerce. This means we are laser-focused on providing you with the tools you need to succeed in the dynamic world of trade shows and events.
Our Certified Trade Show Marketer program is and will remain the gold standard of certification in trade show education, providing a comprehensive curriculum that covers everything from strategy development to lead generation.
We continue to elevate and enrich the industry through content and insights. Our team of experts keeps you and your company ahead of the curve by regularly publishing articles, reports, whitepapers, webinars, and podcasts featuring the latest trends and best practices in our ever-evolving trade show world.
However, our commitment to the industry will continue to go beyond just providing educational resources. At EXHIBITOR, we believe in championing equitable commerce in the trade show industry and helping to level the playing field for all exhibitors.
Whether you're just starting out in face-to-face events or looking to take your trade show program to the next level, EXHIBITOR is here to help you achieve your goals and drive success for your business – now and in the future.
We value our relationship with you and are committed to transparent communication and partnership. Together, we will shape the future of the industry."
Sincerely,



Mark Johnson | Owner, Exhibitor Group