Zenith LaborNet, a nationwide installation and dismantle service provider based in Tucker, Ga., will be recognizing October as Breast Cancer Awareness Month by donning pink "Z" shirts across the U.S. throughout the month.
Along with making a donation to the American Cancer Society, the company will be highlighting the stories of Zenith family members and their experiences with this horrible disease.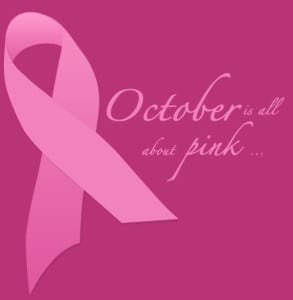 Beginning Oct. 5, and every week following, Zenith will release a personal story of one of its family members and the role cancer has played in their lives.
In keeping with the awareness mission of October, Zenith will also highlight a breast cancer fact and distribute this to its employees to help educate about all the risk factors and the benefits of early detection. At the end of the month, Zenith LaborNet will make a one-time corporate donation in honor of, and in memory of, all those Zenith family members who have been touched by cancer.
Breast Cancer Awareness Month is an annual campaign to promote awareness of and education about the disease that will affect 1-in-8 U.S. women and 1-in-1,000 U.S. men during the course of their lives. Breast cancer is the second most commonly-diagnosed cancer in U.S. women, second only to skin cancer. However, when breast cancer is detected early, the five-year survival rate is nearly 98 percent.
Zenith LaborNet focuses on tradeshows, retail environments, museums and other installations where highly skilled and responsible installers are needed to execute customers' visions. With locations across the country, including 19 directly managed cities, nearly 50 satellite locations, along with its comprehensive network of partners, Zenith is uniquely positioned to service installations at nearly any location across North America. For additional information about Zenith LaborNet, contact Chris Lake @ 770-270-8250 or email clake@zenithlabornet.com and www.zenithlabornet.com