story by Emily Olson; photos by Nat Jones, media director, EDPA
The 2022 EDPA Awards were presented on November 30 during the ACCESS 2022 President's Gala, which took place in the ballroom of the stunning La Cantera Resort & Spa in San Antonio, Texas. After a silent auction to benefit the EDPA Foundation, gala attendees were treated to a delicious meal and heartfelt speeches from the stage.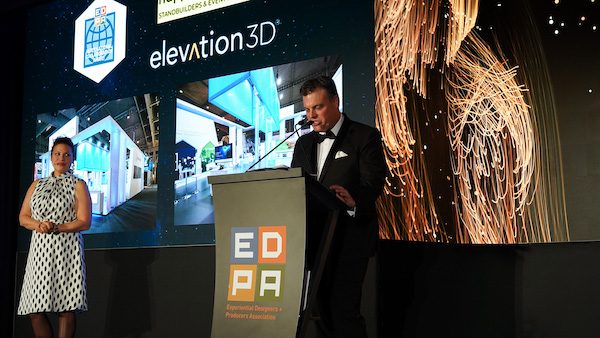 The 2022 EDPA Award winners are:
Michael McMahon, Hill & Partners, Ambassador Award
The Ambassador Award acknowledges an individual for outstanding service or contribution to EDPA and the industry.
Kyle Lucken, beMatrix, Designer of the Year Award
The Designer of the Year Award acknowledges a designer who works diligently to enhance the professional standards of experiential/exhibit designers, contributes their talents, creativity, and personal time to bring innovation to experiential/exhibit design.
Chris Griffin, Crew XP, Hazel Hays Award
The Hazel Hays Award is the highest honor bestowed by EDPA. It recognizes an individual for outstanding contribution to the experiential/exhibit industry overall.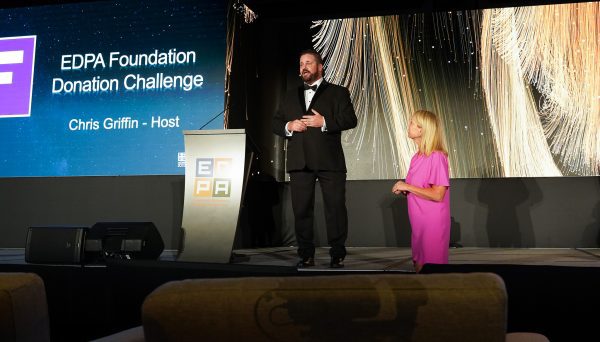 EDDIE Award winners included Classic Exhibits, Exhibitus, Derse, beMatrix, VonHagen Design, happy projects and Elevation 3D.